On display--- the new PILOT RSPro 450 with PolyDevs Software option and preview of the new large frame RSPro 1400.
UnionTech will be exhibiting at Rapid + TCT booth #1710.

"Fresh Dimensions In Additive Manufacturing" includes display of the new PILOT 450, one of two commercial stereolithography product offerings.
The PILOT 450, providing users with access to a full spectrum of "21st century" materials, can produce a full range of high quality industrial grade applications including investment casting patterns, metal clad composite patterns, injection molding tooling and wide range of functional prototypes capabilities.
The UnionTech PILOT series, starting at under $100,000, opens industrial strength stereolithography capabilities to new segments of 3D printing users without any compromise in performance capability.
UnionTech also offers in-house developed PolyDevs software, as its cost effect option for data preparation for printing on the PILOT series SL equipment.
UnionTech will also be previewing the NEW RSPro 1400 a 1400×700×500 mm large frame SL (stereolithography) machine.
The key features of the RSPro 1400 include:
1. Duel lasers for simultaneous printing on one part
2. Scanning speed can reach 18m/s
3. Key components from leading international suppliers, Panasonic of Japan, Optowave of America, Scanlab of Germany
4. Closed loop control strategy for: Platform movement/Laser power/Material level/Temperature/Vacuum
5. Automatic calibration and one button start.
6. Carbon fiber enhanced recoating blade for non-deformation.
About UnionTech
For nearly 20 years, UnionTech stereolithography (SL) 3D printing equipment has been developed and manufactured in an environment of intense regional competition. The UnionTech product offering for the international market of today reflects the experience that has made it a global leader in stereolithography.
Our equipment is robustly constructed for low cost of ownership, from the initial purchase onward while producing the highest quality parts. Parts produced on UnionTech SL equipment are highly accurate with excellent feature resolution and full density, smooth surfaces. A philosophy of open design relative to material usage demonstrates UnionTechs desire to provide customers with the best available product solutions. Explore the fresh dimension in SL 3D printing that UnionTech makes available in a full line of commercial and production scale machines.
Union Tech, Inc.
100 Illinois St., Suite 200,St. Charles, Illinois, 60177, USA
info@UnionTech3d.com
UnionTech GmbH
Friedrich-Ebert Anlage 36, Frankfurt, Hessen, 60325, Germany
info@UnionTech3d.com
Shanghai Union Technology Corporation
Room 102, Unit 40, 258 Xinzhuan Rd, Shanghai, 201612, China
enquiry@uniontech3d.cn
Featured Product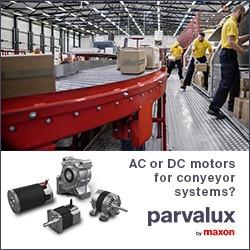 This GB56 right-angled, coupling driven gearbox from Parvalux packs a powerful punch in a small package. A width of 39mm and an output torque of 50 Nm in short-term operation. Ideal for applications where space is at a premium.