OmniPrint International has partnered with Hotronix for its heat press technology evolution campaign.
OmniPrint International has partnered with Hotronix for its heat press technology evolution campaign. Hotronix has a known reputation for designing superior quality equipment that delivers outstanding performance. An alliance with OmniPrint is most advantageous, taking into account the company's experience and integrity, as an industry pioneer. So what's different about Hotronix sophisticated heat press machines? OmniPrint launched its Hotronix series, which features six powerful heat press units. Since curing DTG (Direct To Garment) prints is a delicate process, one needs the right equipment like Hotronix high-performance heat press machines.

The Hotronix Fusion comes packed with a lot of features, which will greatly benefit the consumer. With its convenient quick-change mode, one can still print on demand, even after replacing its platens. What's more its platens are designed for easy removal and replacement. Another advantage is that it can be done without tools. Its "Twin Timer" feature performs a dual function, which allows one to preset different time schedules, for preheating and transfer or to incorporate two-step application. Repeating application is a breeze with instant-touch programming. It has a multi-language setting, that allows the user to choose from 8 options. It also features an automatic cycle counter for convenient monitoring and management of processes. With an advanced thread ability feature, bolstering its lower platen, positioning, rotating and decorating garments is the least daunting task.
For commercial heat press jobs, OmniPrint has the "Hotronix Hover." With an automatic sensor feature, this machine opens automatically after each transfer is completed. This prevents any event of over-processing applications. Its space-saving design allows seamless movement when preparing heat press applications. Sometimes, heat press machines falter when it encounters inconsistencies such as substrate thickness. To address this ongoing problem, this machine is enhanced with an over-the-center pressure adjuster, which regulates precision settings for seamless edge-to-edge transfer. OmniPrint owners are protected from shoulder and wrist injuries, with its magnetically enhanced locking system. Its revolutionary Hoover design allows spotless DTG curing for flawless production.
Another commercial-class heat press system is the compact "Hotronix Cap." This prototype has a digital timer and shares all the standard features of the Hotronix series. The "Air Swinger" is another powerhouse commercial heat press technology. It's a uniquely engineered swing arm machine, designed for heavy-pressure heat transfer. It's available in two designs, that both feature Interchangeable Platen systems, and instant tracking. The entry-level "Hotronix Lowrider" developed for commercial applications are the most affordable heat press machine of the series. This smart, compact system is enabled with an electronic timing system that resets automatically. It's also UL/ULC/CE certified. With these versatile hot press machines, OmniPrint is enabling garment printing operators.
In a modern age, business processes that experience performance limitations stand to lose consumers. Ever since OmniPrint emerged, it's been helping its clientele access the finest technology and DTG imaging solutions. Above, it's introducing the newest Hotronix heat press technology on the market to transform businesses and boost productivity. With these enhanced variations, they're helping OmniPrint owners push the potential of their dtg business to new heights.
OmniPrint International
3505 Cadillac Ave # F3
Costa Mesa CA 92626
Phone: 1.855.373.3538
https://store.omniprintonline.com/
Featured Product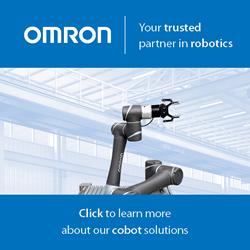 Awe-inspiring power and superior flexibility is sheathed within the contoured casing of the HAWK MV-4000. This smart camera builds upon the previous generation by quadrupling processing power and achieving real-time trigger response using an FPGA. Its state-of-the-art algorithms make it an excellent tool for any industry, whether the requirement be code reading, code verification, inspection, guidance, gauging or a combination of all four.