OEM Fabricating Panel to Share "Ah-Ha" Moments From Their Lean Experience
Leadership from Miller Welding & Machine Company (MWM), a strategic metals manufacturing partner for original equipment manufacturers (OEMs) headquartered in Brookville, PA, will present its lean manufacturing implementation process at FABTECH® 2017. The F56 session entitled, "Looking at Lean Journey Through the Eyes of the Job Shop!" will take place on Tuesday, November 7 from 10:30 a.m. to 12:30 p.m. in room 401D of the McCormick Center in Chicago.

MWM Lean Development Manager Rich Steel, along with Plant Manager Matt Feight and Foreman Mike Repine, will each discuss their personal perspectives throughout the companys execution of Kaizen, process improvements, 5S, and other lean undertakings. The panel discussion will center on departmental challenges, key metrics, personnel engagement, and MWMs next steps in the process.
"Our journey into lean began five years ago with a push to better ourselves for our innovative OEM customer base," says Rich Steel. "Demand caused daily fluctuations and we were in constant 'fire-fighting mode. Now our load-level schedule is our priority."
The session will weave in concepts from the Lean Six Sigma Body of Knowledge™ as well as successful tactics employed by the metals manufacturer.
"We work towards everyone having pride in their area to look the best we can at all times," says Mike Repine. "Good enough is never good enough, in our eyes."
Register to attend MWMs F56 session at http://www.fabtechexpo.com. To contact Miller Welding & Machine about their extensive OEM metal manufacturing services, visit http://www.millerwelding.com.
About FABTECH
FABTECH is North Americas largest collaboration of technology, equipment and knowledge in the metal forming, fabricating, welding and finishing industries. The event provides a powerfully aligned hands-on, face-to-face business growth experience, attracting more than 1,700 exhibitors and 50,000 attendees. The event is made possible by its five co-sponsors, all of whom representing the varied and diverse makeup of the manufacturing industry. They include SME, the American Welding Society (AWS), the Fabricators & Manufacturers Association International (FMA), the Precision Metalforming Association (PMA) and the Chemical Coaters Association International (CCAI).
About Miller Welding and Machine Co. (MWM)
Established in 1963, MWM is the strategic metals manufacturing partner for innovative OEMs. MWM delivers high-quality metal parts and assemblies through its value-added services and extensive manufacturing capabilities. With a core focus on utilizing modern technology and robotic automation coupled with lean processes, the MWM Customer Experience works to ensure that your complex project measures are exceeded now and well into the future.
Learn how you can transform your metal manufacturing processes by scheduling an MWM consultation today.
Featured Product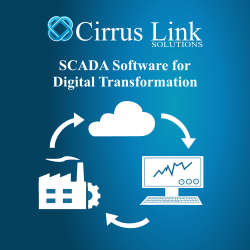 Cirrus Link provides a modular approach to building Enterprise-Class IIOT/SCADA/MES applications delivering a superior OT solution and enabling your enterprise to connect OT data to IT services for big data analytics. CTO Arlen Nipper, co-inventor of MQTT, forged a relationship with Inductive Automation to bring our software together for the ultimate IIoT solution. The Cirrus Link modules offer complete functions such as MQTT enablement, data delivery to the cloud, electronic flow measurement, and more. These software modules transmit data from the field via MQTT, with options to launch an MQTT server in the cloud or on premise and connecting OT data to industrial and business applications. The Cirrus Link IIoT modules for Ignition empower organizations to create one streamlined pipeline for all their IIoT data.