A. Duie Pyle ramps up Protect From Freeze service to prevent supply chain interruptions
A. Duie Pyle announces the expansion of its Protect From Freeze (PFF) service for the 2016/2017 winter season. Throughout the year, Pyle added 40 new heated and insulated trailers to its fleet. Pyle has the largest PFF fleet in the Northeast with approximately 500 heated and insulated trailers. Pyles PFF less-than-truckload service enables customers to ship water-based products with full protection from freezing temperatures.

The company also has heated service centers with on-site snow removal and emergency power sources, which offers 24/7 protection from inclement winter weather and assures continuous operations. On PFF shipments, Pyle uses temperature sensitive load planning and routing technology, prioritizing PFF deliveries.
"Supply chains experience a unique set of challenges in the Northeast including the impacts of congestion and weather," said Randy Swart, COO of A. Duie Pyle. "During the winter season our customers depend on our experience in the region and our investments in equipment, infrastructure, training and technology to ensure temperature sensitive shipments are protected from freezing."
Featured Product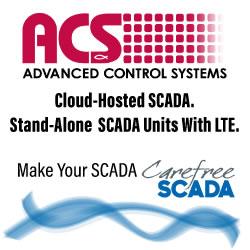 SCADA Edge Connection Devices. Monitor and control your remote assets from anywhere. Simple and self-contained units. Cellular telemetry with the best service plans in the industry. Welcome to the future of SCADA Edge Connection.