On the topic of: Avoiding Collision Damage of Motor Spindles Through an Innovative Motor-Spindle Safety System
A short description:

Different causes lead to unforeseen contact situations between moving components in the working space of machine tools. These collisions can result in damage of the machine components. High cost and machine downtime are the consequences. This article presents a solution for the reduction of contact forces in case of collision. The damages of the machine structure and the main components like the motor spindle can be successfully avoided. Further a modified mechanism with higher stiffness and better process properties of the protection system will be described and compared to the current status.
Date: Sep 14, 2016
Time: 3:15 PM
Location: W193-A
This technology will be shown at IMTS 2016 and installed on GF Machining Solutions high performance milling centers model Mikron HPM 800 U ST with crash demonstrations several times per day. GF Machining Solutions is located at S-8754. In addition, FFG MAG will have the spindle protection system displayed at IMTS in their booth S-8129. This unit has been successfully tested in their Specht HMC 600.
http://www.imts.com/exhdir/sessions/session-grid.cfm?grid-eventsby=EventType&grid-eventtypeid=2&grid-pageload=sessions%252Fsession-details.cfm%253FScheduleID%253D70
Featured Product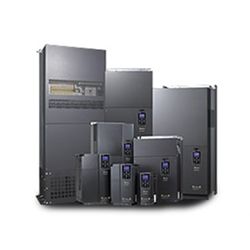 KEPServerEX is the industry's leading connectivity platform that provides a single source of industrial automation data to all of your applications. The platform design allows users to connect, manage, monitor, and control diverse automation devices and software applications through one intuitive user interface. KEPServerEX leverages OPC (the automation industry's standard for interoperability) and IT-centric communication protocols (such as SNMP, ODBC, and web services) to provide users with a single source for industrial data. The platform is developed and tested to meet our customers' performance, reliability, and ease-of-use requirements.