Bosch Rexroth IndraMotion MTX will Power Norsk's MERKE IV™ Line of RPD™ Machines in the World's First Industrial Scale Additive Manufacturing Factory
OSLO, Norway--(BUSINESS WIRE)--Norsk Titanium AS, the world's leading provider of aerospace-grade, titanium additive manufacturing technology, today announced a partnership with Bosch Rexroth AG to provide customized drive and control solutions for Norsk's patented Rapid Plasma Deposition™ machines in Europe as well as to fulfill a surge of orders bound for the U.S. market.

Bosch Rexroth will Power Norsk MERKE IV RPD™ Machines in the World's First Industrial Scale Additive Mfg Factory
Tweet this
In recent months, Norsk Titanium has undergone several facility expansion programs to meet customer demand ahead of a planned groundbreaking in the U.S. of the world's first industrial scale additive manufacturing factory.
"We are pleased to partner with Bosch Rexroth and bring their proven MTX technology to our MERKE IV™ RPD™ machines," said Norsk Titanium CEO Warren M. Boley Jr. "The robustness of their PLC platform supports our aerospace customers' need for absolute precision, and their scalability is critical for our ambitious plan to build significant North American capacity."
Bosch Rexroth's customized solution for Norsk Titanium's RPD™ motion control involves 10 servo axes configured to control the titanium part build platform, feeding and handling of titanium wire entering the machine, the real-time control of multiple plasma arc torches, and other features.
"Norsk Titanium's pioneering Rapid Plasma Deposition™ technology for additive manufacturing is an excellent showcase for how we can customize our automation platform to meet extremely complex manufacturing challenges," said Steffen Winkler, Vice President Sales Factory Automation of Bosch Rexroth. "We are proud that our technology is participating in the dawn of a new era of clean and efficient manufacturing."
About Norsk Titanium AS
Norsk Titanium AS is the world's pioneering supplier of aerospace-grade, additive manufactured, structural titanium components. The company is distinguished in the aviation industry by its patented Rapid Plasma Deposition™ (RPD™) process that transforms titanium wire into complex components suitable for structural and safety-critical applications. The Norsk Titanium research and development team is committed to displacing the inefficient forging process with a precision wire deposition technology embodying substantial savings for aerospace, defense, and commercial applications. www.norsktitanium.com
About Bosch Rexroth
Bosch Rexroth AG is one of the world's leading specialists in the field of drive and control technologies. The company supplies more than 500,000 customers with tailored solutions for driving, controlling and moving machinery used in industrial and factory automation as well as in mobile application. Visit http://www.boschrexroth.com/ for more information.
Featured Product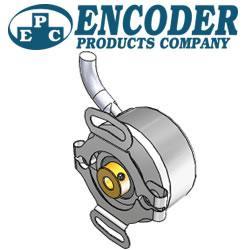 EPC is excited to announce our NEW online 3D Configurator. This new tool makes it even easier to configure EPC's products exactly how you need them for your application. The 3D Configurator interface is intuitive and works in any web browser for both desktop and mobile. It'll only take you a moment to learn your way around the program. Careful, though: it's so fun to play with, you may spend a whole afternoon on it!