Patti Engineering, leader in control system integration of Siemens and Mitsubishi industrial automation, partners with FANUC Robotics
Auburn Hills, MI September 10, 2015

Patti Engineering, Inc., a leader in control systems integration, today announced that it has achieved FANUC Authorized System Integrator (ASI) status for automation systems. FANUC is the leading supplier of industrial robotic automation. This partnership strengthens Patti Engineering's efforts to reduce manufacturing costs, boost competitiveness, and ultimately improve profits for its customers.
While becoming an authorized FANUC integrator is new for Patti Engineering, the partnership is not. Patti Engineering's first project was with FANUC Robotics in 1991.
Recently, there have been dramatic advances in vision and sensor technology. Robotics sales are surging. Prices are down and performance is up. Therefore, the need for programming and integration services is at an all all-time high. FANUC offers industrial robots for almost any application with payloads ranging from .5kg to 1350kg.
"We have helped our clients achieve better performance from their robotic systems. We can combine our robotics experience with our controls expertise as a Siemens Solution Partner and an Authorized Mitsubishi Integrator," said Sam Hoff, CEO, Patti Engineering. "The need for industrial robotics programming and integration is growing. We are committed to investing in advanced training for our engineers to meet our customers' needs." Patti Engineering is also a certified robotics integrator for Kawasaki Robotics and COMAU.
Recent FANUC Robotics projects have ranged from improving the performance of existing robotic systems to installing completely new assembly lines. Patti Engineering has worked with original equipment manufacturers (OEMs) and directly with retail manufacturers. Details of recent work can be found on Patti Engineering's blog.
Patti Engineering's team of engineers has technical expertise in designing and implementing automation solutions. Their expertise spans a broad spectrum of industries and applications: automotive, diesel engine, oil and gas, water and wastewater, food and beverage, distribution and sortation, and textile.
About Patti Engineering, Inc.
Patti Engineering, Inc. is a CSIA Certified control systems integration company offering high-caliber engineering and software development services. Patti Engineering's technical expertise in electrical control and information systems provides turnkey control systems integration for design/build, upgrade/retrofit and asset/energy management projects. Industrial automation, production intelligence and shop floor IT solutions services include: project management, electrical engineering, hardware design, hardware procurement, software development, installation, calibration, start-up testing, verification, documentation, training and warranty support. Customer satisfaction and project success earned the company placement in the Control Engineering Magazine's Hall of Fame. Patti Engineering has offices in Auburn Hills, MI; Austin, TX; Chattanooga, TN; Kokomo, IN; and the Northeast. For more information, visit http://www.pattieng.com.
Featured Product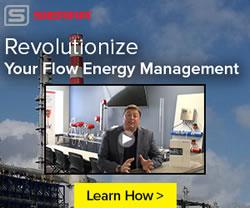 Sierra Instruments announces the launch of its new flow energy solution for managing and optimizing flow measurement for industrial facilities of all sizes. It features Sierra's QuadraTherm 640i/780i thermal flow meters, their InnovaMass 240i/241i vortex flow meters, and their new InnovaSonic 207i ultrasonic flow meter. Designed, built, and calibrated in the USA by Sierra, the Big-3TM share the same revolutionary Raptor firmware and many of the same software apps. They are a complete flow energy solution for flows like compressed air, natural gas, steam, and hot and chilled water. Together, they set a new standard in ease-of-purchase, performance, accuracy, reliability, and ease of use.