Fifteen Startups Unveiled New Hardware Products Intended to Disrupt the IoT, Health and Wellness Industries during HAX Accelerator Demo Day
SAN FRANCISCO—May 12, 2015—Last night, 15 hardware startups culminated an intensive 111-day accelerator program by revealing their products at HAXs sixth Demo Day (formerly known as HAXLR8R). Each company had spent the last three months in Shenzhen, China, the components and electronic supply chain capital of the world, where they focused on creating a production-ready prototype and tuning their business models. Through HAX, the startups had access to seed funding, office space with a modern equipped workshop, and also more than 50 experienced mentors and experts in design, manufacturing and logistics. To learn more about the 15 new hardware startups from HAXs sixth class, and to watch the recorded presentations from Demo Day visit http://www.hax.co/blog/2015/05/11/demo-day-s6/.

"In todays ultra-competitive hardware ecosystem, companies have little room for error and need significant support to successfully bring a product to market," said Cyril Ebersweiler, founder of HAX and venture partner at SOSventures. "This group of 15 dedicated startups banded together to collaboratively scale ideas into working prototypes and create innovative advancements in robotics, health tech and connected products. Were extremely proud of each of their successes and feel confident that they are well positioned bring their products to market."
In just three years, HAX has accelerated 65 hardware startups. The sixth class includes:
•Arduboy - A game system on a credit card
Arduboy is a credit card size portable gaming platform for 8-bit game lovers and developers. Arduboy allows users to create and install their own games or play classics such as Tetris, Flappy Ball, Space Rocks, Snake and Hangman.
•Aria - Gesture recognition for smartwatches
Aria is a new gesture-based controller embedded into a watchband that revolutionizes the way people interact with technology. It can recognize up to 20 different finger gestures and connects to other devices via Bluetooth.
•AquaTrek - A robot to keep aquariums smart, connected and clean
Moais Aquatrek is a miniature robot equipped with a camera that can monitor biological activity in an aquarium. This aquatic robot helps keep fishes and plants healthy while also allowing users to take and share underwater photos with friends.
•Bartesian - A personal bartender
Like a Keurig® machine for cocktails, Bartesian uses single-serve capsules made with premium alcoholic ingredients to prepare cocktails at the press of a button. Bartesian makes it easy for anyone to enjoy an on-demand authentic cocktail experience.
•BBB - Mobile medical-grade blood testing
BBB is building an Android-based mobile blood-testing device that requires only a drop of blood to diagnose all conditions and then provide users with actionable healthcare information.
•Electroloom - Creating garments at the touch of a button
Electroloom is building the future of fabrics with a process called 'electrospinning,' which guides fine fibers of materials, from polyester to silk, into a pre-designed 3D model using high voltage electric fields. Electrospinning results in a finished garment that is created and printed entirely from a digital file that can be easily shared or modified.
•FeetMe - The world's smartest insoles for health and performance
FeetMe provides insoles that map foot pressure in real time with high resolution. Initially designed for diabetic patients to avoid ulcers that can lead to amputations, FeetMe is also useful for runners looking for detailed information about their running to avoid injuries and improve performance. FeetMe allows users to connect the smart soles via Bluetooth to any smartphone or smartwatch for real-time analytics on dynamics and movements.
•Flair - Smart vents for optimal climate and thermal comfort
Flair makes heating and cooling systems intuitive by introducing smart vents and remote sensors/controllers, allowing granular control of temperature of homes. Flair allows users to control rooms individually and can substantially reduce home energy consumption.
•Kokoon - World's first smart headphones for sleep
Kokoon is a set of headphones designed to help users relax and go to sleep easier. With a unique combination of patented comfort technology, a partnership with high-end audio specialists, brainwave sensors and optimized audio, Kokoon is the ideal set of headphones for relaxation and sleep.
•Lir Scientific - The bladder sensor that solves urinary incontinence
Lirs mission is to make adult diapers a thing of the past, with the worlds first non-invasive bladder sensor to prevent incontinence from affecting peoples lives. Lirs product Brightly is designed to be worn around the waist and monitor bladder fullness. When a users bladder is nearing capacity, Brightly sends alerts directly to a paired smart device.
•Miramix - A platform for customized mixes
Miramix is a maker's platform for common everyday blends. The platform is designed for experts in supplements and cosmetics to make custom mixes for individuals, based on their needs. The company connects health experts with consumers and allows them to use its turnkey production equipment to make every order exactly to the users specifications.
•Motion Metrics - A professional ski instructor in your boots
Tested by professional skiers to improve performance, Carve is a cutting edge tracking device for skiers. Carve by Motion Metrics provides hyper-accurate tracking analysis for ski instructors and skiers alike, adding valuable performance analytics to every run.
•Ourobotics - 3D printer for living organisms
Using a high-precision desktop bio-printer for medical applications, Ourobotics provides Ouro, a one-stop modular tool for researchers in biotech labs who need accurate and reliable scaffolding printed in liquid. Ouro can be used for a variety of applications, including tissue growth in reconstructive surgery or to tremendously accelerate medical research.
•PicBuy - The worlds first smart showroom for retail
PicBuy is a connected selfie mirror installed at retail locations, which allows shoppers to keep track of the clothes they try on in stores, share them on social networks for feedback and eventually purchase online at a later date.
•Preemadonna - Inventors of the Nailbot
Preemadonna has created a family of automated devices that decorate nails with unique art and polish. The Nailbot empowers girls and women to creatively and conveniently express themselves anytime and anywhere.
HAX is currently taking applications for its seventh class until May 23, 2015. Apply at www.hax.co/apply.
About HAX
Founded in 2011, HAX is the premier hardware investor. As the top investor in the industry, HAX has a fully blown ecosystem for hardware creation (accelerator) and supports startups for growth and distribution (Boost). HAX works with the best hardware startups from around the world utilizing the "lean hardware" approach. With offices in Shenzhen, China, the mecca of electronics, and San Francisco, HAX has taken 65 companies to market and is considered the trailblazer of the 'hardware renaissance.' HAX also recently published its first "Hardware Trends" report, which has surpassed 110,000 views on SlideShare: http://www.slideshare.net/haxlr8r/hardware-trends-2015. For more information, visit http://www.hax.co follow us on Twitter @haxlr8r and meet HAX companies on Kickstarter www.kickstarter.com/hax.
Featured Product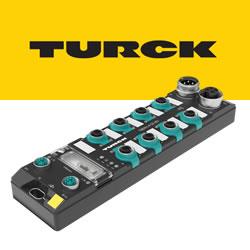 The new IP67 Managed Ethernet Switch from Turck provides standard and Gigabit ports in the same device. Configure, manage, and monitor connected machines and devices remotely, outside of a control cabinet. Find out more about this rugged solution for decentralized control. Part number TBEN-Lx-SE-M2. • Gigabit high-speed backbone for fast link-up times • Standard and Gigabit ports on the same device • Web-based diagnostic tools for preventive maintenance • Built-in security with the use of VLAN, NAT routing and firewall