The motion plastics manufacturer will be presenting an assortment of solutions for a wide range of industries and applications in booth 332 at McCormick Place March 23-26th.
March 17th, 2015 - East Providence, Rhode Island - igus will be displaying a variety of their motion plastic solutions for robotics at the Automate 2015 trade show, running March 23-26th at McCormick Place in Chicago. igus technical experts will be on hand to demonstrate and explain products like the Triflex RSP multi-axis cable carrier system with adjustable pneumatic retraction, DryLin E linear slide tables with integrated motor, and Robolink modular robotic joints, among others.

The Triflex RSP system is designed for cable guidance on robots performing complex movements. The adjustable pneumatic retraction system safely guides the cable package, and can be attached to various robotic models quickly and easily. Lightweight and space-saving, Triflex RSP is also available with optional monitoring system for robots whose program sequences frequently change, alternate, or are not 100-percent predictable.
DryLin E is a complete linear axis system plus motor, ready to fit into a variety of applications. DryLin E is the latest addition to the modular DryLin range of linear products. Ready to fit linear actuators and drive systems can be fitted either with lead screw drives or belts, and a variety of NEMA steppers, all available from stock and ready to ship in as early as today.
igus Robolink is a lightweight, maintenance and corrosion-resistant range of robotic joints for humanoid systems or other automated applications. The system is compact, offering multiple axes and degrees of freedom. Using Robolink, pressure is converted to tensile forces via cables, which mimic biological sinews. When compared to steel, Robolink is lower priced, and more energy efficient. A variety of drive/control systems are possible.
To learn more about Automate 2015, the products on display, or to get a free pass to the show, please visit the Automate page on the igus website, http://www.igus.com/wpck/12890/Automate2015.
About igus®
igus® develops industry-leading Energy Chain® cable carriers, Chainflex® Motion Cables, DryLin® linear bearings and linear guides, iglide® plastic bushings, and igubal® spherical bearings. These seemingly unrelated products are linked together through a belief in making functionally advanced, yet affordable plastic components and assemblies. With plastic bearing experience since 1964, cable carrier experience since 1971 and Motion Cables since 1989, igus provides the right solution from over 100,000 products available from stock. No minimum order required. For more information, contact igus at 1-800-521-2747 or visit www.igus.com.
Featured Product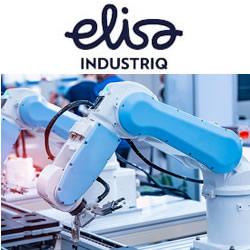 Providing a functional layer between Enterprise Resource Planning (ERP) and process control systems, Manufacturing Operations Management (MOM) gives decision-makers the information they need to make the plant floor more efficient and production fully optimised. MOM offers immediate benefits ranging from quality and productivity gains to compliance improvement and cost reductions that impact your strategic business outcome. The largest benefit deriving from MOM comes from having visibility into your manufacturing performance and capabilities across the organisation and supplier network. It is a critical technology linking manufacturing operations, suppliers, customers, and supply chain processes. Our solution has been helping manufacturers in a wide range of industries and it can be tailored to the individual needs of your production.