Manufacturing

Marketing Partner
---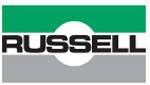 Russell Finex Inc.
Using more than 80 years' experience, Russell Finex manufactures powder handlers, filtration systems, sieves and separators for the AM industry to improve product quality, enhance productivity, safeguard worker health and ensure powders are contamination-free. As additive production and manufacturing continue to develop and expand throughout the world, Russell Finex has the global presence and infrastructure to support its customers anywhere, serving 140+ countries.
---
Mailing Address:
625 Eagleton Downs Drive
Pineville, NC 28134
United States of America
Tel: 800 849 9808
Fax: 704 588 0738
Email: sales.inc@russellfinex.com
Website: http://www.russellfinex.com/en/
Company Category: Processing & Handling
Geographic Region: USA - South East
Company Sector: Manufacturing
Keywords: AM powder handling, sieving, conditioning, reclaim
Partner Status: Marketing Partner
---
Products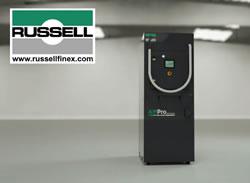 The Russell AMPro Sieve Station™ guarantees the quality of your additive manufacturing (AM) powder, and has been designed to provide optimum sieving efficiency, ensuring your powder is ready for use or reuse as and when you require it. With a simple one-button operation and mobile design, this automated check screener ensures your powder at every stage of the process is qualified for use quickly and safely. The flexibility of the Russell AMPro Sieve Station™ means you can use the system for numerous powder handling tasks - being a modular design ensures the machine can be configured to meet your exact requirements.
---
Articles
Metal AM powders, such as titanium, aluminium and Inconel are used to produce parts for F1 cars and to ensure their quality, the powder is qualified before use and, when the build process is complete, unused powder is reclaimed and requalified.
Regardless of the additive manufacturing technology used, as the industry advances, consideration of up- and down-stream processes for powder management are becoming more of a focus.
---
White Papers
This Company does not currently have any White Papers
---
---