Consultant

Marketing Partner
---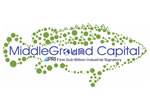 MiddleGround Capital
MiddleGround Capital is a private equity firm that invests in B2B companies in the industrial and specialty distribution sectors in the lower middle market in North America. We are differentiated as true operators who have experience working in and managing businesses that range from the lower middle market to Fortune 500 companies. We make control equity investments in businesses that can benefit from the hands-on operational expertise we bring to the table. We partner and align ourselves with management teams to execute a customized value creation program that drives equity value back to our investors as well as management. Our hands-on approach, in-house operational expertise and the friendly and hard-working demeanor of our team differentiate us from our peers.
---
Mailing Address:
10 Crosby Street – 4th FL
New York, NY 10013
United States of America
Tel:
Fax:
Email: admin@middlegroundcapital.com
Website: https://bit.ly/3PJrxCJ
Company Category: Engineering
Geographic Region: USA - North East
Company Sector: Consultant
Keywords: investing, sustainable, b2b, manufacturing
Partner Status: Marketing Partner

---
Products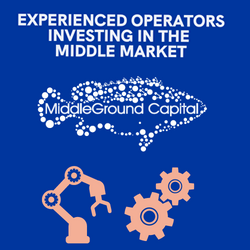 Our hands-on approach, in-house operational expertise and friendly and hard-working culture differentiate us from our peers. We serve as a resource to our portfolio companies, across all organizational levels, to help them grow and build long-term value.
---
Articles
This Company does not currently have any Articles
---
White Papers
This Company does not currently have any White Papers
---
Press Releases
Dutchland offers clients a unique combination of engineering and process design, operations expertise, and control systems implementation to allow for the efficient execution of water and wastewater projects. Dutchland uses its in-house design capabilities to work with engineers to tailor preliminary specifications for each solution.
With two manufacturing locations and four stocking / distribution centers supporting over 1,900 active blue-chip customers, SixAxis helps to establish and maintain superior worker safety conditions for companies throughout the industrial landscape.
---