Manufacturing

Marketing Partner
---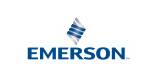 EMERSON AVENTICS
Emerson (NYSE: EMR), headquartered in St. Louis, Missouri (USA), is a global technology and engineering company providing innovative solutions for customers in industrial, commercial and residential markets. Our Automation Solutions business helps process, hybrid and discrete manufacturers maximize production, protect personnel and the environment while optimizing their energy and operating costs. Our Commercial & Residential Solutions business helps ensure human comfort and health, protect food quality and safety, advance energy efficiency and create sustainable infrastructure.
---
Mailing Address:
8000 West Florissant Avenue, P.O. Box 4100
St. Louis, MO 63136
United States of America
Tel: 888 889 9170
Fax:
Website: https://www.emerson.com/en-us/automation/brands/aventics?utm_source=Manufacturing%20Tomorrow&utm_medium=paid&utm_campaign=IIOT&utm_content=Actionable%20Insights&utm_term=EMERW002-728x90
Company Category:
Geographic Region: USA - North East
Company Sector: Manufacturing
Keywords: engineering, automation solutions, energy
Partner Status: Marketing Partner
---
Products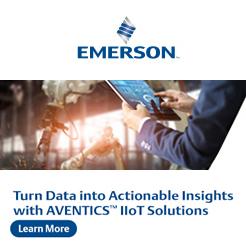 When OEMs and manufacturers need reliable pneumatics for industrial automation applications, they look to the extensive AVENTICS portfolio of cylinders, valves, air preparation and pressure regulators, engineered in Germany. With a compact design and low-maintenance technology to actuate machinery, AVENTICS pneumatics can be trusted to deliver steadfast and long-lasting operation even in the most demanding applications and environments.
---
Articles
Modernizing existing production lines from Bosch while reducing the number of central stations from three to two: Machine manufacturer GAteK has achieved this feat thanks to pneumatics from Emerson's AVENTICS™, which cuts cycle times in half.
Pneumatics has had different diagnostic features for some time. For example, we can sense today whether the power is too low or too high, or whether there is a short circuit in an I/O system which caused some sort of failure.
Pneumatic circuits can be safe when carefully examined and implemented. The designers can use the appropriate level of reliability based on their assessment of the risk and frequency of the potential risk.
---
White Papers
This Company does not currently have any White Papers
---
Press Releases
Ghent University and University College Ghent to train engineers with advanced digital automation technologies
Supplier Partners Chosen for Outstanding Performance, Innovation and Collaboration
"Over the years, Emerson has shown their commitment to provide educational opportunities for students in the packaging industry. Their consistent sponsorship has made the success of this program possible, and we are grateful for their continued support," says Jim Pittas, president and CEO, PMMI.
---