Integrator

Marketing Partner
---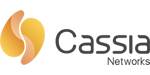 Cassia Networks
Cassia Networks is the leading provider for enterprise Bluetooth IoT products and solutions. Our award winning patented technology provides the most reliable and easy to manage long-range, multiple device connectivity, edge-processing and locationing for Bluetooth IoT networks. Cassia Networks offers a full product suite of Bluetooth gateways and IoT solutions. Our mission is to solve the IoT connectivity, locationing and management challenges faced by today's enterprises and make IoT easy.
---
Mailing Address:
97 East Brokaw Rd Suite 130
San Jose, CA 95112
United States of America
Tel: 408-444-9150
Fax:
Email: info@cassianetworks.com
Website: http://www.cassianetworks.com
Company Category: Automation & IIoT
Geographic Region: USA - South West
Company Sector: Integrator
Keywords: Enterprise Bluetooth IoT Products & Solutions
Partner Status: Marketing Partner
---
Products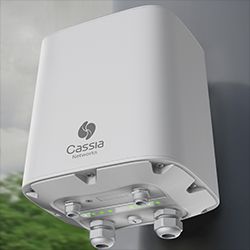 Cassia works with smart IIoT equipment manufacturers to help them overcome their challenges and to provide the competitive edge they need to reach their business goals. We provide companies in various IIoT sectors with a comprehensive suite of enterprise Bluetooth IoT products and solutions they need to enable smart IIoT solutions such as Condition Monitoring, Predictive Maintenance as well as Personnel and Asset Tracking solutions. Cassia's long-range Bluetooth gateways are uniquely designed for today's Industrial IoT enterprises to provide the scalability, flexibility and ease of deployment needed to reduce costs and achieve greater ROI.
---
Articles
One factor that can complicate an IoT application is the crowding that may occur when many connected devices occupy the same area. To help corral all of these signals, many organizations opt to deploy Bluetooth gateways to help connect their IoT devices to the cloud.
After launching their successful digital solution ABB Ability™, the multinational discovered that the wired connections were not efficiently scaling with their platform. These connections were limited by short-range, one-to-one Bluetooth connections using mobile devices.
---
White Papers
This Company does not currently have any White Papers
---
---