From a manufacturing leadership perspective, it is important to understand the hyperscaler market – how these companies are evolving, where they are investing, and beyond – to pick the right partners and fully reap the benefits of these collaborations.
Why Manufacturers Should Leverage Hyperscaler Ecosystems to Accelerate Transformation
Vamshi Rachakonda, VP of Manufacturing, Automotive and Life Sciences, Capgemini Americas, and Venkata Achanti, VP of Cloud and Custom Applications, | Capgemini Americas
The manufacturing industry has traditionally been slower to adapt to the changes brought on by the digital era. In recent years, legacy manufacturers have faced the realization that in order to remain competitive in today's transforming marketplace, they must learn to leverage the capabilities offered by new innovative technologies.
One way that manufacturing enterprises have begun to accelerate their digital transformation is through their hyperscaler ecosystem. By leveraging their hyperscaler partners, manufacturers can effectively unlock their data to improve the performance of their supply chain and deliver a multitude of positive business outcomes. What's further, hyperscalers play a massive role in supply chain orchestration through data – enabling resilience across manufacturing operations.
From a manufacturing leadership perspective, it is important to understand the hyperscaler market – how these companies are evolving, where they are investing, and beyond – to pick the right partners and fully reap the benefits of these collaborations. For example, many hyperscalers have begun investing in industry cloud, also referred to as 'manufacturing cloud,' to optimize their customers' manufacturing processes in end-to-end cloud solutions.
As a part of this process, hyperscalers are investing in creating solution frameworks with cloud platform capabilities to bring value to their business partner ecosystem. These investments include IT/OT convergence, low-code/no-code, and artificial intelligence (AI), which harness a catalog of use cases for industry verticals to speed up adoption.
IT/OT convergence
At a high level, hyperscalers have traditionally focused on information technology (IT) integration as their priority. More recently, this focus has been shifting towards operational technology (OT), specifically from manufacturing-as-an-industry to manufacturing-as-a-process.
When considering the types of solutions that hyperscalers want to bring to market – sustainability, machine learning (ML), Generative AI – it cannot be done with IT alone. With OT, there is tremendous potential to monetize these solutions, as cloud platforms allow hyperscalers to migrate OT workloads to cloud, modernize applications, apply algorithms to drive innovation, and enable end-to-end IT/OT transformation.
IT/OT convergence is the biggest opportunity for hyperscalers, as it allows them to offer the same level of cloud platform-enabled solutions and innovation that exist with IT. To accomplish this goal, hyperscalers are now directly engaging with OT staff, plant floor managers, and Chief Experience Officers (CXO) of their client organizations. Expertise in low-code and no-code solutions now enabled on cloud platforms offers hyperscalers a unique differentiation, as they can enable modernization of critical business applications at a faster pace – thus helping the customer C-Suite to realize benefits sooner.
What's further, investing in IT/OT convergence has enabled hyperscalers to influence the broader business. Traditionally, when hyperscalers were solely selling IT, they were limited to influencing technology decision-makers. By bringing IT and OT together, hyperscalers can impact business outcomes across their customer organizations.
The core of IT/OT convergence is not only the use of cloud platform-based workloads, but also the enablement of fast-paced solution offerings to increase productivity. IT/OT convergence improves quality, time-to-market, reduces scrap, and beyond – meaning the possibilities for driving results are endless.
For example, consider the behind-the-scenes development of autonomous vehicles. Even as early as ten years ago, the idea of software and technology inside a vehicle was limited. Today, every car operates as software on wheels. From a hyperscaler perspective, talking to the Chief Technology Officer (CTO) of a major original equipment manufacturer (OEM) about autonomous solutions has evolved from solely talking about data center capabilities, to being able to influence key decisions surrounding software on edge or cloud, both inside the vehicle and in extended vehicle software. The industry evolution towards IT/OT convergence is exploring untapped potential for these hyperscalers.
Low-Code/No-Code
Low-code/no-code platforms are designed to streamline app development through preconstructed templates and predictive interfaces without writing code. Legacy modernization would not be possible without low-code/no-code capabilities, and the real-time dashboards supported by these platforms have been leveraged for the creation of new business-enabled solutions with faster time-to-market.
From an organizational standpoint, the value of low-code/no-code is that it helps enterprises to overcome and streamline traditional IT barriers such as resource and infrastructure procurement, month-end financial processes, purchase order approvals, and data processes. With this approach, business users and the broader business community can essentially become citizen app developers with no code requirements to enable these applications.
New app development traditionally took months, but with low-code/no-code, organizations can develop their own apps in days or weeks, with limited training needed to get started. More recently, several large enterprises have begun exploring how they can start a center of excellence and put a frameworks and best practices in place to leverage low-code/no-code capabilities on public cloud platforms to increase their speed-to-market and remove their existing IT barriers.
Specifically for manufacturers, there are also sustainability implications of utilizing low-code/no-code platforms. These real-time dashboards provide constant visibility of the factory floor to identify defects, reduce waste, and decrease raw material use, while also driving intelligent outcomes that are closely tied to the organization's sustainability goals.
New solutions enabled by low-code/no-code, such as Capgemini's Data Driven Quality (DDQ), can measure, establish, and track KPIs, giving a full view of environmental impact, and how enterprises are tracking against those net-zero goals. Transparency across the value chain of suppliers is of paramount importance where sustainability is concerned. Hyperscalers enable this level of data transparency and collaboration to enhance KPI-based decision-making across the supply chain.
Artificial Intelligence
The growth of artificial intelligence has transformed nearly every business sector – and hyperscalers know it. In fact, many hyperscalers are interested in improving their current AI processes, specifically as it relates to generative AI.
However, whereas areas like IT/OT and low-code/no-code are in more mature states, Generative AI is still evolving. Many hyperscalers are increasing investments in this area because end customers are rapidly piloting AI use cases to improve their business processes, improve productivity, and explore new and innovative revenue channels. As these investments continue to grow, hyperscalers will see increased cloud spends induced by Gen AI workloads.
There is also a talent component to consider for hyperscalers that are weighing their AI investments. Every organization will need to incorporate Generative AI into employee onboarding and reskilling processes to raise employee awareness on responsible AI. This is especially important with respect to ethical and legal compliance. As customers make preparations to absorb this changing landscape with Generative AI, they must ensure collaboration from their own IT/OT organizations, hyperscalers, and system integration partners.
Hyperscalers looking to adopt a more business-savvy mindset should try to ask themselves what key leaders need from their partner ecosystem. To help their partners deliver on objectives, develop a more scalable and adaptable solution site, and address industry challenges, they must make smart investments. By seizing opportunities like IT/OT convergence, low-code/no-code, and artificial intelligence, hyperscalers can develop solutions with their partners, and co-innovate to foster stronger collaboration.
Enterprises across industries, including manufacturing, should refrain from viewing hyperscalers as an afterthought and instead view them as the key to unlocking innovation.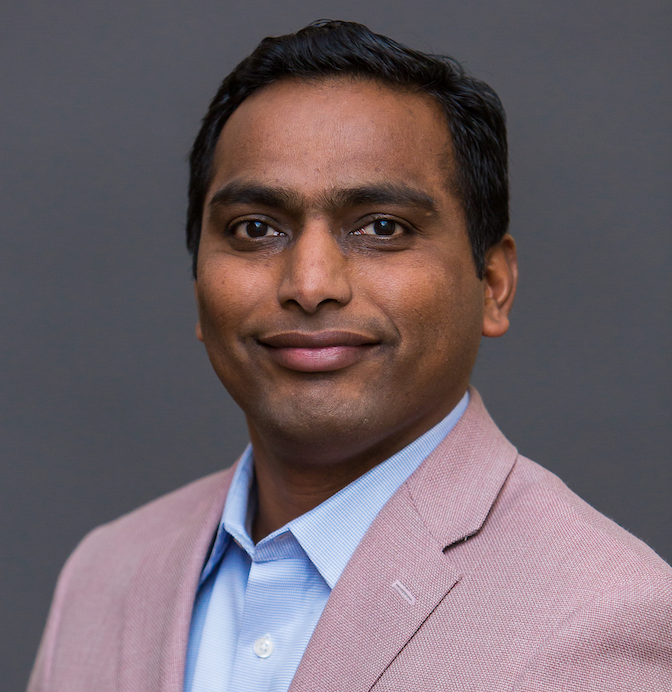 About Vamshi Rachakonda
Vamshi Rachakonda is the Vice President of Manufacturing, Automotive and Life Sciences at Capgemini Americas. He has 20 years of experience building high growth teams across multiple organizational functions, and his blend of management consulting and IT expertise has helped organizations in sectors such as manufacturing, automotive, life sciences and beyond realize their business goals.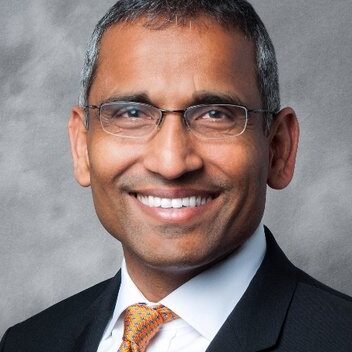 About Venkata Achanti
Venkata Achanti is Vice President, Portfolio Leader at Capgemini Americas. He is an inspiring senior IT executive with experience building collaborative teams, developing cloud and digital business solutions, delivering enterprise-wide business and IT capabilities, and adding value through technology transformations. He has developed proven leadership in technology delivery, IT strategy, data analytics, solution architecture, governance, business development, and building CXO relationships. Venkata is based in Atlanta.
The content & opinions in this article are the author's and do not necessarily represent the views of ManufacturingTomorrow
---
Comments (0)
This post does not have any comments. Be the first to leave a comment below.
---
Post A Comment
You must be logged in before you can post a comment. Login now.
Featured Product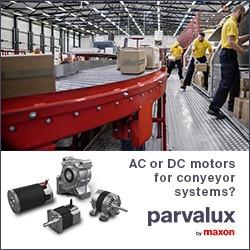 An effective, reliable and efficient drive system is essential to any material handling equipment, whether it's a motor-assisted tow truck, a barrel lifter, a robotic vehicle or a complete high-capacity parcel sorting hub; Parvalux designs and manufactures an exciting range of AC, DC brushless and brushed motors and our drives are valued for their performance and reliability.