We will explore the benefits of this convergence for industrial & manufacturing enterprises, the barriers & best practices to achieve it, and how smart instruments, devices & equipment manufacturers can help enterprises to make this happen.
IT/OT Convergence in Manufacturing: the Key to Unlock Digital at Scale
Prasad Naik, Vice President - Technology and Innovation | Saviant Consulting
Do you know what the market for operational technology will be like by 2030?
An IT/OT Convergence Market report by Virtue Market Research highlights that the market for operational technology is projected to increase at a CAGR of 14.3% by 2030. This projection explains that industrial & manufacturing enterprises will make two distinct fields - informational technology (IT) and operational technology (OT) converge to enable data transmission between them and increase the value that they provide.
In this blog, we will get into the details of why IT/OT convergence is important. We will also explore the benefits of this convergence for industrial & manufacturing enterprises, the barriers & best practices to achieve it, and how smart instruments, devices & equipment manufacturers can help enterprises to make this happen.
The Elephant in the room
Many manufacturing enterprises are initiating use case-based digital transformations that are powered by IIoT. But most of them are facing challenges to scale these pilots and achieve significant business benefits. The major reason being that their IT & OT teams are siloed. Other hindrances like the missing support from business as a whole for IIoT use cases, and the unavailability of data from supply chain & production processes, facilities, and IT suppliers are also significant factors plaguing these businesses. For instance, lack of remote access to operational data for OT teams results in lengthy equipment inspection & maintenance. Similarly, lack of real-time sales and inventory data leads to inefficient manufacturing operations.
If the challenge exists, so must the solution
With digital capabilities becoming more strategic, more enterprises are getting serious about converging their IT/OT stacks because of the simple and feasible workarounds that are now available. IT/OT convergence means breaking down the traditional barriers between IT and OT domains to create a seamless and interconnected technological environment.
Let's understand the importance of IT/OT convergence with an example.
Industrial equipment like a wind turbine would include all the required electronics and equipment to generate power. And it connects the power to the grid. That's all. But by installing IoT devices like temperature, vibration and other sensors, for IT/OT convergence, this wind turbine could capture data related to gearbox & bearings. This data would then be communicated along with its output to a centralized controlling location, where it would be analyzed to avoid unplanned downtime, increase production levels and enable predictive maintenance. As an illustrative example, read how a leading renewable energy solutions provider builds robust platform for operational intelligence and predictive insights.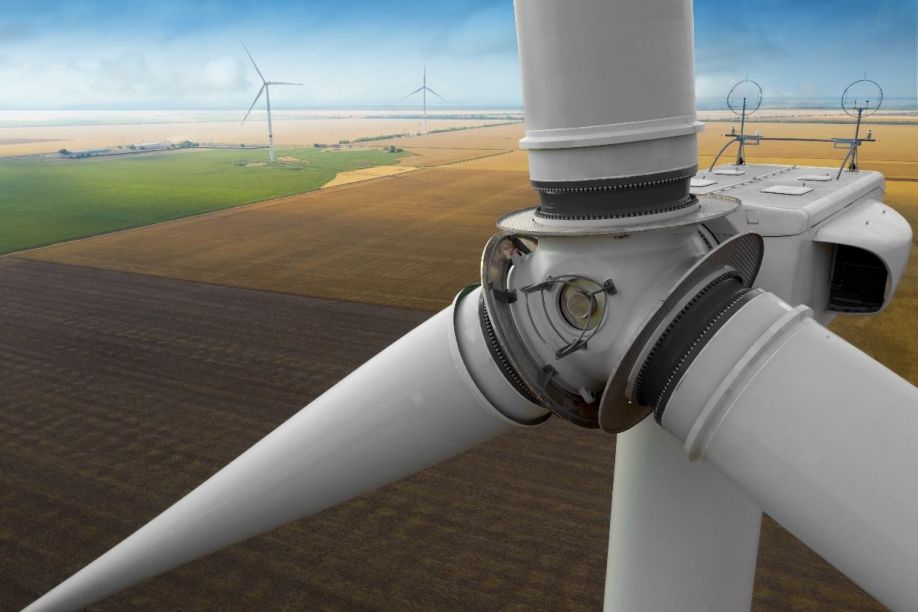 IT/OT convergence enables wind turbines to communicate data along with its output to a centralized controlling location; Source: Saviant Consulting
Understanding the stumbling blocks : What is hindering the IT/OT Convergence?
Traditionally, IT and OT teams operate in siloes within an organization. While IT focuses on managing technology infrastructure and data analytics to support business decisions, OT is responsible for monitoring and controlling operational processes in manufacturing units. Let's understand both these areas in brief before we jump into the challenges for convergence part:
| | | |
| --- | --- | --- |
| Aspect | IT environment | OT environment |
| Leadership | Led by Chief Information Officers (CIOs) | Led by Chief Operations Officers (COOs) |
| Objectives | Preventing data compromise | Ensuring operational continuity |
| Focus | Device and network component practices | Asset monitoring, process control, and protection of manufacturing units |
| Operations | Data centers and server rooms | Substations, control centers, and field equipment |
| Response to disruptions | Shuts down network portion to protect intellectual assets, with potential operational disruption | Continues operational peripherals and manufacturing processes to avoid damage due to disruption |
Overall, IT and OT implementations have solved different problems individually within the domains and evolved into significantly different protocols and architectures. Because of which, there are now huge cultural and structural obstacles to convergence. This organizational divide leads to many challenges and roadblocks in the path to full convergence between IT & OT , such as:
Disjointed governance between IT and OT and limited execution of cross-technology policies and strategies.

Slower adoption of new technologies by OT environments as compared to IT environments.

Need for manual based spreadsheet data exchange between the operations layers and enterprise.

Siloed and uncollected data within IT and OT layers.

Lack of a unified platform or integrated management system for execution instead of multiple systems with interconnection.

Increased security risks due to expanded exposure of OT devices.
IT/OT convergence: The need for industrial & manufacturing enterprises
Though the idea of IT and OT convergence originated years ago, the proliferation of IIoT and smart manufacturing for industrial & manufacturing enterprises along with the need for data from multiple sources for IIoT implementations has only recently started creating momentum. Major IoT consultants believe that this IIoT enabled industrial automation stack brings in a new layer for end-user digital applications, analytics, data storage and management. This new platform layer is integrated across all architecture layers to collect and process real-time data. Some of the major benefits of convergence for industrial & manufacturing enterprises include:
Data analysis becomes easier to use in the organization, as the integration blends data from frontline equipment and processes.

New connectivity strengthens data security for communication and transmission, minimizing risk.

Enables accurate decisions with the back-end integration with shop floor data, ERP system, product design & life cycle management, and supply chain management.

Improve operational efficiency via well-defined KPIs through advanced analytics or predictive maintenance capabilities as the data is made accessible from anywhere and applications can work together.
How can smart instruments, devices, and equipment manufacturers help their customers towards IT/OT convergence
Most manufacturing companies today have older equipment which are data islands. Newer smart equipment or a network of sensors are needed to connect that older equipment to ensure data is captured across all manufacturing operations. Thereby bringing operational data for IT teams to analyze and unlock intelligent insights. With these insights, industrial customers can better understand how efficiently the equipment runs, what's the maximum throughput, the accuracy of failure detection, and how quickly the equipment can be repaired. Smart instruments, devices, and equipment manufacturers need to take this as an opportunity to supply new & modern equipment to their industrial customers.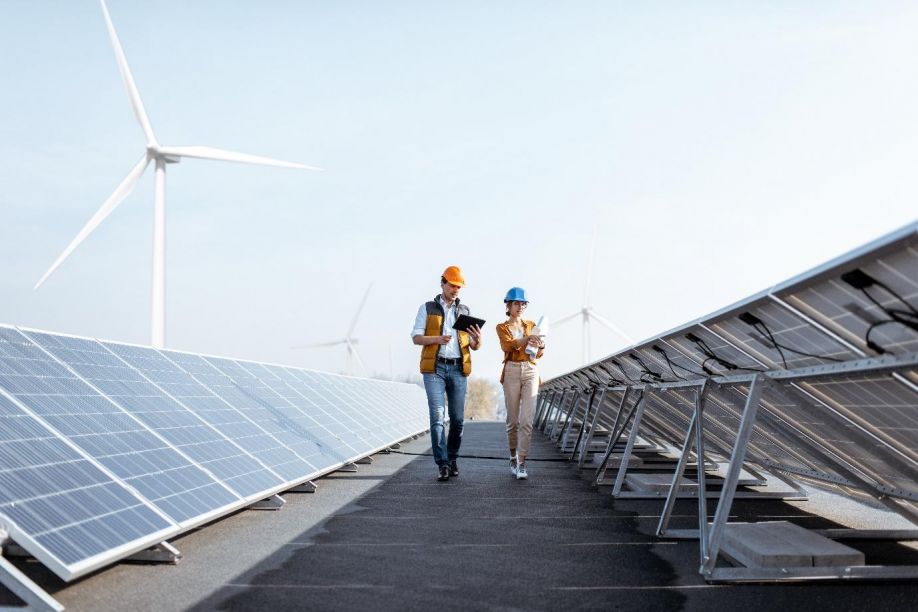 Intelligent insights can help industrial & manufacturing enterprises take smarter decisions to optimize equipment performance; Source: Saviant Consulting
Setting the field right for IT/OT integration for industrial & manufacturing enterprises
To tackle the adaptation challenges for IT/OT convergence, enterprises must transform IT and OT operating models before proceeding to architecture and technical transformations. Organizational and operational preparation forms the foundation for successful IT/OT convergence.
Groundwork at the organizational level
Unified governance: The first step is to define structure, roles, and responsibilities to standardize processes and KPIs.

Process synchronization: Enterprises must harmonize the IT and OT processes (both local and central) to enable collaboration and synchronized use case delivery.

Common KPIs: Defining common KPIs for IT and OT systems are essential across all dimensions, including timeline and security.

Skill transformation: Developing a capable workforce by training or hiring is imperative to harness the maximum potential of technologies such as cloud computing, data science, and others.

Central data security management: Despite different standards, IT and OT must share a common operating model to enable high-level cyber security and consistent control.
Groundwork at the technical/operational level
Platform-oriented landscape: Enterprises must move from fragmented to platform-oriented landscapes to enable use cases with similar knowledge, data needs, and value generation.

Data excellence center: Setting up a data excellence center allows anchoring analytics capabilities for optimizing production performance and reliability.

Use-case-based delivery team: Delivery teams must align the use cases with the digital platform's target vision and meet end users' needs through the application's front end.
Wrapping it up
IT/OT convergence will go beyond asset management to leading business goals —enabling new capabilities. Experts believe that it is going to significantly impact various business areas from operations to human productivity and organizational culture.
If businesses want to thrive on the global stage as much as they do locally, it's crucial for them to embrace the convergence of IT and OT. It's time to recognize that traditional OT and modern IT are merging into a unified entity. Nowadays, both areas face similar challenges, rely on the same network solutions, and are influenced by disruptive IoE technologies. In order to bring tangible financial and operational benefits to businesses, transformation projects need to prioritize the convergence of IT and OT at all levels within the organization, aligning it with the overall objectives.
About Saviant Consulting
Saviant specializes in designing & delivering high-performing & high-quality intelligent IoT applications for test & measurement instruments and smart devices & equipment manufacturers across the US and Europe. We help manufacturing leaders in boosting overall business performance through various transformation initiatives focused on revenue, operating costs, customer satisfaction and productivity. We do this by supporting & accelerating their existing product and SaaS roadmaps. For more information, visit www.saviantconsulting.com
The content & opinions in this article are the author's and do not necessarily represent the views of ManufacturingTomorrow
---
Comments (0)
This post does not have any comments. Be the first to leave a comment below.
---
Post A Comment
You must be logged in before you can post a comment. Login now.
Featured Product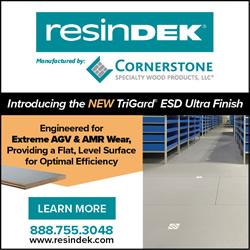 To maximize the productivity of an autonomous mobile robot (AMR) or automatic guided vehicle (AGV) deployment, it's critical to create the optimal environment that allows the vehicles to perform at their peak. For that reason, Cornerstone Specialty Wood Products, LLC® (www.resindek.com) created the TriGard® ESD Ultra finish for its ResinDek® engineered flooring panels. The TriGard ESD Ultra finish is ideal for high-traffic robotic applications characterized by highly repetitive movement patterns and defined travel paths.