In this blog, Knight Optical, the leading supplier of optical components for a wide range of industries (including the 3D printing sector), runs through the most impressive innovations in the world of 3D printing
How 3D Printing Is Changing the World
Article from | Knight Optical
It wasn't too long ago that 3D printing was perceived as a thing of the far-off future. Just take yourself back to 2001 when "the future of palaeontology" was presented to movie-goers when a 3D-printed sculpted the resonating chamber of a Velociraptor in the blockbuster flick Jurassic Park III. As space-age as it was then, off screen in real life, 3D printing has come on leaps and bounds in a short space of time.
In this blog, Knight Optical, the leading supplier of optical components for a wide range of industries (including the 3D printing sector), runs through the most impressive innovations in the world of 3D printing – or, as it's otherwise known, additive layer manufacturing (ALM) or additive manufacturing (AM) – and looks at what sectors make use of this technology.
What Industries Use 3D Printing?
There are tangible benefits to be gained when using this form of manufacturing, including flexibility, waste reduction, fast production, and cost-effectiveness. As such, sectors far and wide are turning to 3D printing to increase their output.
Here are a few of the industries that are utilising the benefits:
Some describe the aerospace sector as an exemplar of 3D printing, where it's used at its utmost potential. Compared to traditional manufacturing methods, the components produced by this form of manufacturing are lighter, stronger, and not to mention reasonably quicker to create.
Typically, 3D printing is popular amongst engineers and designers working on prototyping projects. However, more recently, medium-sized manufacturing runs are becoming possible thanks to system advances and further maturity.
Parts that are often 3D printed include engines, turbines, and interior elements for cabins. A good product-specific example is by multi-technology tier 1 aerospace supplier, GKN Aerospace, which has supplied a part-3D-printed intermediate compressor case (ICC) for Rolls-Royce's UltraFan engine1 (not pictured). The UltraFan is the largest-ever demonstrator aero engine that aims to lower emissions with greater fuel efficiency2.
Perhaps the most astonishing 3D printing applications take place within the medical sector. Not only is this form of ALM used to produce all-important diagnostic tools and machines, but it's also been changing the game in the form of organ bioprinting and 'bioink'.
As the name suggests, this procedure forms bioartificial organs through the use of layered biomaterials. Although bioprinting is in developmental stages, if successful, this innovation could save thousands of lives for those who are on transplant waiting lists.
The bioprinting process begins with biopsies of a patient's own cells. From here, cells grow outside the body in an incubator and are mixed with bioink before being loaded into a special printing chamber for eventual formation. Read more about this process here.
Of course, there are more mainstream applications of 3D printing in the medical field, like the production of equipment such as scalpel handles, needle holders and medical clamps, for example.
Like the medical sector, the dentistry field has many uses for 3D-printed components. With dental products like crowns, veneers, and braces, all of which require time-consuming manufacturing, dental practices are benefitting from AM for supplies like bridges, impression trays, crowns, surgical drill guides and night and bite guards. There are three main forms of 3D printing that are commonly used in the dental industry – stereolithography (SLA), digital light processing (DLP), and material jetting.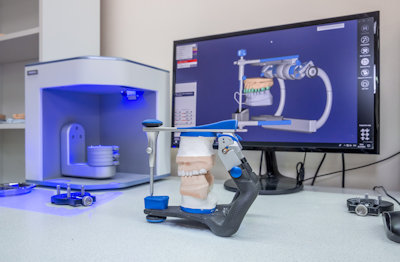 With time and cost savings to be had, it's easy to see why this technology has such a profound position in this sector. Both dentists and orthodontists are opting for small-scale, in-house 3D printers, such as Formlabs' desktop equipment, to form accurate models and prosthetics with quick turnaround times and cost-effective results.
The automotive industry is perhaps an area you'd consider first when thinking of 3D printing; it's a revolutionary domain that's always using the latest, ground-breaking innovations for manufacturing the most pioneering technologies on the planet. Much like the aerospace and aviation arena, the automotive industry turns to 3D printing for its cost and time savings and lightweight benefits.
Leading automotive manufacturers, such as Audi, rely on 3D printing for developing and analysing prototypes. Specifically for Audi, 3D printing allowed the German automotive specialist's production of elements – such as grilles, door handles, wheel covers and rear light cabs – to advance.
Similarly, British luxury car company Bentley relies on 3D printing to meet the high-end requirements of its customers and is so confident in the technology that it has its own state-of-the-art additive manufacturing (AM) facility, which enables a huge 50% cost saving in parts3. In fact, in 2021, Bentley's high-tech facility produced a record-high 15,000 components3.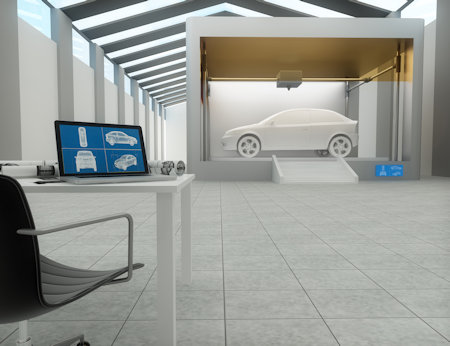 Reportedly one of the first automakers to implement AM in its production line, German luxury vehicle manufacturer BMW has been using the technology for more than 25 years4. Like Bentley, BMW has its very own AM facility where it produces 3D-printed components that are much lighter in weight than traditionally manufactured parts, such as roof brackets for vehicles like the i8 Roadster sports car.
Construction
In a recent blog, we uncovered how popular technologies are helping meet housing targets around the world. We discovered that alongside robotics, large-scale, onsite 3D printers are coming to developers to help meet house-building figures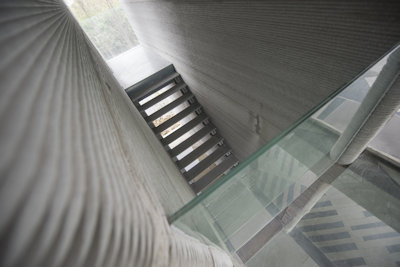 Primarily used for residential, low-rise buildings, more and more architecture practices and construction companies are relying on this fast-track method to build the bare bones of a home. In Georgetown, Texas, BIG – a Danish architecture firm that's known for its cutting-edge, pioneering designs – is working with American construction tech business ICON to create the largest community of 3D-printed homes. Wolf Ranch will feature footprints from 146 to 196m2 and will be printed using ICON's Vulcan robotic construction system5.
Moving onto the traditional equipment that's used to construct buildings and excavate sites, construction machinery and equipment company Caterpillar has its own AM factory, like Bentley and BMW, where it 3D prints components like elastomeric grommets, fuel swirlers and aluminium and titanium parts via 10 industrial 3D printers6.
Why Choose Knight Optical for your Application?
Discerning customers rely on Knight Optical not only for the premium quality of our output and in-house state-of-the-art Metrology
Laboratory and QA Department's capabilities but because – as well as a range of Stock Optics (available for next-day dispatch) – we also offer our optics as Custom-Made Components.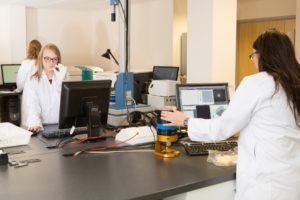 With over three decades' experience under our belt and a host of long-standing world-renowned customers on our books, we are proud to have worked on some of the most ground-breaking innovations.
If you are looking for premium-quality, bespoke optical components, please do not hesitate to get in touch with a member of the Technical Sales Team here.
The content & opinions in this article are the author's and do not necessarily represent the views of ManufacturingTomorrow
---
Comments (0)
This post does not have any comments. Be the first to leave a comment below.
---
Post A Comment
You must be logged in before you can post a comment. Login now.
Featured Product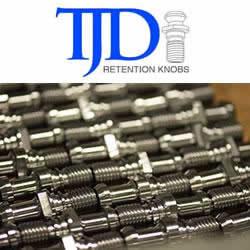 Our retention knobs are manufactured above international standards or to machine builder specifications. Retention knobs are manufactured utilizing AMS-6274/AISI-8620 alloy steel drawn in the United States. Threads are single-pointed on our lathes while manufacturing all other retention knob features to ensure high concentricity. Our process ensures that our threads are balanced (lead in/lead out at 180 degrees.) Each retention knob is carburized (hardened) to 58-62HRC, and case depth is .020-.030. Core hardness 40HRC. Each retention knob is coated utilizing a hot black oxide coating to military specifications. Our retention knobs are 100% covered in black oxide to prevent rust. All retention knob surfaces (not just mating surfaces) have a precision finish of 32 RMA micro or better: ISO grade 6N. Each retention knob is magnetic particle tested and tested at 2.5 times the pulling force of the drawbar. Certifications are maintained for each step in the manufacturing process for traceability.