The Cloud is driving business value by breaking down barriers, improving collaboration, and opening new business possibilities. I expect that the trend of cloud adoption will only increase in 2023, driving a revolution in smarter decision support by manufacturers.
Increased Cloud Adoption Will Drive Greater Business Value in 2023
Sung Kim, Chief Product and Technology Officer | iBASEt
For several years now, the Cloud has been a key enabler of scaling distributed computing power, extending software and technology advances, and driving technology innovation. It has played an important role in helping to expand what was possible with the Internet of Things (IoT) and has become deeply connected to the Industry 4.0 movement. But the Cloud is more than just a technology or an IT tool. It has become a business enabler that is now changing how businesses operate, how customers engage with brands, and how manufacturers operate. The Cloud is driving business value by breaking down barriers, improving collaboration, and opening new business possibilities.
I expect that the trend of cloud adoption will only increase in 2023, driving a revolution in smarter decision support by manufacturers. Here are a few ways that embracing the Cloud will drive business value by changing how complex discrete manufacturers operate their business – and how it will help drive new efficiency, performance, and customer value in the years ahead.
1. Wielding Data as an Asset
Much has been written about the increasing value of data and it is one of the greatest unused assets in manufacturing. Why? Ironically, because there's so much of it. IBM estimates that the average factory produces 1TB of data every single day.
To turn all that data into business value, manufacturers must be able to gather, distribute, warehouse, and analyze it from across the entire enterprise to create a single source of truth. This can be done locally with private networks, but at a substantial cost in terms of capital, maintenance, and lack of agility. Alternatively, the Cloud can greatly streamline and simplify this process. Data from remote factories and locations can be pre-processed at the edge location and then be uploaded securely, processed, and then used to generate decision support intelligence that can then be shared and made available anywhere. The Cloud is driving business value by providing a common location to warehouse data, or to just clean it before integrating it with enterprise systems. And if your operating systems are also operating on the cloud, this intelligence can be readily embedded with those systems, providing real-time analytics and direction that can respond very quickly to unexpected changes.
2. Increasing Operational Resilience
The COVID lockdowns showed us just how quickly everything can change – during just three months of lockdown, a decade's worth of e-commerce growth took shape. Is your enterprise prepared for market environments that can change overnight and without warning?
Cloud-enabled, real-time monitoring and reporting lets decision-makers keep pace with daily business challenges across their enterprise and value chain to anywhere in the world. As problems emerge, manufacturers can now act quickly based on real-time data to implement change with greater precision and efficiency. And these actions can be done regardless of where decision-makers are located or where computing platforms and software applications have been installed. The Cloud is driving business value by making it possible to implement a flexible, global system with far fewer dedicated resources, time, and cost thereby breaking down the barriers for smaller organizations to consider far more robust operating models than was previously possible two years ago.
3. Improving Collaboration Across Teams
It's common in any business to experience communication challenges between teams working on the same project. This could be because they are in different parts of the world, their information systems are siloed, or too many touchpoints exist to manage with traditional processes. Whatever the cause, the Cloud can improve the situation.
For one, it can bring departments into the same virtual space, breaking down the silos and enhancing communication regardless of geography. Take the common issue of signoffs, which can be a problem in complex manufacturing industries. Many manufacturers still use paper or an electronic chain of emails. Either way, it can take days to get the proper signatures. But with collaboration software running on the Cloud, everyone can review the project and add their signatures. That's just one, small example in an industry where collaboration is needed for almost everything that happens.
4. Extending Connection to Customers and Partners
Nearly every industry has been impacted over the past couple of years by supplier issues. This disruption is not expected to end soon. More than ever, organizations need to take better control of their supply chain and establish backup plans that can be implemented in real-time, as conditions change.
Cloud connectivity can help to simplify this process by extending your business infrastructure, systems, and applications beyond your four walls. This way you can connect and communicate on the same level via a common "ground" with partners and suppliers as you do within your own organization. Many see significant advances in this way with the Cloud being a key enabler to providing industry-focused marketplaces for digital exchange. This transformation is emerging whereby enterprises are becoming more fluid vs. fixed with their data and systems, using this global digital ecosystem to find expertise and assemble teams as needed, both within and outside the actual enterprise.
5. Driving Innovation and Creating New Revenue Streams
Product innovation is central to profit and growth. A McKinsey survey concluded that 25% of total revenue and profits across industries comes from the launch of new products. Cloud-based systems can help drive successful launches in several ways. The Cloud can enhance collaboration among all teams throughout the design and development process. It can enable a better capture of lifecycle product data from anywhere, and design and process engineers can use this data to continuously improve on new products. And, as you extend your enterprise's digital reach and integration to include customers, you gain valuable insights into customer needs, consumption patterns, and new market trends.
With the global, real-time reach of the Cloud, manufacturers can even create entirely new revenue streams. In auto manufacturing, for example, the Cloud has become a new outlet to sell more products to their customers, driving revenue in ways that were not possible until now. Ford's recent partnership with Google cloud services is a good example of this.
Cloud Adoption is Worth the Investment
Migration to the cloud is not without challenges. A McKinsey report notes that it requires software engineering, operating-process improvement, and business innovation. Along with this transition comes a need for strict data governance and security measures throughout the enterprise – today more than ever.
Nevertheless, the business value to be gained through the use of the cloud is well worth it. McKinsey estimates that "cloud-enabled operations can unlock more than $1 trillion in shareholder value for industrial companies—half from revenue growth and half from margin expansion."
Like all things related to digital transformation, migrating to the cloud is a journey, not a destination. It is about optimizing how your organization operates, and how it interacts with the rest of the world. This applies to how manufacturing operations are planned and executed. Today's consumers with smartphones and other smart devices are already fully plugged into the cloud, whether they know it or not. Over the next couple years, manufacturers will have no choice but to do so as well.
The content & opinions in this article are the author's and do not necessarily represent the views of ManufacturingTomorrow
---
Comments (0)
This post does not have any comments. Be the first to leave a comment below.
---
Post A Comment
You must be logged in before you can post a comment. Login now.
Featured Product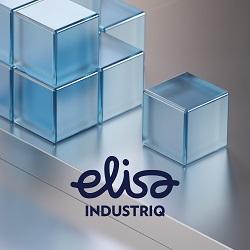 Elisa IndustrIQ's Supply Chain Management (SCM) solution is designed to enhance productivity, efficiency, and effectiveness throughout the entire supply chain. This advanced solution focuses on improving flexibility and responsiveness in both planning and operation execution, crucial for adapting to rapidly evolving markets. Our solution facilitates business growth by offering end-to-end visibility, essential for efficiently managing and streamlining supply chains. Key features include AI-powered demand forecasting, automated quoting and purchasing, intelligent replanning capabilities, structured collaboration tools, and direct supplier integration. These features can be tailored to align with your business and financial objectives, adding a strategic dimension to sales and operations planning and execution. The solution is designed to meet the manufacturing industry's needs for speed, resilience, and efficiency, primarily through innovative approaches to reduce business friction.