As companies continue to shift and expand workloads in a distributed and hybrid digital infrastructure, data center operations have a critical role in securing the agility and continuity to keep the business relevant in the digital world.
Managing the Digital Infrastructure in Today's Hybrid IT Environment
Q&A with Victor Medina, Senior Product Manager | Panduit
How is the transformation of data centers in recent years impacting the way companies manage their IT infrastructure?
A lot has happened the past 10, 15 years. We went through consolidating data centers, where all infrastructure was basically located in an enterprise data center with an optional disaster recovery site normally in a colocation provider, to moving applications to the cloud, and most recently adding multiple and distributed edge sites that could be as small as an open rack in a retail store, for example. In the meantime, equipment has become more intelligent and connected. We can see that clearly in manufacturing where the increased numbers of IIoT devices means more analytics, which requires more processing power. This can represent a real challenge for IT and Facilities managers if they don't have the right solution to effectively and efficiently handle multiple and different environments that have a variety of devices providing a lot of raw data.
What is Panduit role in this scenario?
Panduit has a long history in the global data center space providing solutions such as copper and fiber optic systems, wire routing and management, racks, cabinets, enclosures, and containments, as well as its SmartZone™ Intelligent Infrastructure Solutions, which provide seamless flexibility to meet the growing demand of the hybrid IT. As part of this portfolio, we recently launched SmartZone™ Cloud Software, which is our next generation DCIM, that leverages more than a decade of Panduit's experience with data center infrastructure management solution and that enables the infrastructure & operations (I&O) team to manage this evolving digital infrastructure that now seats in a hybrid environment.
What are the biggest challenges that I&O have to manage the digital infrastructure?
IT is critical to enable the digital business success. They need to ensure that the business is always available when needed, it has to deliver new and innovate offerings faster than the competition, it can perfectly react based on demand without compromising the experience, all of that while reducing costs and keeping the entire customer journey secure. With that in mind, I&O teams are always looking for ways to avoid any type of outages, reduce energy costs, optimize capacity resources, plan efficiently for future growth, and meet energy and security policies and regulations.
How is security being handled today in this hybrid environment?
The two changes mentioned before, the increased number of 1. remote sites and 2. intelligent devices, put more weight on cyber security teams. The security in the past was basically internal to your private network, controlling external access to the internet with a firewall. Today you have to interconnect your on-premise data center with colo and cloud providers and multiple edge sites that can be distributed across cities, countries or globally. When your data is seating in such a variety of locations, compliance with data protection and data residency regulations become a must. So, the application adopted by a company has to ensure security through different techniques, such as encryption, authentication, access control levels to name a few, to protect the data not only in transit but also at rest, and that means securing both the application and its underlying infrastructure.
Large manufacturers are becoming more aware of maintaining a strong ESG (Environmental, Social, and Governance). How does a proper IT Infrastructure play into this?
To start, any strategy has to be aligned with the company's ESG initiatives. Panduit for example, is committed to a sustainable and connected world through four ESG pillars: environmental stewardship, diversity and inclusion, community support, and ethics and compliance. Now, when we are talking about IT infrastructure and the role it can play, we have to look at sustainability. This is definitely a hot topic for a data center environment but as factories become smarter, you have to pay more attention to energy consumption that is not only related to servers but also power and cooling systems. DCIM software like SmartZone Cloud can effectively help to reduce energy. Some examples would be by providing metrics such as energy efficiency, power density and server utilization and also by keeping track of hardware life cycle with the objective of replacing older devices with newer, higher efficient ones.
What recommendation would you give to companies looking for this type of solution?
I believe the first thing they need to have, is a clear understanding of their use cases. That means, not only looking for what they need from the application itself but understanding how and when it will interact with other tools as part of the overall processes the companies have. This will be a key factor to a successful deployment and will ensure the right stakeholders are onboard.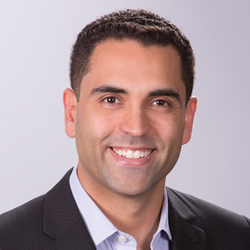 About Victor Medina
Victor Medina has been in the data center industry for more than 20 years, working on both facilities and IT sides, in different roles between technical and business centric. Victor has always been intrigued on how new technologies can positively impact solutions delivered to companies around the world, which is one of the main reasons why he loves working with products. At Panduit, he is a Senior Product Manager responsible for the global software portfolio within the data center business unit.
The content & opinions in this article are the author's and do not necessarily represent the views of ManufacturingTomorrow
---
Comments (0)
This post does not have any comments. Be the first to leave a comment below.
---
Post A Comment
You must be logged in before you can post a comment. Login now.
Featured Product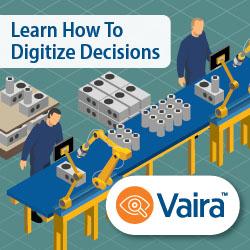 Vaira™ helps manufacturers digitize, automate, and upgrade error-prone manual processes and decisions to boost productivity and increase profits by helping humans make decisions consistent, reliable, and traceable. The camera-based solution is powered by a scalable suite of shop floor-ready apps built on proven machine vision and AI expertise for frontline manufacturing operations, with two-way integration to resource planning tools to help drive continuous analysis, insight, and improvements. Start digitizing immediately, streamlining processes customized to your unique requirements and reduce errors that lead to costs, delays, and quality concerns.