Introducing simple and effective technologies in the right ways can enable manufacturers to get more from their existing operations while also attracting and retaining talent for the long term.
2022 Top Article - Protect Your Factory Floor Against the Next Global Emergency with IoT
Lauren Dunford | Guidewheel
The world will never be without risk. Even before COVID-19, extreme weather events— from unexpected blizzards to hurricanes and wildfires—threatened operations, supply chains and logistics around the world. Last year alone, twenty weather and climate disasters in the U.S. each cost $1 billion or more.
Right now, the risk that is top of mind for many manufacturers is the labor shortage. In addition to job openings that remain near record highs, the manufacturing skills gap in the U.S. could result in 2.1 million unfilled manufacturing jobs by 2030, according to a new study by Deloitte and The Manufacturing Institute.
To stay resilient against these and other unpredictable risks, many manufacturers are rethinking their factory floor operations and how they leverage technology. In particular, introducing simple and effective technologies in the right ways can enable manufacturers to get more from their existing operations while also attracting and retaining talent for the long term.
IIoT to the factory floor
Internet of Things (IoT) technology, specifically labeled the Industrial Internet of Things (IIoT) within industrial settings, has been rapidly expanding within manufacturing to increase performance and safety. Now, IIoT technology is helping mitigate all types of risk on factory floors.
Broadly defined, the IIoT encompasses sensors and devices that collect data, then share that data via a network to a cloud-based solution for collaboration and analysis. Juniper Research predicts that the number of IoT connections will reach 83 billion by 2024, up from 35 billion in 2020. The industrial sector, which includes manufacturing, will be a key driver of this growth, Juniper says.
Today's IIoT technologies are simpler and more affordable than ever before, which means they can be deployed in factories of all kinds, sizes, and ages. Already, IIoT devices on factory floors are being deployed to:
Provide real-time, factory-wide visibility and notifications. Every machine on a factory floor can be a conduit for an IIoT implementation that is easy and inexpensive to install. For example, when sensors are clipped around the main power draw of a machine they can detect when a machine starts drawing excess power and needs maintenance. Similarly, those same sensors can provide real-time visibility into how a machine is running, when it is not, and for how long. With this data, the full factory team can align around a real-time heartbeat of the factory floor and respond immediately to make adjustments in case of an emergency. This FactoryOps approach quickly enables teams to get the visibility they need to prevent and fix problems faster, reducing lost production time and increasing throughput. In the same way, other IIoT sensors embedded into machinery and equipment can collect additional real-time metrics on operational conditions for additional analysis and troubleshooting.

Prevent and swiftly address downtime. With a real-time beat on factory floor conditions and operations—and software that notifies the team via text or email if a machine is operating abnormally—managers can react faster to problems, adjust production schedules in real-time, and prevent loss of valuable production time. Also, many IIoT technologies include machine learning capabilities so the technology grows smarter the longer the sensors are installed. The associated software can then start forecasting maintenance schedules, providing reports on when problems occur and how often, and recommend preventive measures to reduce downtime. For example, one plastics manufacturer used sensors on power cords to monitor extruders and molding machines. The firm achieved 37% to 62% reductions in idle time on key machines and increased facility run time by 18%. Overall Equipment Effectiveness (OEE), a key measure of factory efficiency, improved by 41% in six months.

Free workers for higher-level tasks. Before IIoT, real-time visibility of floor operations was limited to only employees on the floor, often physically monitoring operations—and it was impossible for leadership to have visibility into all locations, at all times. It is impossible for humans to ever be able to monitor as many machines or parts of machines, as IIoT sensors can. By leveraging sensors to play a supporting role through monitoring equipment and production conditions, employees can focus more of their time on higher-value workflows not related to tracking machine activity. That's a win-win—both for employees seeking fulfilling work and higher-level skills—and for plant operators facing labor shortages.

Enable effective remote work. Especially during extreme weather events or other global challenges, the ability to enable effective remote work increases as a company's resilience. In manufacturing, remote work can be challenging to get right. In April of 2020, 41% of manufacturing employees were able to work remotely, according to the U.S. Bureau of Labor Statistics, compared to 81% of financial services workers. But during hurricanes and ice storms that make travel impossible, or pandemic-caused school shutdowns keeping parents home, some teammates might not be able to get to factories for hours or days at a time. IIoT can play an important role through factory floor data flowing from machine to cloud, accessible via many devices, including mobile ones. With visibility into key metrics in real-time, manufacturing talent can be much more efficient working remotely than without that visibility. Additionally, many teams are finding that visibility can support key managers and talent in supporting multiple plants at once. For example, with an always-on source of truth in a cloud-based FactoryOps solution, the previously mentioned plastic manufacturer was able to have one production manager run two plants in two different regions six to 10 hours apart. The flexibility of working remotely that manufacturers can offer thanks to IIoT FactoryOps solutions can help maintain a talented workforce. With machine and operator data collected, contextualized and shared in real-time, managers can get insights on production no matter their location during emergencies and beyond.
A FactoryOps wake-up call
As noted by McKinsey, COVID-19 was an "inflection point" for Industry 4.0, which encompasses the deployment of IoT technologies. Companies that had deployed digital technologies before COVID were better able to respond to the crisis, McKinsey noted. For those who hadn't started, COVID-19 proved to be a "wake-up call." It is also a wake-up call that a FactoryOps approach can answer.
In an environment of increasing pressure and uncertainty, every manufacturer needs to get more out of the equipment they have. Now, FactoryOps means that any factory, of any size, can access the tools needed to make those improvements and stay resilient to emergencies.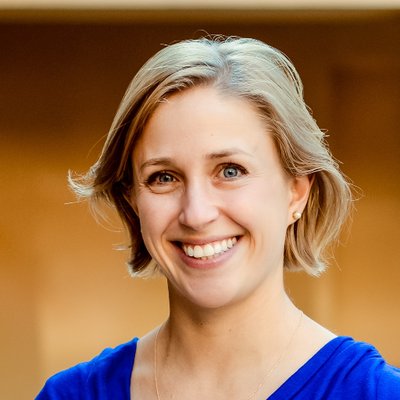 About Lauren Dunford
Lauren Dunford is the co-founder and CEO of Guidewheel, an industry-leading IIoT company that delivers a plug-and-play FactoryOps solution to any factory looking to digitalize their factory floor. Before co-founding Guidewheel, Lauren completed her BA and MBA at Stanford and then went on to manage a team of data collectors as a Fulbright Scholar studying supply chain efficiency. Now, with years of industry experience under her belt, she is on a mission to empower all the world's factories to reach sustainable peak performance.
The content & opinions in this article are the author's and do not necessarily represent the views of ManufacturingTomorrow
---
Comments (0)
This post does not have any comments. Be the first to leave a comment below.
---
Post A Comment
You must be logged in before you can post a comment. Login now.
Featured Product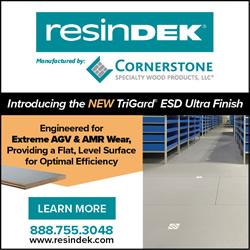 To maximize the productivity of an autonomous mobile robot (AMR) or automatic guided vehicle (AGV) deployment, it's critical to create the optimal environment that allows the vehicles to perform at their peak. For that reason, Cornerstone Specialty Wood Products, LLC® (www.resindek.com) created the TriGard® ESD Ultra finish for its ResinDek® engineered flooring panels. The TriGard ESD Ultra finish is ideal for high-traffic robotic applications characterized by highly repetitive movement patterns and defined travel paths.