Servitization is a business model, wherein manufacturers, i.e product-focused businesses aim to become a solution-based business. The goal of this transition is to create new revenue streams as well as to strengthen customer relationships.
Servitization in Manufacturing: How to Stay on the Top
Bhupendra Choudhary, Business Head | FieldCircle
In 1980, the concept of servitization was popularized as a way for manufacturers to differentiate themselves from the market competition and become more relevant to the customer's ongoing needs. Servitization is discussed mainly concerning manufacturing companies, but it can be applied to any product-based business.
How Servitization Works:
Servitization is an approach that is different from the traditional approach, where a business sells a product to customers and perhaps never deals with them again, until and unless the customer decides to again buy the same product from the same company. In this traditional approach, the business's relation to the customers is one-time, so even the opportunity to generate revenue from one particular customer for one particular product is also one time. Because of this approach, businesses suffer a lot during recession times when the selling of products goes down.
Servitization aims to make business-customer relationships persistent so that recurring revenue streams can be built, and even customers can be helped to achieve the desired outcome from the product on an ongoing basis.
So, servitization can be perceived as a "product as a service" business model, where the company technically sells a product (a machine or asset), but in reality, it is selling the results that can be realized from the sold product by using the services that are sold along. So servitization is all about offering services that complement the business's existing products.
How Can a Manufacturer Company Embrace Servitization?
For a successful "product as service" business model, a manufacturing company needs to create services that complement its products; services that will allow the customers to better extract the desired outcome from those products. A manufacturer can offer services at three levels:
Spare parts: it can sell replacement components for its main product line
Reactive services: It can offer 'as needed' services that complement the existing products such as repair and maintenance; training and support; reconditioning or complete replacement.
Ongoing services: This category will include solutions like maintenance contracts, support agreements, condition monitoring, etc. This works similar to "software as a service" models, where instead of the "buy once pay once", customers are asked to pay a regular fee to have continual access to the products/services offered.
Servitization in manufacturing allows businesses to improve their performance and resilience in the increasingly complex and competitive world. By adding services to their business line, while ensuring timely delivery of services through proper scheduling and field service dispatch, manufacturers can experience growth in revenue & profitability, financial stability, and stronger customer relationships.
Servitization: How to Stay on the Top
Focus on 'pay as you use' model: Take the inspiration from Rolls Royce. The company has incorporated the "Power by the Hour" program inspired by Bristol Siddeley. Instead of buying the engine, customers paid a set fee to purchase the power( the value) that the engine provides. The benefit for the customer is that they don't have to care about capital money, and they pay as they use.
Build solutions, and make the product a means to render those solutions: Take inspiration from Xerox, it started by selling products like photocopiers and photocopy paper. But now, it is a complete service-based business, as its main offerings are photocopying, printing, and scanning solutions. The company has even started to offer document production and management solutions.
Add support: For the existing customers who are already owing the products, start offering real-time support. Build a customer support portal, use AI to have a chatbot, and provide your customers a 24 by 7 available support platform, where they can find answers to their problems on a real-time basis. Customers always value having access to expert information, and on the other hand, business gets better insight into customers, and this helps them in refining their service offerings.
Offer proactive or predictive maintenance using deep-tech like IoT and Automation: Repair and maintenance service is the most common and basic servitization model adopted by the manufacturers, but mostly they offer reactive maintenance services, which is a fix and break approach. This approach fixes a machine once it is broken, thus it is not effective in avoiding the downtime altogether, it just shortens the downtime duration.
Faulty products or machine downtime bothers businesses big time, leading to heavy losses. Thus, there lies a huge scope for manufacturers to build solutions that can address such pain areas of customers. Predictive or proactive maintenance has the efficiency to avoid machine downtime completely. IoT (Internet of Things) and Automation technology facilitates remote and automatic monitoring of the performance of machines or parts, makes a data-based predictive analysis of possible downtime, and thus enable the manufacturers to offer proactive maintenance in an attempt to avoid downtime completely.
Maintenance operations can be effectively managed by integrated CMMS and inspection management software to get proper visibility into scheduling and dispatch processes. Most times, such software solutions are backed by features such as route planning and tracking, customer management, and reporting and analytics.
The final words
As you transit your focus from product to services, the entire business culture changes. Manufacturing is an in-house process, while servitization means going out in the field and serving the customers directly. So, many aspects need to be considered and rightly put in place before you could actually embrace servitization.
To make servitization work for your business, you certainly need to overcome some risks, but for any manufacturing operation, it is an idea worth considering, focusing on the business benefits in terms of growth, profitability, and resilience.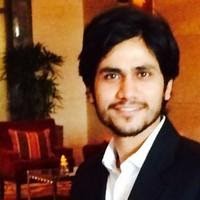 About Bhupendra Choudhary
Bhupendra Choudhary is the part-time writer at UK Assign your writer and the Business Head of FieldCircle, a field service management software company. He helps businesses streamline their operations, improve transparency and operate at high efficiency to maximize productivity.
The content & opinions in this article are the author's and do not necessarily represent the views of ManufacturingTomorrow
---
Comments (0)
This post does not have any comments. Be the first to leave a comment below.
---
Post A Comment
You must be logged in before you can post a comment. Login now.
Featured Product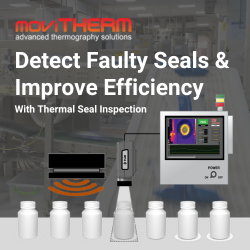 MoviTHERM's Thermal Seal Inspection (TSI) solution provides precise and reliable detection of defects in a variety of packaging types, including pouches, bags, blister packs, bottle caps, and more. By detecting defects in your packages, the TSI solution helps increase efficiency in your production line and ensures top-quality packaging is delivered to your customers every time. With state-of-the-art technology and an experienced team, MoviTHERM is dedicated to delivering accurate inspection solutions and peace of mind to its clients. Contact MoviTHERM today to learn more about their thermal seal inspection solution.