Leaders must have the planning, stakeholder analysis, coordination, and facilitation skills to guide a diverse group of stakeholders through a problem. This often requires a series of meetings with diverse stakeholders.
The One Thing Manufacturers Need to Change to Make Meetings Meaningful in 2021
Q&A with Chris Williams, Director of Business Operations | Interaction Associates
In this interview, Chris Williams, Director of Business Operations for Interaction Associates, provides insights on how manufacturers can unlock improvements in communication and collaboration, specifically by improving how meetings are run. Interaction Associates is a pioneer in group process dynamics has more than 50 years' experience helping organization's people work, lead, and meet better together.
What is meant by digital collaboration in the changing manufacturing landscape?
As outlined in a McKinsey & Company report, there are four main themes affecting the manufacturing space: regionalization, data proliferation, an aging workforce, and the impact of COVID-19 on staffing. Each of these themes makes it imperative for manufacturers to have a strategy for sharing learnings across geographies, codify and transfer core knowledge to a next generation of leaders, and finds ways to connect with internal and external customer using digital tools. The rise of digital collaboration alters the way core business process (e.g. inventory, root-cause analysis) can be performed to troubleshoot equipment failures and share information in real-time. Manufacturers can leverage digital collaboration tools and skills to help ensure next generation leaders are equipped with the knowledge and experiences to effectively take on increased responsibilities. While digital collaboration is often rooted in technology itself, we know that technology itself doesn't solve all problems. There is a human collaboration component that needed as well.
Are there specific communication and collaboration skills that you'd recommend manufactures prioritize?
Absolutely. While automation and specific digital collaboration tools such as video conferencing and centralized databases can help connectivity and access to information, there is a very real skills component in people that's often missing or underinvested. Collaborative problem-solving and effective communication can drastically improve by focusing on improving the container in which group conversations occur, namely in-person or online meeting skills. Our 2020 research outlines that 93% of company meetings with clear meeting agendas met their objectives when a clear meeting agenda was developed. Conversely, ad hoc commitments often failed to achieve meaningful results.
Leaders must have the planning, stakeholder analysis, coordination, and facilitation skills to guide a diverse group of stakeholders through a problem. This often requires a series of meetings with diverse stakeholders. They must be skilled at accessing and organizing vital information and find ways to engage next generation leaders.
What are some practical steps manufactures can take to prepare for a remote or hybrid workforce?
First, realize the remote or hybrid workforce is here to stay. IDC predicts that in 2021, 33% of operations employees will be part of this group; this is likely to grow as technological advancements and digital tools allow for greater connectivity at a distance. Providing a flexible work arrangement is key for employee well-being and retention. Many roles are well-suited for such arrangement. Because many more employees will have the option of working remotely at a distance, focus on developing employee knowledge and skills in areas such as: decision-making, conflict management, motivating others, priority setting, process management, and facilitation.
Is there a silver bullet to improve company meetings?
That's hard to say. But, if I had to outline a single tool that would get the most powerful results, I'd recommend having every employee in your company learn and practice the concept of "Desired Outcomes". This is a method taught by Interaction Associates on framing a meeting around the meeting outcomes versus meeting activities, which is usually the default approach. For example, instead of going into a meeting to "discuss the operating budget", transform this into: "an agreement on how we reduce our operating expenses by 5%" or "a prioritized list of investments our site will make in the next 12 months". I'm always amazed by the power of this tool and the value highlighted by so many people, "I wish I learned this in my career 20 years ago!"
Finally, how will collaboration shift in the coming years?
That's a great question. Collaboration – or the art of working together – has been around since the dawn of man. It will only be more imperative in the future as work gets more complex and interconnected. Effective collaboration in the new era requires each company have certain competencies and investments in three key areas: people, process, and technology. Technology is often the first and most logical place for investment to move data and provide for greater access to information. However, any technology platform used is only as good as the processes and people in which the company employs. Because technology is constantly evolving and improving, to be successful, our processes and people must evolve as well.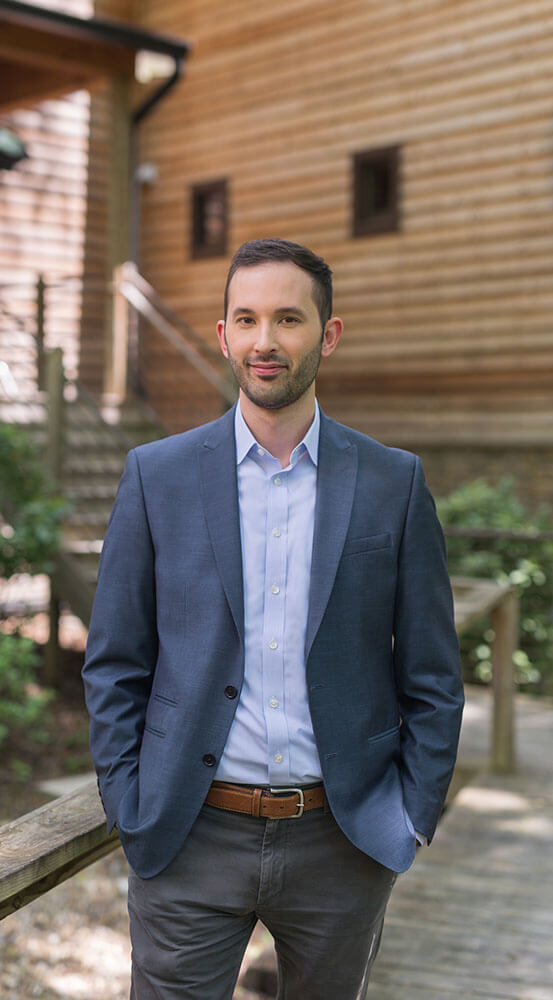 About Chris Williams
Chris Williams serves as the Director of Business Operations for Interaction Associates, a pioneer in creative problem-solving, collaborative leadership, and group facilitation serving global manufacturers. Interaction Associates is best known for introducing the concept and practice of group facilitation to the business world in the early 1970's. For over 50 years, IA has provided thousands of leaders and teams with practical, simple, and effective programs, tools, and techniques for leading, meeting, and working better across functions, viewpoints, and geographies.
The content & opinions in this article are the author's and do not necessarily represent the views of ManufacturingTomorrow
---
Comments (0)
This post does not have any comments. Be the first to leave a comment below.
---
Post A Comment
You must be logged in before you can post a comment. Login now.
Featured Product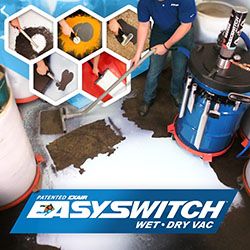 Super Air Wipe provides a uniform 360° airstream that is ideal for blowoff, drying, cleaning & cooling of pipe, cable, extruded shapes, hose, wire and more. The split design offers easy clamping around the surface of the material moving through it. https://exair.co/184_525