For engineer-to-order manufacturers, the key to ensuring better outcomes for their customers is setting up every project for success right from the very beginning. Starting with an RFP, the preliminary work to create a proposal can be challenging.
How Project Modeling Allows You to Build Accurate ETO Proposals in Minutes
Matt Mong, Vice President, Communications | ADEACA Corp.
For engineer-to-order manufacturers, the key to ensuring better outcomes for their customers is setting up every project for success right from the very beginning. Starting with an RFP, the preliminary work to create a proposal can be challenging. To deliver a proposal that is not only cost effective, but also meets the customer's expectations, requires collaboration between many departments including sales, engineering, estimating, design and production.
Since every product ETO and contract manufacturers deliver is tailored to meet their client's specifications, it can be difficult to produce cost estimates, project schedules, and financial estimates fast and accurately. Oftentimes, salespeople and project managers spend countless hours and resources creating project proposals based on mere guesses, rather than ensuring accuracy through models that encapsulate best practices.
For the first time ever, there's a way to improve the process of project inception that will increase speed and agility, all while enhancing project governance, a standardized approach to the management of processes and data.
Project Modeling is a game-changer for ETOs. Similar to a product configurator, a Project Modeler is a project configurator. Adeaca invented Project Modeling as an extension of its Project Business Automation (PBA) platform. It's a new way to think of CPQ Software for Manufacturing and has the potential to revolutionize how projects are built for ETO manufacturers.
Why ETO Manufacturing Companies Need Project Modeling
The fact is, project success starts with sales. That said, it's critical to create optimal project schedules and financial estimates from the outset.
Project Modeling is an entirely new approach to the sales and initiation phase of a project. Now ETO manufacturers can develop more accurate plans in less time, accelerate the sales process, and ultimately, drive better outcomes for their customers.
The Project Modeler is like a product configurator in the sense that it builds the components (i.e. the tasks and costs) of a project from a predefined set of models. Project Modeling creates a streamlined planning and estimating process that enables ETO manufacturing companies to scale and automate best practices from project sales through execution.
Any type of project can be modeled. Even though ETO manufacturers produce one-of-a-kind products for their customers, there's always some level of repeatability in their project process. These repeatable steps are what Project Modeling standardizes and automates.
Configure a Complex ETO Project in Minutes
The traditional route of building a project can take hours or even days. The project manager has to construct and edit each task, and gather information from various stakeholders to build the project plan and cost estimates. This is a very tedious and time-consuming task.
The Project Modeler allows users to configure an entire project in minutes through predefined components and rules. This means anyone from a salesperson to a project manager to an engineer can build an accurate project plan and estimate in just a few clicks.
Reduce Human Error
As opposed to operating on guesswork, by encapsulating and scaling best practices across the company and from the beginning of the sales cycle, you can reduce human error. Salespeople utilizing the Project Modeler to build quotes and proposals can create the optimal plan right from the start. And since the plans presented in the sales proposals are based on accurate models representing the best practices, the transition from sales to execution is seamless.
Keeping in mind the possible tweaks and changes ETO manufacturers have to account for when building a specific product to meet their customer's demands, Project Modeling reduces errors as the project progresses, and is flexible enough to make any changes if necessary.
Immediately Generate the Right Numbers
Project Modeling helps teams generate the right numbers as soon as they engage with prospects. They are not guesses, but rather accurate representations of the project that will be performed. A sales team can expect to reduce or eliminate poor project plans, accelerate response times, and increase sales capacity.
Set Yourself Up for Success and Eliminate the Potential for Issues Down the Road
Oftentimes, project sales teams promise costs or schedules they think are reasonable at the time, only to find out these expectations cannot be met by the execution team. Eliminate this confusion by using Project Models that represent accurate project work. Now ETO manufacturers can promise customers reasonable prices and schedules that operations can adhere to.
Run Like a Well-Oiled Machine
ETO companies can improve collaboration by using standardized Project Models. Since each project utilizes standard components and processes, everyone involved including project managers, planners and controllers are familiar with how all projects work across the company. This allows them to move from one project to another seamlessly.
Better Project Plans = Better Outcomes
Let's face it, faster doesn't mean better. But when you can ensure speed, accuracy and a repeatable process by everyone, it's a win-win situation all around. Project modeling allows you to create a streamlined and controlled planning and estimating process from the very beginning. Set your ETO company up for success by adopting a solution to develop more accurate plans in less time and accelerate the sales process.

About Matt Mong
Prior to joining ADEACA, Matt forged a track record of building and leading effective marketing efforts at other tech companies, including firms where he helped increase value and position companies for a successful exit. He builds and organizes ADEACA's marketing efforts, shaping the programs and messaging from scratch.
The content & opinions in this article are the author's and do not necessarily represent the views of ManufacturingTomorrow
---
Comments (0)
This post does not have any comments. Be the first to leave a comment below.
---
Post A Comment
You must be logged in before you can post a comment. Login now.
Featured Product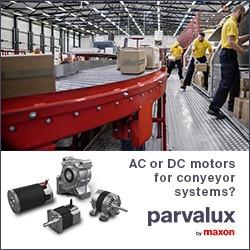 This GB56 right-angled, coupling driven gearbox from Parvalux packs a powerful punch in a small package. A width of 39mm and an output torque of 50 Nm in short-term operation. Ideal for applications where space is at a premium.