Getting everything you can out of your technology and processes has never been more critical. In supply chain management and logistics, there is a new way to streamline your operations.
IoT Aiding Supply Chain Improvements
Josh Miramant, CEO and Founder | Blue Orange Digital
Can You Save Millions In Supply Chain Costs With The Internet of Things?
Getting everything you can out of your technology and processes has never been more critical. In supply chain management and logistics, there is a new way to streamline your operations. It's easy because you don't need to purchase any new hardware. You just need a new perspective on the data you already have.
Do You Need Special Hardware For Internet of Things Supply Chain Optimization?
Hardware manufacturers will tell you that you need to buy additional hardware to leverage the Internet of Things (IoT). Indeed, specialized hardware brings more value and options to the table. It isn't required, though. If you have mobile devices like smartphones and GPS, you have everything you need to achieve supply chain improvements in terms of hardware. The next step is to look at those resources with a new perspective.
Get Your IoT Project Started With Four Powerful Data Questions
To illustrate the power of using what you already have, let's look at fleet logistics. You may have ten, twenty or a hundred vehicles in your fleet. There's no need for more equipment. Your company is already collecting plenty of useful data. You simply need the perspective to analyze it. Get started by using these strategic questions.
1) What assets and devices do you already have in place to collect data?
Your company probably already has smartphones in the hands of your employees. You might also have GPS devices installed on your vehicles.
2) What are your operational bottlenecks?
Identify the most costly restraints in your business. For example, a delivery company could face high costs by having drivers take inefficient routes. Inadequate monitoring of cargo could lead to waste in the form of perishable deliveries (e.g., food and pharmaceuticals).
3) Does your organization already have smartphones and GPS devices in place?
Ideally, you will have apps in place to collect data. However, if you lack this capability right now, you can work with a data management partner like Blue Orange to develop this capability.
4) What data are you already collecting about your business?
You might be collecting valuable data and hiding it away in spreadsheets and databases. With the right data management processes, you can pull cost and time-saving ideas from the data you already have.
Implementing Data-Driven Supply Chain Improvement Without Special Hardware
When you first start, you may have limited resources to improve your supply chain. Fortunately, you can achieve some wins using assets you already have. You don't always need to purchase and install specialized hardware. Courier companies like UPS have shown the way. As CNN reported:
UPS, which makes 18 million deliveries a day in the US, says that Orion analyzes 250 million address points a day and performs 30,000 route optimizations per minute. This saves the company $300 to $400 million annually in fuel, wages, and vehicle running costs: "Our basic routines were already good, and allowed us to save about 85 million miles a year. When we put Orion on top of those, it shaved off an extra 100 million miles, and the savings got up to 185 million miles a year."
If you have a smaller fleet with fewer routes, the dollar savings you can expect from route optimization will be lower. However, you can keep earning those savings year after year, so remember to keep the long term view for these projects.
Next-Generation IoT Supply Chain Improvements
At a certain point, you will exhaust the improvements you can make with your current hardware. In those situations, you may need to install some specialized equipment into your supply chain. To illustrate what's possible, consider these two use cases.
1) Track individual items through your supply chain
Imagine you are tracking a shipment of medical supplies such as vaccines, drugs, and personal protective equipment. Traditional tracking methods make it difficult to track each item in a container. That's a problem because each item may have a different destination, and customers may expect detailed tracking. You can use simple solutions like printed QR codes or 5G trackers to track an individual item's location, temperature, shock, and other environmental factors to detect tampering, damage, or delays.
2) Reduce waste and supply chain losses
Shipping food is a classic supply chain problem. Customer demand for fresh food is constant, even as the seasons change. However, some food items like produce have a short shelf life. For example, a green banana purchased from a grocery store generally takes 3-4 days to ripen fully. A week after that, the item starts to go stale. Therefore, distributors have a strong incentive to get the timing right in bringing this kind of product to stores.
Wal-Mart, a retailer with a significant grocery business, has used technology to improve its banana distribution process directly. Using a new machine learning-based software program, Wal-Mart is on track to reduce $2 billion in produce waste. As indicated in an industry report, Wal-Mart "can monitor the temperature of shipping containers and the ripeness of bananas they're carrying. If necessary, [the system] can reroute the containers to a closer store, so the bananas don't arrive too ripe."
3) Use Case
A great example of IoT devices saving money and increasing efficiency come from RedLore. RedLore specializes in optimization solutions for supply chain companies. With a focus on high visibility and transparency into the supply chain through IoT sensors. RedLore has increased the quality control around environment sensitive products by utilizing their sensors in a different way.
"RedLore sensor devices are designed to be installed on the pallet or box. As the sensor is linked to the unit of transport rather than the transport container, the measurements are not interrupted during a lay-over between transport modes and full continuous monitoring from the producer's warehouse to the retailer and even into the final warehouse can take place."
-Niek Van Dierdonck
This continuous monitoring of the specific products compared to the container as a whole allows RedLore to detect changes in temperature, humidity, light exposure throughout the whole transport journey(ship to truck, truck to warehouse, warehouse to retailers). Coupled with automation to detect changes and send out alerts, RedLore's sensors can help predict problems before spoilage occurs. This decreases damaged goods and increases customer satisfaction. An example provided by CEO of RedLore Niek Van Dierdonck shows how the sensors were able to detect a change in temperature due to an inefficient arrangement of pallets inside a trailer. By rearranging the pallets to provide for a better air flow in the trailer this reduces the temperature of all the goods in the trailer.
"RedLore sensor devices process the sensor information on the device itself rather than relying on a (cloud) server to detect a problem. As a result, the device will detect anomalies also when there is no connectivity. Moreover, it will be able to predict anomalies preemptively such that the problem can be remedied before the spoilage occurs."
-Niek Van Dierdonck
Accelerating Results With A Data Management Partner
Even without new hardware, there is a lot of work involved in applying the Internet of Things (IoT) to your supply chain. You need a high level of data literacy. You need to know the right software tools to use. You need to understand the capabilities of data lakes vs. data warehouses. There's no need to go out and hire a team of data experts. After all, you want to deliver products on time. You make more deliveries on time without errors and waste by getting insights from your data. Contact Blue Orange Digital today to discuss your data options.
In conclusion, the advent of advanced technologies such as AI, ML, and analytics combined with the IoT technology has made the collection, process, and analysis of data easier and more accurate than ever. These major advancements have transformed the supply chain industry by making it more efficient, safer, and improving ROI.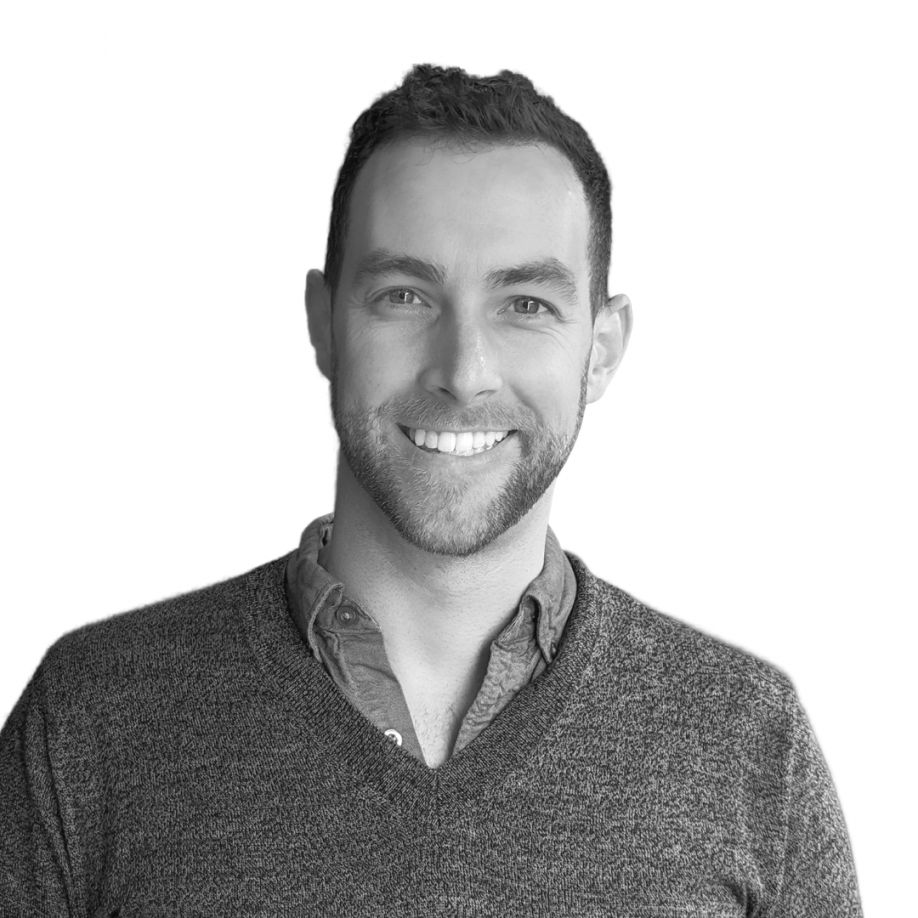 About Josh Miramant
Josh Miramant is the CEO and founder of Blue Orange Digital, a data science and machine learning agency with offices in New York City and Washington DC. Miramant is a popular speaker, futurist, and a strategic business & technology advisor to enterprise companies and startups. He is a serial entrepreneur and software engineer that has built and scaled 3 startups. He helps organizations optimize and automate their businesses, implement data-driven analytic techniques, and understand the implications of new technologies such as artificial intelligence, big data, and the Internet of Things.
The content & opinions in this article are the author's and do not necessarily represent the views of ManufacturingTomorrow
---
Comments (0)
This post does not have any comments. Be the first to leave a comment below.
---
Post A Comment
You must be logged in before you can post a comment. Login now.
Featured Product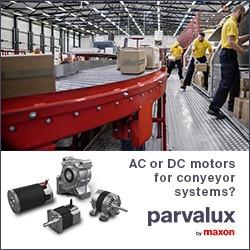 An effective, reliable and efficient drive system is essential to any material handling equipment, whether it's a motor-assisted tow truck, a barrel lifter, a robotic vehicle or a complete high-capacity parcel sorting hub; Parvalux designs and manufactures an exciting range of AC, DC brushless and brushed motors and our drives are valued for their performance and reliability.