There is very little new to witness at MODEX 2020 regarding pick-to-light or voice-picking. The same vendors in these product categories have been selling the same products for a decade or more. The good news is that pick-by-vision has arrived.
Pick-by-Vision Has Arrived
Carsten Funke, Chief Sales Officer | Picavi
There is very little new to witness at MODEX 2020 in Atlanta, March 9 - 12 regarding pick-to-light or voice-picking. The same vendors in these product categories have been selling the same products for a decade or more. The good news is that pick-by-vision has arrived.
Productivity and ROI pick-by-vision data
Customers who use smart glasses report efficiency increases up to 30%, depending on the starting situation. Improved performance means a pick-by-vision system quickly pays for itself. Hands-free picking is achieved by using smart glasses to enable continuous material flow and uninterrupted shift operations in the warehouse.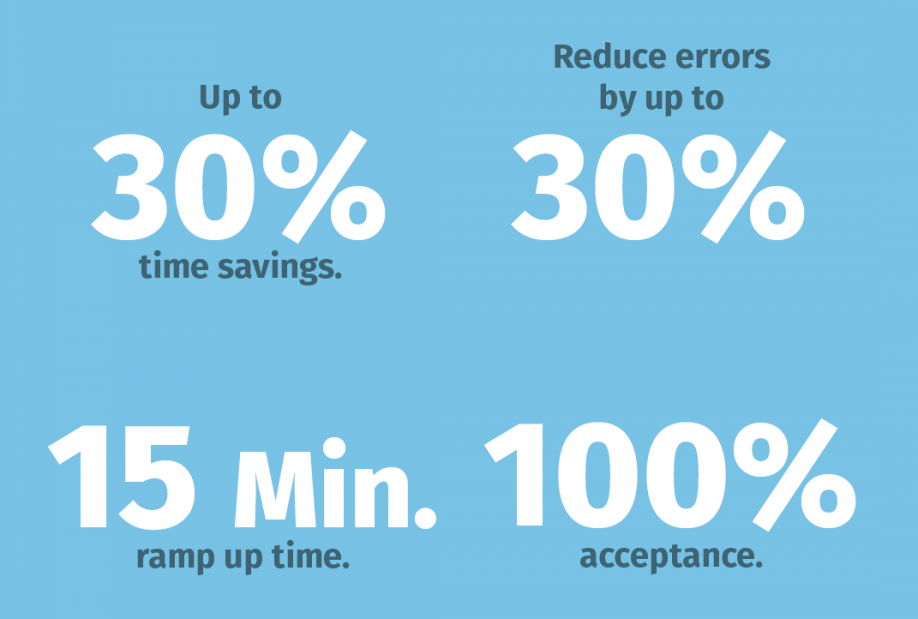 Eliminating costly mispicks
There is not a warehouse manager unaware of the costs of mispicks. Researchers discovered that a single mispick costs an average of $22. While that may not seem all that expensive, costs quickly add up to $390,000 annually for the typical business.
Perfect picks generate significantly reduced error rates, and Picavi considers smart glasses a personal assistant for fast, simple, and error-free picking.
Assisted Reality, expanding reality with context-dependent digital information, is becoming increasingly common in the logistics sector. The system keeps both hands free and provides enough battery life for at least one full shift. By guiding users visually, it offers greater flexibility and prevents fatigue.
Other savings are realized in pick-by-vision as these technologies are easy to learn. Since human beings process 80% of information visually, pick-by-vision is one of the most significant developments in intralogistics.
Pick-by-vision = 100% employee acceptance
Frequently, new technologies meet with resistance; not the case with pick-by-vision glasses which captures 100% acceptance among employees. The use of icons and images minimizes the amount of text on screen, as well as solving language barriers, since icons and images are universally understood. This solution also prevents fatigue and provides a greater degree of flexibility.
At the start of their shift, the warehouse worker logs into the system by scanning their personal barcode. Picavi then transfers the first order to the smart glasses. The smart glasses' user-friendly interface gives the picker an overview of all the important information in real-time, and also keeps their hands free to pick up the goods.
Guided by the smart glasses to the storage location, a selection of Bluetooth-Ringscanners scan all 1D and 2D barcodes. They are connected via Bluetooth to the glasses. The confirmed pick does not require anyone to handle a hand scanner or paper list. This leads to employee satisfaction, retention, and value since the company is providing effective, ergonomic, and efficient tools for success.
In order to ensure efficient order processing, Picavi works closely and consistently with ERP (Enterprise Resource Planning) and WMS (Warehouse Management Systems) vendors. Deviations are optimized in real-time and only a smooth and accurate picking process remains.
Pick-by-vision = happy customers who reorder
In an Amazon world, nothing is more important than keeping customers happy and re-ordering. Warehouse operations have been using the Picavi pick-by-vision since 2015. Smart glasses provide clarity in the warehouse, critical since warehouse work involves a lot of movement. The smart glasses do not slip, tip to one side, or set heavily on the nose. Using them is clear, simple, and intuitive.
The Picavi Cockpit features make it easy to wirelessly install smart glasses, no matter how big the project. The simple One-Scan-Setup process brings smart glasses to life, incorporating them into warehouse operations. (The Picavi Cockpit will be on full display at MODEX 2020 booth number 5485.)
Good communication is the basis for successful cooperation. Perfect integration allows for fast and reliable data transfer between the smart glasses and warehouse management.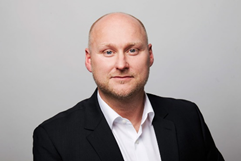 About Carsten Funke
Carsten Funke is the Chief Sales Officer for Picavi. Since early 2019, Funke took the position of CEO at the US subsidiary, Picavi U.S. Inc., the North American pick-by-vision solution.
The content & opinions in this article are the author's and do not necessarily represent the views of ManufacturingTomorrow
---
Comments (0)
This post does not have any comments. Be the first to leave a comment below.
---
Post A Comment
You must be logged in before you can post a comment. Login now.
Featured Product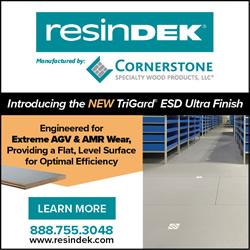 To maximize the productivity of an autonomous mobile robot (AMR) or automatic guided vehicle (AGV) deployment, it's critical to create the optimal environment that allows the vehicles to perform at their peak. For that reason, Cornerstone Specialty Wood Products, LLC® (www.resindek.com) created the TriGard® ESD Ultra finish for its ResinDek® engineered flooring panels. The TriGard ESD Ultra finish is ideal for high-traffic robotic applications characterized by highly repetitive movement patterns and defined travel paths.