"3rd Annual Internet of Manufacturing is a very important conference for the construction and support of the industrial the ecosystem. It's a great pleasure to come and compare new ideas and projects and to meet with and discover new suppliers and manufacturers."
Digital Twin Technologies, AI, & Automation
Q&A with Arnie Kravitz | Advanced Robotics for Manufacturing (ARM)
With AI, machine learning, robotics, advanced and edge analytics, now putting North American manufacturers ahead of the rest, it is important that the industry meets to understand in a peer-to-peer setting.
In the build up to Internet of Manufacturing South 2019 – taking place on the November 19-20, 2019 at Omni Dallas Hotel at Park West, TX – our team caught up with Arnie Kravitz the CTO of Advanced Robotics for Manufacturing (ARM), to discuss the key questions about Digital Twin Technologies, AI, & Automation and its benefit for manufacturers.
What are your views on Digital Twin technologies? How do you think they will affect manufacturers' operations in the future?
We are big advocates of digital twinning; a first reason is better visualization of the material flow through a line and during a process, especially the physical aspect of material and equipment handling and motion, and then to optimize the line. As issues are discovered in the material handling, the twin is a great tool to coming to a better understanding of what is causing the issue and exploring the advantages and intricacies of various solutions.

What automation technologies are you currently employing? How have they benefited your business?
We use some of our members' tool suites. They are key to the operation of our testing and prototyping facility, which is a place to shake out a robotic work cell prior to line incorporation for revenue production. We always start with the digital twin model to better understand the requirements and the kinematics of the robot and material motion. We then use it to generate a baseline of the robots operational programming (fined tuned in the physical) and to better visualize the process and investigate ways to shake out issues and streamline the process. As issues are discovered in the physical work cell, we use the twin to trouble shoot the issue and explore fixes and other solutions.

How are you deploying AI and Machine Learning in your business? How did you introduce these technologies to you team?
As an institute, we fund projects that develop the technology for robotic manufacturing operations spanning from supply chain and logistics AGVs and robots, fabrication robots of all kinds, and warehousing and delivery AGVs and Robots. Our AI and machine learning focus areas include AGV Simultaneous location and mapping (SLAM) algorithms with object ID and tracking, advisor robots for QA (defect decisions), PMO robotic aids for metrics and data collection and analysis, vision understanding, and edge-based AI for vision-based collision avoidance/path planning, and manipulator motion control /path planning (for example, applications such as putting a twist lid on a bottle are very difficult for a robot).
Why are you taking part in the 3rd Annual Internet of Manufacturing and what lessons will you gain from the event?

These conferences are very important for the construction and support of the industrial the ecosystem. It's a great pleasure to come and compare new ideas and projects and to meet with and discover new suppliers and manufacturers.
About Advanced Robotics for Manufacturing
Advanced Robotics for Manufacturing (ARM) is the nation's leading collaborative in robotics and workforce innovation. Structured as a public-private partnership, we accelerate transformative robotic technologies and education to increase U.S. global manufacturing competitiveness. Founded in January 2017 in Pittsburgh, PA by Carnegie Mellon University, and funded by the Department of Defense, ARM is a stand-alone, non-profit entity that is part of the Manufacturing USA® network.
About Arnie Kravitz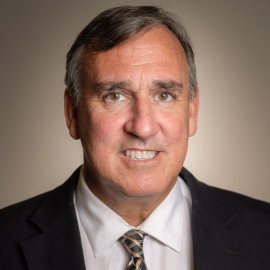 Arnie Kravitz is the CTO of Advanced Robotics for Manufacturing (ARM). In this role, Arnie drives ARM's technical vision to help the organization fulfill its mission of increasing U.S. global competitiveness by accelerating innovative technologies that make robots more accessible to U.S. manufacturers. He achieves this goal, in part, by convening experts and stakeholders from among ARM's industrial, academic, non-profit and government partners.
The content & opinions in this article are the author's and do not necessarily represent the views of ManufacturingTomorrow
---
Comments (0)
This post does not have any comments. Be the first to leave a comment below.
---
Post A Comment
You must be logged in before you can post a comment. Login now.
Featured Product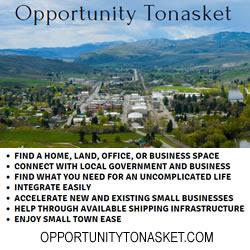 Our primary mission is to promote economic development and growth in the city of Tonasket, WA and surrounding area. This is a group of local citizens sharing a common goal. We wish to assist and promote existing businesses wishing to relocate, local businesses wishing to expand and local individuals wanting to startup a business. Preserving and enhancing the small town and rural lifestyle in a way which benefits everybody and maintains a healthy lifestyle. Opportunity Tonasket was created to be a hub for information and contacts with local city and county agencies, as well as local businesses and real estate connections. Their goal is to connect current and newly relocated individuals and businesses and "plug them in" with the best services, advice and experts in the area. Opportunity Tonasket is like a leg-up, as if one's already had a foothold in the community.