It's no longer about identifying a problem and reactively taking the appropriate corrective action. It's about pinpointing a potential problem that could occur and applying all of the available data, methods, tools and technology to prevent it from ever occurring.
The Latest Trends Impacting Quality Within Manufacturing Organizations
Anca Thompson | Sanmina Corporation
Please tell us a bit about Sanmina and your role in the advanced manufacturing industry?
Sanmina is a tier one global electronic manufacturing services (EMS) provider that makes some of the most complex electronic equipment in the world, including life-saving medical devices, mission-critical automotive assemblies, advanced communications technology, aerospace and defense products and more. Sanmina manufactures these products for some of the world's largest brands, shipping more than 230 million products and launching 3,000 new products annually from 75 manufacturing facilities around the world.
As the Senior Vice President and Chief Quality Officer at Sanmina, I lead all quality, regulatory and operational excellence activities across the company. My team is focused on supporting global operations to ensure the highest level of customer service and drive continuous improvement efforts across all levels of the organization. Over the span of my career, I've gained extensive operational and senior quality management experience in global electronics manufacturing for the telecommunications, industrial, aerospace, medical and automotive industries.
What are the latest trends impacting quality within manufacturing organizations and how have quality practices evolved to support them?
Customer expectations for improved product reliability, zero defects, zero failures, security and safety have dramatically increased across all of the markets that we serve. Timelines for delivering new products to market have also shrunk-- products that used to take a year or more to launch can now happen within months. Increased regulatory scrutiny is also a major trend impacting the automotive, medical, aerospace and telecom markets.
As a result of these developments, manufacturing organizations are switching to risk-based thinking. This approach is being taken, not only by quality engineering professionals, but also across entire organizations that support a manufacturing operation. It's no longer about identifying a problem and reactively taking the appropriate corrective action. It's about pinpointing a potential problem that could occur and applying all of the available data, methods, tools and technology to prevent it from ever occurring. This preventative approach is also fundamental to the continuous improvement of overall quality processes and is being applied across production programs worldwide.
In parallel, Industrial Internet of Things (IIOT) technology, the cloud and Industry 4.0 practices are being used by forward-thinking organizations to facilitate improvements to their quality management systems (QMS) and enable real time collaboration and communication across quality teams and sites.
Are there any industries where you're seeing an increase in demand for contract manufacturing services because of your quality expertise in particular?
We are seeing an increased need for our services across all the markets that Sanmina serves but in particular for the automotive, medical and aerospace industries. As regulatory requirements become more stringent and the number of audits has increased, manufacturing organizations are depending more heavily on contract manufacturers that can partner with them to efficiently navigate these complex environments.
Sanmina successfully operates in highly regulated industries with a very complex footprint of global certifications and registrations, including FDA and ISO13485 for medical, IATF6949 for automotive and AS9100 for aerospace. Our global QMS and quality teams represent collective knowledge gained from supporting regulated markets over the past 25-30 years, and our programs are continuously refined to reflect best practices that we learn from all of the markets that we serve. Having well-established quality resources and a global infrastructure also allows us to rapidly launch programs at new locations. Customers very much appreciate this capability, especially as time to market continues to shrink considerably.
At any given time, Sanmina is subjected to a very stringent audit program by various regulatory entities, successfully supporting more than 1,700 audits per year and an equal number of informal review events. All of this audit activity further validates to our customers that we're very good at delivering consistent results and meeting their expectations, while also meeting market requirements.
As technology innovation and changing driver behaviors disrupt the automotive industry, how have these changes impacted quality processes during automotive production?
Automotive manufacturers face a number of new challenges. Increasingly complex vehicle designs require a great deal of sophisticated hardware and software to operate as cars evolve into fully electric and autonomous vehicles. Individual car ownership is decreasing and ride-sharing activity is increasing, making product reliability, zero failure, security and safety the fundamental benchmarks for effectively operating in this market.
Zero defect performance requires very complex manufacturing processes that virtually eliminate the opportunity for failure, once the vehicle leaves the factory. This requires a robust quality management system that complies with IATF16949, the most widely-used international automotive QMS standard.
Increasingly, manufacturers must also comply with ISO26262, an international standard for the functional safety of electrical and electronic systems in production vehicles. The challenge for manufacturers is to adopt this standard, while also simultaneously complying with the IATF16949 standard and all customer-specific requirements.
To effectively address these requirements at Sanmina, we've developed an Advanced Product Quality Plan (APQP) that factors in risk analysis at every step through a phased gate process, ensuring that all production steps are performed properly. In addition, we maintain a complex footprint of global certifications and a global QMS, not only ensuring compliance to standards in the context of global accounts but also improved efficiency as new sites are added to the automotive manufacturing footprint. With our cloud-based manufacturing execution system (MES) platform, we're able to constantly optimize production processes, performing real-time data monitoring and analysis for faster in-process adjustments, closed loop analysis and root cause analysis.
What quality methods are helping medical device manufacturers ensure compliance to increasingly strict FDA regulations?
As medical device designs become more sophisticated and are being widely adopted among patients, industry regulations are now requiring that the identity of every component, manufacturing tool and operator that touches a device be tracked. The corresponding data must also be stored as part of an electronic device history record (eDHR).
We've connected our factories, equipment and worker badges to a cloud-based MES platform, creating a 'forced quality framework' that ensures compliance at every stage of production. This guarantees that a controlled sequence of operations is performed. It also requires operator validation in real time at each step to make sure they've been trained to perform a particular operation. The cloud-based MES also connects to our machine vision systems that automatically pass or fail the placement of materials at levels that are beyond the capabilities of the human eye, reducing human error. Since everything is connected in the cloud in real time, throughput and yield can be monitored, with alerts issued to personnel if key performance indicators fall below predetermined thresholds.
In the event of a medical device recall, our digital factory environment makes it easier and faster to isolate affected components because we've got full traceability from top level assembly, all the way down to component and subcomponent levels. For audits, regulatory personnel can access digital records in real time, instead of traveling to a physical warehouse and searching through paper files.
What are the top three best practices that manufacturers should prioritize as it relates to quality?
Having a very robust methodology for risk-based thinking across the organization is very critical. It's important not to take things for granted but to start from scratch and consider what could go wrong and determine actions to take that can mitigate future issues.
It's also essential to completely understand customer requirements and expectations – and even the customer's customer requirements. Don't limit yourself to industry standards because this is only part of what needs to be done.
From a technology standpoint, Industry 4.0 automation has a direct impact on product quality, so taking advantage of technology and automation that eliminates errors is crucial. Leveraging cloud connectivity to engage in real time communication and collaboration across regions and sites is also very important for maintaining global quality standards.
Are you working on any other projects that you would like to discuss here?
We are very focused on the expansion of Sanmina Quality 4.0 -- in the context of Industry 4.0. We continue to refine our cloud-based MES platform to enhance error-proofing and defect prevention capabilities. We are also adding more flexibility into the system to customize processes according to unique customer requirements.
From a training perspective, we are in the early stages of exploring the possibility of using augmented reality (AR) and virtual reality (VR) in our training platforms. This could be particularly helpful for training operators on very complex operations before they ever come into contact with real components or products.
About Anca Thompson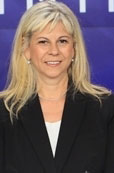 Anca has more than 20 years of operational and senior quality management experience in global electronics manufacturing for telecommunications, industrial, aerospace, medical and automotive industries. Anca is the Senior Vice President & Chief Quality Officer for Sanmina leading all quality, regulatory and operational excellence activities corporate wide, focused on supporting the global operations in delivering the highest level of service to our customers and driving continuous improvement efforts at all levels of the organization.
The content & opinions in this article are the author's and do not necessarily represent the views of ManufacturingTomorrow
---
Comments (0)
This post does not have any comments. Be the first to leave a comment below.
---
Post A Comment
You must be logged in before you can post a comment. Login now.
Featured Product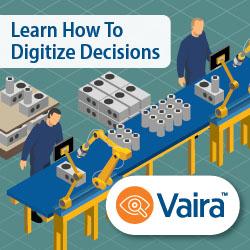 Vaira™ helps manufacturers digitize, automate, and upgrade error-prone manual processes and decisions to boost productivity and increase profits by helping humans make decisions consistent, reliable, and traceable. The camera-based solution is powered by a scalable suite of shop floor-ready apps built on proven machine vision and AI expertise for frontline manufacturing operations, with two-way integration to resource planning tools to help drive continuous analysis, insight, and improvements. Start digitizing immediately, streamlining processes customized to your unique requirements and reduce errors that lead to costs, delays, and quality concerns.