Too often, businesses start with an "intent to connect" instead of focusing on a business model. Companies that are just looking to create a connected version of a product fail to solve actual problems that are affecting the business.
Implementing An IoT Strategy
Dan Jamieson | Particle
Tell us a bit about Particle and your role in the manufacturing industry?
At Particle, we help companies solve real business challenges through real IoT solutions. We provide customers everything they need to build and manage a connected solution, integrated across the device, connectivity and cloud. In particular, we've helped many manufacturing companies across the industry (like agriculture manufacturers, equipment manufacturers, etc.) build connected solutions that open new revenue streams and cut operational costs.
What is the first step a manufacturer should take if they are looking to implement an IoT strategy?
Before starting an IoT project, you need to develop a basic understanding on how IoT can benefit your company. Too often, businesses start with an "intent to connect" instead of focusing on a business model. Companies that are just looking to create a connected version of a product fail to solve actual problems that are affecting the business.
Manufacturers should first understand the problem they want to solve. Does a factory machine break too often, affecting utilization or cause margin erosion? Are you losing business to a third party service provider to fix your equipment? Once you establish the problem, you need to make sure every product decision is driving towards solving that business problem.
At this stage, companies often misdiagnose the real business problems they are facing, and try to build a connected product to solve minor problems that don't deliver actual value. IoT initiatives only prove to be economically viable when they deliver continuous, recurring value for your business and your customers. While there are multiple ways companies can create value through IoT, we've found that there are three primary ways manufacturers make money off of their connected products:
Preventative Maintenance — Manufacturers can connect machines and equipment with sensors to receive proactive alerts about operational status.
Asset Tracking — IoT technologies allow manufacturers to monitor constantly moving assets (like equipment or vehicles) in real time. With increased visibility, they can improve asset utilization and reduce working capital requirements.
Compliance reporting — By remotely monitoring sensitive assets, IoT devices are allowing manufacturers to dramatically reduce the costs associated with regulatory compliance.
What are some of the most common mistakes manufacturers make?
Companies must bring together the right domain experts with the right skill sets to build a successful IoT product. This is where many manufacturers go wrong because they don't assess the actual experts they need to build a connected product. An IoT initiative requires new types of teams that traditional organizational structures don't support. To build a successful IoT product, companies typically require the expertise of firmware engineers, electrical, mechanical, hardware, etc.
Not only do teams fail to bring in the right engineering experts, they fail to build the right teams that makes these experts' initiatives worthwhile. The best IoT teams are collaborative and span business decision makers and technical experts (such as c-suite executives, operations, IT, engineering, marketing, and support). For example, product and marketing teams need to build a long-term vision of the product and a short-term executable roadmap together. These teams ought to live under one roof for effective planning and collaboration. Decisions cannot be made in isolation.
What are some of the major barriers manufacturers face throughout the process?
The infrastructure needed to build a connected product is often misunderstood or the complexity underestimated, and thus, many companies don't make good decisions on where to invest resources. For instance, companies tend to heavily focus their resources on the software layer, but forget that a significant portion of the infrastructure also runs on the hardware and networking layer.
These three components need to be tightly integrated together in order to build valuable features that are needed for your product. While integrating these three disparate components may sound simple, there are many components underneath these three buckets that can be complex and confusing. All layers of the infrastructure must work together seamlessly to deploy a reliable system that's capable of providing effective diagnostics of troubled devices, delivering software updates to edge devices and properly securing the entire system.
When starting an IoT project, you should first assess your own organization's skill sets, experts and resources. By doing so, you'll be able to increase your own knowledge on the gaps in your organization and be able to properly educate stakeholders on how to build a connected product.
Is it a costly process?
Investing in an IoT initiative definitely requires capital. The important question is how does an organization ensure that it is spending on the right things. This process can be very costly or wasteful if organizations fall into the traps outlined earlier in the conversation. If technology decisions don't properly enable the business model or the underlying infrastructure hasn't been properly designed, costs will run out of control because the initiative will have to return to square one.
What are the top benefits for manufacturers?
IoT can help solidify and build new revenue streams for a manufacturing company. For instance, many manufacturers lose revenue to third-party service technicians that fix the company's machines or equipment for them. With IoT, a manufacturing company can be alerted the minute a customer's machine or equipment starts to malfunction. With this data, the manufacturer can directly engage with the customer and help them fix the machine with the appropriate services or parts.
On the factory floor, manufacturers can increase visibility and simplify operations. For example, smart sensors can help monitor important assets at every stage of the supply chain, locate and assess inventory levels, and engage in preventative maintenance by flagging problems before they become larger issues.
Can you describe a case study in the industry?
Service Thread — Service Thread, an American manufacturer of commercial thread and yarn, used IoT to monitor and maintain 3,000 spindles across 115,000ft of floor space. Each spindle is connected to the Internet via IoT hardware and cloud services. Before, Service Thread had to deploy service technicians to monitor the state of each spindle Now, they are able to monitor the performance and utilization of each machine from a central location. With real-time information feeds, they can see if their machines are having trouble or need maintenance. With the data they are collecting from each machine, they are able to make smarter business decisions and save money along the way.
What do you think of the concept of wireless 5G factory networks?
Currently, 5G is still in its infancy. We won't know the true benefits of 5G factory networks (or any 5G IoT network) until the technology is fully deployed and widely available. Given the rate at which 5G networks are being deployed, we won't see a true factory network running on 5G for some time. In the buzz around 5G, we have skipped over the release and benefits of LTE networks for IoT connected products. While LTE networks has been available for phones for some time now, LTE has only been available for IoT products for the past two years or so. LTE brings many benefits to manufacturers. It can extend reach and is able to penetrate barriers (such as walls) better than previous cellular networks like 2G and 3G.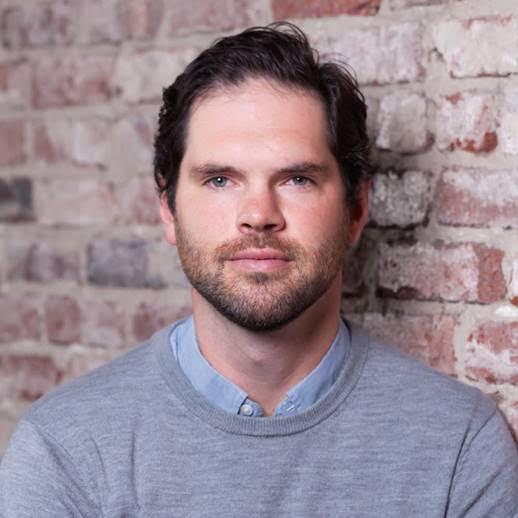 About Dan Jamieson
Dan Jamieson is a general manager at Particle where he is responsible for growing the company's enterprise business. He is an experienced tech executive with degrees from University of Michigan and Kellogg School of Management, Northwestern University.
The content & opinions in this article are the author's and do not necessarily represent the views of ManufacturingTomorrow
---
Comments (0)
This post does not have any comments. Be the first to leave a comment below.
---
Post A Comment
You must be logged in before you can post a comment. Login now.
Featured Product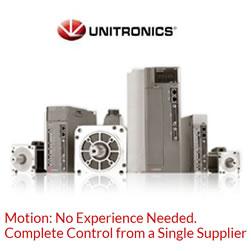 Unitronics' line of AC Servo Drives & Motors changes the traditional approach to motion control. They are simple to set up and painless to program. Unitronics Servos simplify implementation of motion applications while minimizing complexity and reducing development time. Some of the easy-to-use features in this new line include implementing motion control easily with ready-made motion code, embedded diagnostic tools, and automatic communication setup.