Workplace safety is important everywhere, but manufacturing environments with heavy equipment and specialized employees and workflows may have even more to gain from developing more robust safety, training and incident response protocols.
Quick Tips for Improving Manufacturing Safety
Megan Ray Nichols | Schooled By Science
Workplace safety is important everywhere, but manufacturing environments with heavy equipment and specialized employees and workflows may have even more to gain from developing more robust safety, training and incident response protocols. Here's a look at four quick tips for safety-minded manufacturers.
1. Choose Technology That Makes Preventive Maintenance Easier
It doesn't matter what you manufacture — your shop floor is home to a variety of complex equipment. You know the value of maintenance already. But if you don't look at technologies that facilitate preventive maintenance, you leave the job half-done — and potentially put employees at risk.
The Industrial Internet of Things provides the means to collect data from a variety of sources and better understand their efficiency, energy usage and ideal maintenance intervals. It's increasingly common for industrial equipment like lift trucks, conveyors, actuators, and hydraulic and pneumatic pumps to come equipped with sensors that feed data into your company's network. This data helps engineers and maintenance specialists observe machine performance in real-time and receive alerts when parts and machines exceed tolerances and are about to fail.
Manufacturers can take advantage of the IIoT without replacing whole machines. Many plants and machine shops choose third-party retrofitting solutions, including sensor suites, to bring their legacy equipment into the digital fold. The advantages include lower costs for maintenance, extended lifetimes for your machines, and a chance to avoid equipment failure before it poses a risk to your personnel.
2. Provide Training on Effective Incident Reporting
Nobody in manufacturing wants to believe a safety incident will happen on their watch. That's probably why many managers don't take incident reporting training seriously. Unfortunately, no matter how thoroughly you believe you've prepared, incidents and injuries can happen. The question is, how do we respond effectively?
Incident reporting is a big piece of the puzzle. This isn't about assigning blame — it's about tracing the incident back to the source so changes can be made and all parties can learn from the experience. When one or more of your employees is involved in a safety incident, they can be a vital part of your investigation and help yield process improvements. Here's how:
Begin your incident reporting training with the basics: What kind of incidents occurred, and in what order? Who was involved, and what equipment? Where in the facility did this happen, and when?

Help employees work backward to find the cause: The question, "Why did this happen?" is a good place to start. But actionable incident reporting must go further. If an employee fell from a ladder, maybe it's because they reached too far. If they reached too far, maybe it's because there was a pallet of heavy products stowed improperly and they couldn't position the ladder close enough to their target.
You see where this is going. This sounds like an inquisition, but that's not quite it. When you ask questions like these in a concerned but non-judgmental way, you'll find your employees more than willing to yield insights that can help fine-tune your training process or redesign your workflows. Learning everything you can about safety incidents from the people who were there means all parties learn something from the experience, and the workplace as a whole becomes less likely to repeat such mistakes in the future.
3. Give and Receive Feedback and Conduct Peer Observations
The exchange of feedback is a two-way street when it comes to safety on the shop floor. Managers often operate under the assumption that "no news is good news" and don't go out of their way to ask employees for input. If nobody's brought it up yet, it must not be a problem — right?
Unfortunately, that's not necessarily true. It's your job to take safety as seriously as possible, conduct realistic risk audits, design sensible training and disciplinary protocols, and always seek improvements. Your employees on the floor can be vital assets when it comes to discovering areas for improvement.
In Molson Coors manufacturing plants, their culture of safety-mindedness goes beyond two-way communication about safety issues. The company also has a safety audit program where employees volunteer for additional training on safe workplace behaviors and are coached on observing their peers and reporting the details of their observations.
This program might sound like you're encouraging employees to inform on their co-workers, but the reality is far different at Molson Coors — they say 90% of these peer observations are positive in tone. In other words, it's as much about positive reinforcement for conscientious employees as it is about raising concerns about unsafe ones.
4. Develop Safety Checklists for All Hazards
Most manufacturers operate with a basic understanding of the safety regulations which govern them. But companies need to go further than this by developing safety checklists for each area on their shop floor that they have identified as a safety risk. These areas can include:
Storage for hazardous chemicals

Areas which represent electrical or fire hazards

Mobile or stationary machinery which could cause bodily harm, or for which additional training is required

Areas representing ergonomic hazards such as mezzanines, storage racks and more
As an example, OSHA requires workplaces to conduct powered forklift inspections daily. But you can make this process a matter of personal accountability by providing your operators with a multi-point visual inspection checklist to complete, and sign, before each shift change and before the machine is put in motion. This makes safety-mindedness a feature of your culture and creates a sense of personal ownership over workplace safety. It helps with safety audits, too.
Other examples could include personal safety checklists for employees who work with dangerous tools and managers in charge of staffing. For welders, personal safety checklists include making sure they police themselves for attire and PPE (personal protective equipment) every time, before beginning work. For managers, a pre-shift checklist could include looking at each department and making sure everybody assigned there has the right training and, if applicable, certifications.
These tips should provide a solid foundation for manufacturing representatives who want to raise safety awareness in the workplace and strive for continual process improvements. For additional guidance, OSHA and other groups have checklists of their own for small businesses and major industrial groups alike.
The content & opinions in this article are the author's and do not necessarily represent the views of ManufacturingTomorrow
---
Comments (0)
This post does not have any comments. Be the first to leave a comment below.
---
Post A Comment
You must be logged in before you can post a comment. Login now.
Featured Product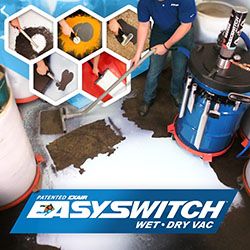 How Cabinet Coolers Can End Costly Shutdowns A low cost, reliable way to cool & purge electronic control panels. EXAIR Cabinet Coolers incorporate a vortex tube to produce cold air from compressed air - with no moving parts. Learn more now "How EXAIR Cabinet Coolers Can End Costly Shutdowns". https://exair.co/184ccecsold