A Programmable Logic Controller, or PLC, is a ruggedized computer used for industrial automation. These controllers can automate a specific process, machine function, or even an entire production line.
What is the definition of "PLC"?
Contributed by | Unitronics
A Programmable Logic Controller, or PLC, is a ruggedized computer used for industrial automation. These controllers can automate a specific process, machine function, or even an entire production line.
How does a PLC work?
The PLC receives information from connected sensors or input devices, processes the data, and triggers outputs based on pre-programmed parameters.
Depending on the inputs and outputs, a PLC can monitor and record run-time data such as machine productivity or operating temperature, automatically start and stop processes, generate alarms if a machine malfunctions, and more. Programmable Logic Controllers are a flexible and robust control solution, adaptable to almost any application.
There are a few key features that set PLCs apart from industrial PCs, microcontrollers, and other industrial control solutions:
I/O – The PLC's CPU stores and processes program data, but input and output modules connect the PLC to the rest of the machine; these I/O modules are what provide information to the CPU and trigger specific results. I/O can be either analog or digital; input devices might include sensors, switches, and meters, while outputs might include relays, lights, valves, and drives. Users can mix and match a PLC's I/O in order to get the right configuration for their application.
Communications – In addition to input and output devices, a PLC might also need to connect with other kinds of systems; for example, users might want to export application data recorded by the PLC to a supervisory control and data acquisition (SCADA) system, which monitors multiple connected devices. PLCs offer a range of ports and communication protocols to ensure that the PLC can communicate with these other systems.
HMI – In order to interact with the PLC in real time, users need an HMI, or Human Machine Interface. These operator interfaces can be simple displays, with a text-readout and keypad, or large touchscreen panels more similar to consumer electronics, but either way, they enable users to review and input information to the PLC in real time.
Advanced PLC Features
In today's world of the Industrial Internet of Things (iIoT), and Industry 4.0 programmable controllers are called upon to communicate data via Web browser, connect to databases via SQL, and even to the cloud data via MQTT.
The All-In-One PLC
An All-in-One PLC integrates the controller with the HMI panel, creating a compact, easy-to-use automation solution. Users no longer need to establish PLC to panel communications and can program both the Ladder Logic and HMI design in a single software environment. An all-in-one approach saves time, reduces wiring, and cuts the cost of purchasing multiple devices.
How is a PLC Programmed
A PLC program is usually written on a computer and then is downloaded to the controller.
Most PLC programming software offers programming in Ladder Logic, or "C". Ladder Logic is the traditional programming language. It mimics circuit diagrams with "rungs" of logic read left to right. Each rung represents a specific action controlled by the PLC, starting with an input or series of inputs (contacts) that result in an output (coil). Because of its visual nature, Ladder Logic can be easier to implement than many other programming languages.
"C" programming is a more recent innovation.
Some PLC manufacturers supply control programming software.
What are the different types of PLC?
In addition to the traditional PLC described above, there are variations, including PLC + HMI controllers.
Programmable Logic Controller by Unitronics
Unitronics is a pioneer in the manufacture and design of Programmable Logic Controllers with integrated HMI panels and built-in I/O. They launched the very first All-in-One PLC on the market and have continued to improve the technology based on market feedback and industry advancements.
Unitronics now offers several rugged PLC product lines to support a broad range of system requirements. Compactly designed, these game-changing controllers create immediate savings by eliminating time-intensive tasks such as PLC-Panel wiring and communication setup. Unitronics supports the All-in-One concept with revolutionary software that enabled Ladder control, HMI design, and all hardware and communication configuration to be programmed in a single, simple software environment.
The content & opinions in this article are the author's and do not necessarily represent the views of ManufacturingTomorrow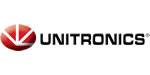 Unitronics Inc.
Unitronics designs, manufactures, and markets advanced control and automation solutions. Our extensive offering includes a complete line of PLCs with integrated HMI, full line of VFDs, a broad array of I/Os and complementary devices, as well as programming software for all aspects of control, motion, HMI, and communications. Unitronics PLCs range from micro-PLC + HMI units for simple machine control, to complex controllers with advanced functions, a variety of onboard IOs and multiple communication options - including support for Industry 4.0 (smart factory) technology.
Other Articles
The competition for projects is fierce for machine builders and system integrators. Speed is crucial. Here, we review UniLogic, the development environment from Unitronics'; say goodbye to expensive licensing fees and cut your time to market.
The Kitchen Robotics company Cloud receives the customer orders via website or app, and sends the appropriate commands to the UniStream PLC, using an API that implements a dedicated TCP/IP protocol written in UniLogic, Unitronics all-in-one development software.
Say goodbye to complexity—you can now benefit from Plug-and-Play integration, and remotely commission, configure, program, run, and troubleshoot your motion control systems. Meet Servo Made Simple from Unitronics.
---
Comments (0)
This post does not have any comments. Be the first to leave a comment below.
---
Post A Comment
You must be logged in before you can post a comment. Login now.
Featured Product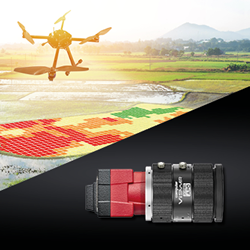 Allied Vision's compact and light weight Alvium SWIR (short wave infrared) cameras are the ideal choice to build cost-effective OEM systems used in embedded and machine vision applications. The cameras support a spectral range from 400 nm to 1700 nm at high quantum efficiencies. This allows to capture images in both the visible and SWIR spectra with a single camera and enables users to reduce overall system costs! Equipped with Sony's IMX990 and IMX991 SenSWIR InGaAs sensors, Alvium SWIR cameras deliver high image quality and frame rates. This makes them well suited for drones or handheld devices used in various industries such as, agriculture, mining, solar cell inspection or medical.