One of the biggest issues organizations often have is that they're not actually clear about which items classify as hazardous in the first place. While it's quite obvious that some things could be dangerous, there are a lot of items which don't immediately seem to ...
Mistakes to Avoid When Your Manufacturing Firm is Shipping Hazardous Things
Jackie Carillo | Seek Visibility
When you're running or working in a manufacturing business, there are always all sorts of expenses and processes to focus on in order to reach KPIs and other company goals each year. However one that not enough businesses and workers concentrate on enough is the proper shipping of hazardous materials and goods.
Making mistakes in this arena can be very costly to people, the environment, the bottom line and more. To help you stop this from happening, read on for some key mistakes you and your team need to avoid when shipping dangerous items.
Not Knowing Which Items Classify as Hazardous
One of the biggest issues organizations often have is that they're not actually clear about which items classify as hazardous in the first place. While it's quite obvious that some things could be dangerous, there are a lot of items which don't immediately seem to scream "danger", and which businesses don't ship correctly as a result.
It's important to note that a hazardous package is usually considered to be something that contains items or materials which have properties (one or numerous) which, if not properly controlled, can become a danger to people, the environment, or animals.
Dangerous goods can be liquids, gases or solid substances, and they can be at any temperature. They may or may not have an odor, and they can be hazardous to a deadly degree or to a less harmful level. Hazardous parcels can be broken down into numerous types, too. For example, they can be listed as flammable, inflammable, poisonous, explosive, etc. There are different regulations around how items falling in each of these categories must be shipped and stored, too.
Failing to Correctly Train Staff and Other Package Handlers
Another key mistake businesses make is failing to correctly train staff members and other people who have to handle dangerous packages on how to do so safely. Those running logistics departments or ventures in general often don't understand that it doesn't matter at what step along the way people have to handle potentially dangerous goods; regardless of where an item is in its shipping process it and its packaging must be handled responsibly and according to set rules and regulations.
It's necessary for businesses to teach employees, in particular, about the various tasks they're responsible for, and how they must do these tasks correctly to protect the business. Train staff about how each person's responsibilities can affect others in the chain of custody, and the organization as a whole if anything goes wrong.
Improper or Incomplete Packaging
Lots of businesses get into trouble when it comes to shipping hazardous things because packages are transported with improper or incomplete packaging. Dangerous goods must be protected in transit so they can't explode, leak or otherwise cause a problem. They must be packed securely with enough cushioning, absorbent materials surrounding them, and secure closing that won't come open during transportation. How items are packed all comes down to the type of hazardous good which is inside, and the regulations regarding the related substance(s).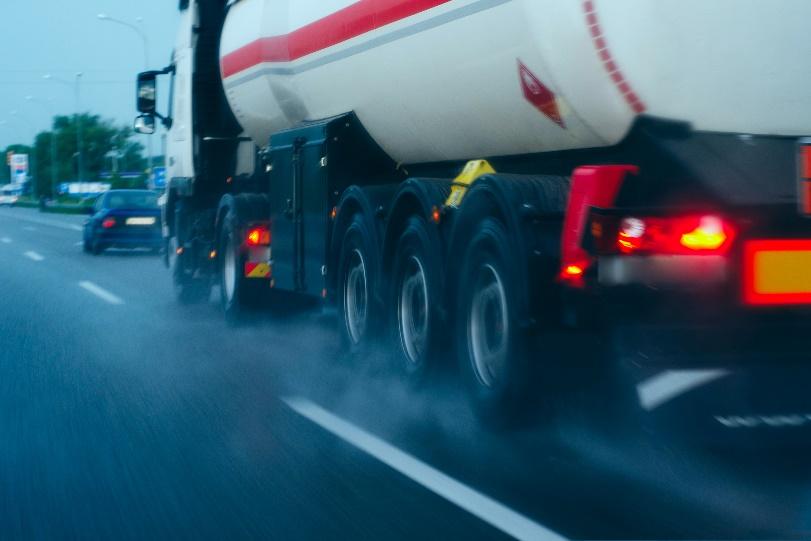 It's of course also vital for the right labels to be put on parcels. It's very dangerous for things to be shipped any old way when they could actually blow up, leak dangerous gases or otherwise cause harm on transit if not treated with care. Organizations are advised to utilize damage indicators on their dangerous packages, for ultimate security. Placed on the outside of parcels, these indicators show people who handle packages at any stage along the way that things need to be handled gently. They also alert handlers to potential damage to the integrity of the contents.
Less-than-Ideal Processes
Since having the right processes in place is a vital part of the safe shipping of hazardous items, it's plain to see how a key mistake can be not detailing step-by-step instructions for staff members and other package handlers to follow. One simple error on a single package is all it takes for disaster to occur, after all.
Avoid issues, then, by putting instructions in writing about anything that could relate to the safe shipping of a dangerous good. This covers from when new labels are designed, printed and placed on packages, through to when old labels are removed and packages are opened when they finally reach their destination.
It's wise to have checks and balances put in place as part of the shipping process. This could be anything which makes those dealing with hazardous parcels check documentation and think twice before sending an item on its way. Getting people to take photos of parcels as part of the shipping process is a particularly good idea.
The content & opinions in this article are the author's and do not necessarily represent the views of ManufacturingTomorrow
---
Comments (0)
This post does not have any comments. Be the first to leave a comment below.
---
Post A Comment
You must be logged in before you can post a comment. Login now.
Featured Product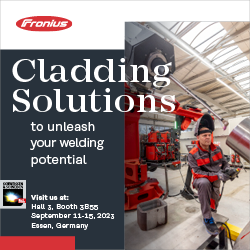 Ever since the invention of our "cold" MAG welding process Cold Metal Transfer (CMT), if not earlier, we have continuously achieved a technological edge in many welding-related areas, resulting in cutting-edge mechanized and automated welding systems. Advanced power source technology stabilizes the arc and ensures perfect welding results. Modern monitoring sensors optimize guidance of the welding torch and compensate for component tolerances. Last but not least, smart data documentation systems assist in perfecting the welding process. Collaborative systems, smart sensor technology, software solutions for data management, and offline programming including welding simulation open up profitable welding opportunities for metal processing companies starting with a single batch. That is why our robotic welding cells prove profitable not only for large companies, but also for small and medium-sized enterprises.