This event is the place to be to learn how to use 3D technologies to reduce time to market, produce stronger and lighter parts, improve efficiency, reduce waste, and create complex geometries. You will have the opportunity to talk to industry experts before you make equipmen
America's Most Influential Additive Manufacturing Event
Len Calderone for | ManufacturingTomorrow.com
RAPID + TCT is where the additive manufacturing community comes together to share knowledge and learn what's new. This year it will be held from May 20 – 23 at Cobo Center in Detroit, MI.
This event is the place to be to learn how to use 3D technologies to reduce time to market, produce stronger and lighter parts, improve efficiency, reduce waste, and create complex geometries. You will have the opportunity to talk to industry experts before you make equipment decisions. See how the most experienced and influential community in 3D manufacturing addresses challenges.
During the show, you can discover the latest processes, applications, materials, and research in additive manufacturing with over 110 presentations. Visit with over 375 3D technology providers in one room and check out groundbreaking product launches.
RAPID + TCT is the place to stay up-to-date in the continually changing world of additive manufacturing with over 100 new products showcased. Talk face-to-face with the innovators that created them. Get ahead of the competition and increase your bottom line.
The featured technologies will be Product Development, Design, 3D Scanning/Imaging, Materials, Additive in Plastics, Additive in Metals, Casting, Molding, Medical, Peripheral Technologies, Software, Services, Tooling, and Quality Control.
The event will feature Thought Leadership Panels that will bring together well-known names in additive manufacturing to discuss industry trends, the impact of marketplace demands on AM, and AM advancements in automotive and aerospace.
Interactive Rapid Additive Manufacturing Portal (iRAMP) is a means to help you make informed decisions when deciding on making a purchase of an AM machine. Just enter your part dimensions, minimum feature size, process, and/or material category. iRAMP provides you with a list of machines that meet your criteria. You can then immediately locate them on the RAPID + TCT exhibit floor.
There are eight workshops to choose from, covering concepts that will introduce you to new manufacturing opportunities and advance your understanding of 3D printing, scanning, and additive manufacturing. The workshops will feature experts in metal additive manufacturing, casting, medical 3D printing, 3D scanning, and business implementation.
On May 22nd, you'll have the opportunity to tour the Detroit area facility of one of four highly innovative companies—TRUMPF's Laser Technology Center, Oerlikon's brand new state-of-the-art facility, Jabil Additive Manufacturing, or Lift's $50 million worth of equipment.
Medical/biomedical is one of the fastest growing application areas of additive manufacturing. The SME Medical Manufacturing Innovations (MMI) series at RAPID + TCT explores life-changing additive applications, including patient-matched implants, prosthetics, bone and tissue scaffolds, dental applications, bioprinting, and more. You'll find the industry's leading manufacturers and suppliers with innovative solutions that will enable and improve your medical and biomedical developments.

Over the last decade, the evolution of the Internet of Things, Big Data and the desire for increased productivity has propelled the smart manufacturing movement. The growing need for education has provided the opportunity to lead the discussion on the future of making things. On the show floor, look for the dynamic Smart Manufacturing Hub.
Hosted by Advanced Manufacturing Media, the RAPID + TCT Technology LaunchPad is a showcase around the latest must-see technologies, applications and new product announcements. Located in the Grand Ballroom, the event will feature several 15-minute, technically oriented presentations, which will reveal what's new with some of the hottest companies in AM.
On Tuesday, May 21, nine companies, selected by a panel of industry experts and investors, will share why their innovation could make a difference. At the Wednesday morning keynote session, the audience will select the winner. This event will present partnership opportunities with startup companies or researchers.
The 3D Art Gallery will highlight innovative applications of 3D printing created by artists from across the nation. The gallery will showcase artists' creative approach and production made possible by 3D printing, 3D imaging and digital sculpture.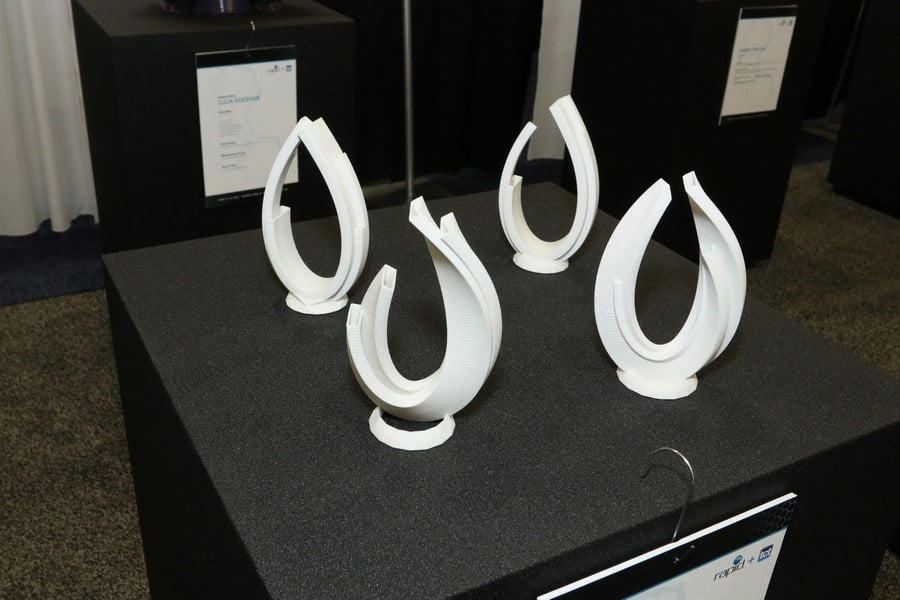 You'll have daily opportunities at the Knowledge Bar in the SME Zone to ask the experts about challenges regarding your 3D technology applications and have an opportunity for open discussion with industry experts. No other event gives you one-on-one time with the smartest minds in the additive manufacturing industry.
The Additive Manufacturing Technician Certification is for any business professional, engineer, designer, or technician who already holds the Additive Manufacturing Fundamentals Certification or who has a two-year associate's degree in additive manufacturing or is currently enrolled in a college program, and/or has one or more years of working experience in a manufacturing related field. The Additive Manufacturing Technician Certification program at RAPID + TCT includes the recommended prep course and certification exam.
The SME Student Innovation Tour is designed to create interest, excitement and an appreciation for the technology. The program introduces students to the additive manufacturing industry as a prospective career. It provides a high-level overview of advanced design and manufacturing technologies, materials, processes and applications. It allows students to learn about how and why the technology is used along with examples of interesting applications.
The 2019 Digital Manufacturing Challenge emphasizes the thermal management or temperature control of systems, processes or devices that generate, convert, transfer or store energy. Cross-functional teams are challenged to leverage the design freedom inherent in additive manufacturing in order to simplify or integrate features and functions while simultaneously reducing size, weight and increasing the efficiency of a thermal management system, process or device. A virtual prototype is to be created comprehending one or more of the seven available additive manufacturing processes.
Contestants must recommend and justify their additive design, process and material selections through their research and cost-benefit/value analysis, and must also include a discussion of all manufacturing considerations in order to achieve the form, function and capability/performance claimed.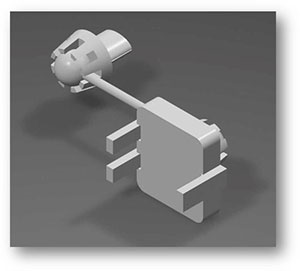 Last year, the Western Washington University team created an adjustable Vent phone mount to create a safe environment for the use of a phone while driving. The design allowed for easy installation as well as an access to various ports for charging and flexibility usage.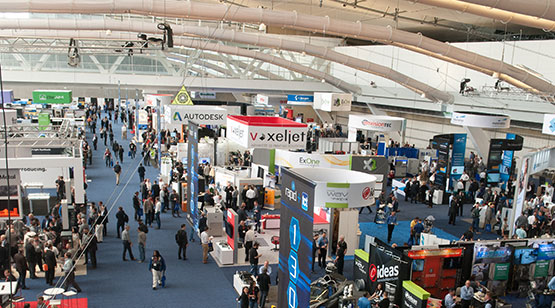 Of course, you need to spend time on the trade show floor, where exhibitors are ready to help you increase your manufacturing capability.
The content & opinions in this article are the author's and do not necessarily represent the views of ManufacturingTomorrow
---
Comments (0)
This post does not have any comments. Be the first to leave a comment below.
---
Post A Comment
You must be logged in before you can post a comment. Login now.
Featured Product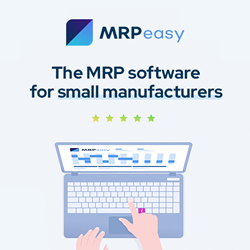 Always know what you have in stock and what you'll need to fulfill orders. Never forget to order parts on time or fail to notice a late delivery from your vendor. Easily create manufacturing orders and schedule them automatically according to resource availability or delivery deadline. Generate accurate cost and lead time estimates and provide customers with quick quotes. Receive notifications when orders are late or inventory levels reach a critical point. Ensure seamless communication between sales, production, warehousing, procurement, administration, and finance. Integrate with popular accounting, CRM, and e-commerce apps. MRPeasy is an ERP software for small manufacturers that gives you all that and more. Our users report a 54% average improvement in the overall performance of their business and a 42% increase in on-time deliveries. Try for free, no credit card needed.