Among our early initiatives is a plan to create a self-driving forklift for the production floor, and to develop AI technology-based robots to improve the outgoing quality of products, enhance turnaround time and reduce costs.
New Partnership to Accelerate Industry 4.0
Contributed by | Ran Poliakine
What can you tell us about your recent partnership announcement?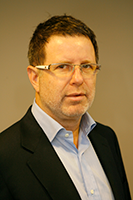 We joined forces with Musashi Seimitsu Industry Co., a global leader in power train parts manufacturing, to develop automation and artificial intelligence innovations, such as AI applications, that will improve the efficiency and quality of production. These applications will improve visual inspection, which is a critical step in assuring the quality of goods in the manufacturing process.
Internet of things (IoT) and AI applications are becoming more commonplace in manufacturing, representing the core of Industry 4.0. This partnership is coming along at the right time, paving the way for other companies and organizations to benefit from it by implementing its outcomes in their own manufacturing floors. Through our partnership, Musashi Seimitsu is setting an example of the importance of creatively responding to and solving the manufacturing and innovative needs of Industry 4.0 by scaling up its capabilities and skill set. This partnership leverages and innovates on today's technology for tomorrow's industrial revolution
Who is participating in this venture?
Hiroshi Otsuka, Japanese industry leader and head of Musashi Seimitsu, and I signed the international partnership during the Economy summit held in Jerusalem in January with the presence of Japan and Israel Governmental ministers of Economy.
We will leverage the Innovation Center to develop solutions to disrupt manufacturing and production domains. Meanwhile, Musashi Seimitsu will leverage Poliakine Innovation's technological expertise, bringing it together with its own production prowess to create a self-learning, self-correcting system that will keep costs low, while increasing efficiency and quality of production.

What is industry 4.0?
Industry 4.0 represents the fourth technology revolution and introduces the smart factory: a new world of disruptive innovation that is analogous to the internet revolution and driven by AI where machines are communicating and cooperating with each other and humans in real-time.
Our partnership will bring together two great minds in the area of artificial intelligence, software and hardware engineering, mathematics and physics with the goal of developing apps, technology and tools to expand up on the "smart factory" and enable the future of Industry 4.0.
Israel's technical expertise and Japan's manufacturing expertise and resources will go hand-in-hand, driving home the design principles that characterize Industry 4.0:
Interconnection: the ability of machines, people and devices to work and communicate via IoT
Information transparency: Through interconnectivity, operators receive vast amounts of useful information through Industry 4.0 technology, so they can make appropriate decisions
Technical assistance: Cyber physical systems and technology can aid humans in performing tedious, unpleasant, unsafe or exhausting tasks, while also supporting humans by compiling and visualizing information comprehensively to allow for informed decision-making
Decentralized decisions: Cyber physical systems are able to make decisions and perform tasks autonomously to create ease and efficiency for humans
What types of technology innovations do you envision coming out of this type of collaboration?
Japan is a leader in production and technological manufacturing. Meanwhile, our Innovation Center, which launched in February 2018, was created to foster and develop new technology and provide solutions to the industry's top problems. These solutions are adopted by experts from various industries including military, medical and industrial. By combining these two strengths, this partnership will revolutionize the manufacturing process, improving efficiency and minimizing cost by utilizing both Israel's innovative expertise and Japan's resources and manufacturing expertise to bring more automation and tools to this complex and evolving industry.
Among our early initiatives is a plan to create a self-driving forklift for the production floor, and to develop AI technology-based robots to improve the outgoing quality of products, enhance turnaround time and reduce costs.
Why is this important?
Bringing together the very best of technology and innovation from forward-thinking companies in Israel and Japan enables fast acceleration towards the dawn of this very exciting new technological era of Industry 4.0.
The partnership allows global technology companies to access Israel's unique capabilities in AI and optics while Israeli organizations get access to huge market opportunities. This will reinforce the value chain and improve production capabilities, which will result in improved efficiency, higher yield and better quality of goods with reduced costs.
What is your timeline for implementation of some of these innovations?
The implementation of the project is already in process, and it will not be too long before a validated prototype is ready to be demonstrated. The first step in the process is identifying the needs and translating them to optional solutions. The diverse teams involved feature the best minds from a variety of fields that work together to learn from each other. With cohesive teamwork, the next step is taking all the innovative ideas to the drawing board.
Are there any other countries that are collaborating together on a technology venture such as this?
Clearly the focus right now is Japan; however, even Musashi has 12 locations globally. The technology we developed is clearly applicable cross continent, and over time we expect to announce partnerships in different countries.
The content & opinions in this article are the author's and do not necessarily represent the views of ManufacturingTomorrow
---
Comments (0)
This post does not have any comments. Be the first to leave a comment below.
---
Post A Comment
You must be logged in before you can post a comment. Login now.
Featured Product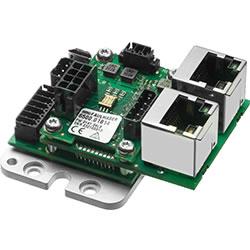 The FAULHABER stepper motor AM3248 raises the bar in terms of performance and dimensions. Offering up to 10,000 rpm, it achieves five times the speed of comparable stepper motors. Combined with a gearhead reduction of 100:1, it supplies a torque of 5 Nm. With a diameter of just 32 mm, it is suited for a wide range of applications in areas such as aerospace, laboratory automation, the semiconductor industry, robotics and 3D printing. Learn more!