By 3D printing custom aesthetics for prosthetic legs, creator Christophe Debard is able showcase his prosthetic personality and enable accessibility for as many people as possible.
The Print My Leg and ProsFit Projects
Lee Dockstader | HP
Tell us about the Print My Leg and ProsFit projects?
Print My Leg is a project dedicated to creating aesthetically-pleasing prosthetic limb covers that allow for people to display their prosthetic proudly and change the way others view disability. By 3D printing custom aesthetics for prosthetic legs, creator Christophe Debard is able showcase his prosthetic personality and enable accessibility for as many people as possible.
And using 3D scanning, proprietary cloud based software, and HP Jet Fusion 3D Printing, ProsFit supplies prosthetic clinics with a complete digital solution to help simplify fitting and improve the manufacturing of prosthetic limb sockets. ProsFit's goal is to improve the lives of the world's more than 20 million amputees by providing them with more comfortable and better-performing prosthetic limbs. The ProsFit business model doesn't require any large up-front scanner / software / 3D printer investment so it is more accessible which will drive adoption up.
Can you share some insight on how HP is working with Print My Leg and ProsFit?
Print My Leg's Christophe Debard is using HP's Multi Jet Fusion 3D printer to 3D print his limb covers that compliment his prosthetic leg.
ProsFit uses HP Multi Jet Fusion technology to provide prosthetic clinics and their customers with products that are more reliable, more affordable and more comfortable. ProsFit Optimal sockets are manufactured using HP Jet Fusion 3D Printing Solutions, and each product is sold as a regulated, custom-made medical device.
Have ProsFit or Print My Leg experienced cost or time savings by using 3D printing versus traditional manufacturing methods?
Traditionally, sockets are made using plaster molds and positive models using CNC'd plastic. Often times, several sockets would be made before the final product was ready for the patient, resulting in an expensive and timely process. However, by digitizing the process of designing, fitting and manufacturing sockets with Multi Jet Fusion, ProsFit has reduced the time it takes to make and deliver a socket from weeks to days.
How is MJF different from other 3D Printing solutions in the marketplace?
Many medical device manufacturers are looking for 3D printers and technologies that allow for more design flexibility, good mechanical strength in x, y and z directions, reliability, and cost-efficiency. HP's Multi Jet Fusion meets those needs. Because 3D printed medical devices can be personalized for individual patients, we must be able to efficiently and accurately designing for those individual patients to use the technology to its full potential. For example: ProsFit can select the appropriate mechanical connector from a library for a specific prosthetic post and design it into the socket base and have it 3D printed as an integral part of the socket in the exact placement required.
Another need has been for the ability to print medical devices and guides in full-color, which HP has answered with our Jet Fusion 300/500 series 3D printers. You now can print in full-color with voxel-level control and produce a wide variety of medical devices with the following features:
Full color anatomical models with intact vascular structures for patient education and communication

Unique machine-readable patient ID build into surgical guides

Autoclavable
Are healthcare and prosthetics areas that HP 3D Printing investing heavily in?
We're seeing continued expansion of 3D printed medical devices and anatomical models across practices and disciplines, and we're just scratching the surface of what's possible with 3D printing. We also see tremendous growth of 3D printing at the point of care (in hospital 3D printing). We're committed to working with our customers to meet their needs and help drive the future of medical device and prosthetic production.
Besides prosthetics, are there any other areas in the medical/healthcare space that you see 3D printing playing a role?
3D printed surgical guides are beginning to be used for better-fitting joint replacements, custom hip sockets and titanium plate fixtures for complex fractures. In the U.S. alone, there are more than 600,000 full knee replacements per year, and more than 10%of those surgeries are now carried out using 3D printed surgical guides. These types of applications shorten operation times and result in less initial pain for patients, fewer surgical revisions, and better long-term outcome for patients.
We also see a quickly growing market for consumer footwear insoles and medical orthotics. HP has recently launched a footwear platform called www.fitstation.com that enables both applications and is in pilot production today at www.superfeet.com/Me3D.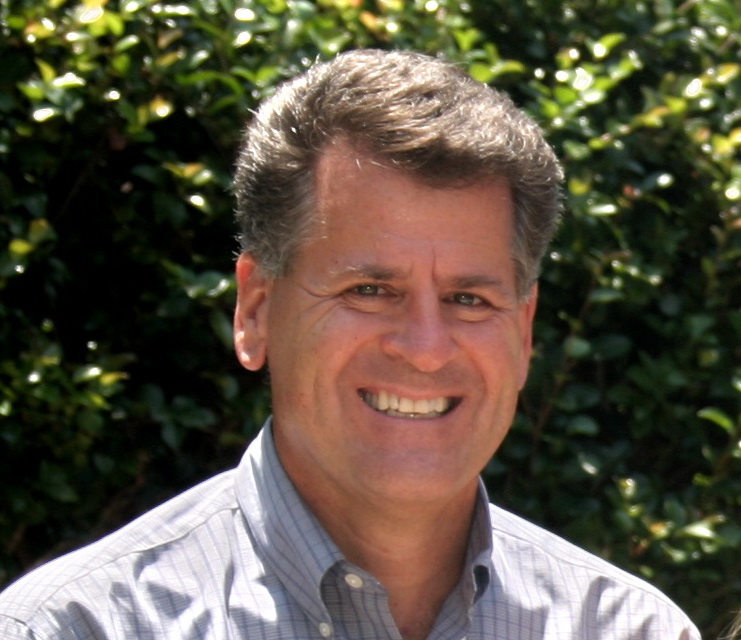 Lee Dockstader, 3D Printing, HP Inc.
Lee Dockstader is the Director of Vertical Market Development of HP's new 3D printing business. He is engaging the global product development process to grow additive manufacturing across verticals including Aerospace, Automotive, Medical, Dental, Life Sciences, Consumer and Retail. Emphasis is on developing production applications for HP's Multi Jet Fusion 3D printing technology.
The content & opinions in this article are the author's and do not necessarily represent the views of ManufacturingTomorrow
---
Comments (0)
This post does not have any comments. Be the first to leave a comment below.
---
Post A Comment
You must be logged in before you can post a comment. Login now.
Featured Product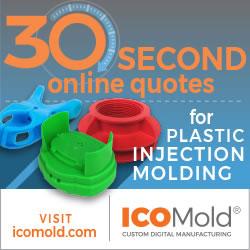 ICOMold provides plastic injection molding, CNC machining of plastic and metal, and urethane casting to customers worldwide in a variety of industries. We offer low-cost, high-quality custom plastic parts manufactured to your design, with a very fast turnaround. Any quantities from single prototypes to large, on-demand production runs. We are ISO 9001:2015 certified, and our production molds carry a lifetime warranty. Get an online quote in less than 30 seconds with our interactive quotation system.