Digital transformation is key to the success of many manufacturing businesses in todays environment, and service assurance is key to achieving that transformation.
The Importance of Service Assurance in Smart Manufacturing
Eileen Haggerty | NETSCOUT
Manufacturing businesses across the globe are under increasing pressure to ensure their products reach the market as quickly as possible to meet growing customer demand. In response to this pressure, manufacturers everywhere are engaging in digital transformation initiatives to adapt to ever-changing business requirements and stay ahead of competitive threats/pressure. As a result, advanced technologies which enable manufacturers to enhance their capabilities and produce more at a faster rate, are becoming more widespread in the sector.
According to IDC, by 2020, 60 percent of manufacturers will depend on digital platforms to support up to 30 percent of their revenue. Automation, for example, already underpins several applications such as automated assembly lines, computer aided design/manufacturing (CAD/CAM), and "just in time" delivery of inventory that ties demands for raw materials to accurate forecasting of customer requirements. By extension, there are many other digital transformations, such as data center innovations, that improves CAPEX, OPEX, and more agile service delivery!
By adding service assurance driven by end-to-end visibility to the equation, manufacturers will be able to enjoy even greater efficiencies, employing the technology to pinpoint the source of network and/or application related degradations and outages that impact a production line.
Keeping the lines running
The advent of Industry 4.0, in which machines, devices, sensors and people connect via the Internet of Things (IoT) to create an increasingly automated 'smart' factory, has seen more areas of the manufacturing process become digitized. As they do so, however, new types of risks have begun to emerge, and the impact of disruptions that effect the technology are likely to dramatically increase.
Manufacturing Execution Systems (MES), and the machine-to-machine communications, automation technologies, IoT devices and sensors that make up a smart factory, all rely on connectivity. Information needs to be constantly and continuously available through bi-directional communication over both wired and wireless networks with robots, sensors, employees with scanners, mobile devices and workstations. Any degradation or failure in this communication could impact the workflow on the factory floor, which could dramatically impact efficiency and the quality of the manufacturer's products, ultimately causing revenues to plummet.
By way of illustration, an automated assembly line produces an expensive drug for a pharmaceutical company to the value of $250,000 per hour. Should the flow of information be disrupted, the line may fall out of sync requiring all systems to be shut down and reset, before starting over. Even if this only takes 20 minutes, it could cost the business more than $80,000 in lost production. Likewise, without access to the information needed to print manifests or bills of lading, a manufacturer could find itself unable to ship its products; trucks will sit idle at its loading bays, the finance department will be unable to bill its customers, and that day's revenue may go unrecognised.
What's more, in addition to impacting production and profit, technology failures could also affect a manufacturer's reputation. Should it prove impossible for a manufacturer to check on the status of a customer's order, for example, that customer may lose confidence and take their business elsewhere.
It's therefore clear that, although automation and advanced manufacturing technologies are beneficial to delivering a more efficient, flexible and competitive service, there can be no room for degradations in performance when it comes to all-important "just-in-time" processes.
Visibility and insights
The manufacturing industry already relies heavily on IT services, and this reliance will only increase as it continues to adopt the latest trends such as smart manufacturing, wireless communications on assembly lines, and the integration of IoT technologies in a bid to remain competitive.
However, in an environment in which businesses can ill afford even the slightest interruption, service assurance is now paramount.
Providing this assurance requires end-to-end visibility that delivers the insights needed to pinpoint the root cause of any performance degradations wherever they may be along the service delivery path, and in turn enable them to quickly resolve the issues. With businesses ever more reliant on IT service delivery and the coordination of the entire manufacturing process from design and production to sales, service, shipping and billing, this visibility has never been more important to ensuring the availability and performance of these IT services.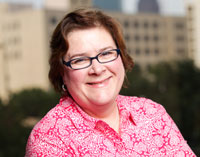 Digital transformation is key to the success of many manufacturing businesses in today's environment, and service assurance is key to achieving that transformation. The IT team must, therefore, have available to them, the visibility and the intelligence they need to avoid costly outages, and to reap the benefits of the latest manufacturing technologies.
About Eileen Haggerty
Eileen Haggerty, Senior Director Enterprise Business Operations, NETSCOUT
The content & opinions in this article are the author's and do not necessarily represent the views of ManufacturingTomorrow
---
Comments (0)
This post does not have any comments. Be the first to leave a comment below.
---
Post A Comment
You must be logged in before you can post a comment. Login now.
Featured Product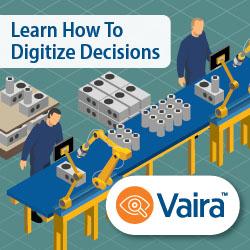 Vaira™ helps manufacturers digitize, automate, and upgrade error-prone manual processes and decisions to boost productivity and increase profits by helping humans make decisions consistent, reliable, and traceable. The camera-based solution is powered by a scalable suite of shop floor-ready apps built on proven machine vision and AI expertise for frontline manufacturing operations, with two-way integration to resource planning tools to help drive continuous analysis, insight, and improvements. Start digitizing immediately, streamlining processes customized to your unique requirements and reduce errors that lead to costs, delays, and quality concerns.