China has long since ceased to be the "workbench of the world". In the manufacturing industry, rising wages and the "China 2025" development program are constantly accelerating the demand for automation solutions.

Contributed by | Cenit
The Chinese system integrator RISONG was looking for a software tool for more efficiency in customer projects. CENIT was able to offer this with FASTSUITE Edition 2. During the talks in 2017, however, it quickly became clear that both companies saw even more potential in their cooperation - they agreed on a strategic partnership. RISONG relies on the digital factory platform FASTSUITE Edition 2 as the ideal offer for the challenges of the pavers. CENIT has found a strong partner to gain a foothold in the market and to adapt the software to the specific requirements on site.
China has long since ceased to be the "workbench of the world". In the manufacturing industry, rising wages and the "China 2025" development program are constantly accelerating the demand for automation solutions. The IFR (International Federation of Robotics) predicts in its trend report that by 2020 there will be three times as many industrial robots in Chinese factories as in Japan.
Digitization needs powerful networks
"We actively entered the market in 2017 and this important project of our team in Nanjing shows that we were on the right track," says CEO Kurt Bengel. "We bring 30 years of experience in software-based manufacturing and our highly qualified engineering and IT teams to the development of the Chinese industry. However, integrated solutions based on smart technologies require performance networks and that is why we are pleased to have won RISONG as a partner".
Peter Koch, head of CENIT's Digital Factory Solutions division, emphasizes the opportunity to use RISONG to tap into the strength of the FASTSUITE Edition 2 digital factory software for the Chinese market. " explains Koch. "Our software accurately reproduces reality, which means that the digital simulation model does not only look like reality, but also functions exactly like it and is therefore a true digital twin. To achieve this, we work closely with system and robot manufacturers. Through the projects with RISONG we will gain the knowledge we need onsite," explains Koch. "The software is to incorporate all the details of Chinese manufacturing practices so that operation of the software for users is as successful and simple as in Europe or America".
RISONG relies on this development competence, combined with the solidity of CENIT as a company: "To be successful on the Chinese market, we need a strong position for innovations, developments and customer-specific solutions. We want to be one step ahead of our competitors. With the FASTSUITE team we will succeed in doing that, because CENIT is a partner with handshake quality", Josef Fruhmann, Vice General Manager of GUANGZHOU RISONG WELDSTONE INTELLIGENT EQUIPMENT describes his view of the partner.
Turn 2D with margin notes into 3D with true functionality
This cooperation began when RISONG was looking for software that would enable its teams to accompany customers more quickly to the turnkey plant.
Until then, RISONG, like other system integrators, had worked with a 2D layout program at the beginning of the quotation phase to present the system concept. Only when an overview was given in the plan view and the customer was interested, the detailed presentation of functionalities and work processes with additional software took place. Checking accessibility and optimizing cycle times happened relatively late in the project.
This approach was lengthy and changes or alternatives were correspondingly time-consuming to implement. With the start of the engineering phase, the teams had to use the proprietary solutions of the robot and machine manufacturers to set up and program the system. There can be several different software tools on one line.
China demands more speed than can be achieved, and RISONG itself also wanted to help its own teams to work more productively.
RISONG has been using the FASTSUITE Edition 2 digital factory platform since December 2017. Before the start, the employees received training, and some visited CENIT in Stuttgart.
Today, employees can sketch their ideas in 3D view by simply dragging and dropping plant elements from a library during their first customer visit. Shortly after the appointment, a 3D layout plan is sent to the customer.
Simulation-based offline programming
Next, the RISONG team can add required resources with their kinematics to the 3D system layout in just a few steps in order to simulate processes and secure the layout (availability). This step takes place in an early project phase - all parties involved have the certainty of achieving the project goals right from the start.
The visual power of 3D visualization combined with the power of the "what-you-see-is-what-you-get" argument of a simulation layout that works and behaves like the real plant, makes it easier for customers to achieve final management approval for investment decisions. If required, alternatives can be submitted for selection.
In the engineering phase, the RISONG employees use the same software and in the approved layout to perform simulation-based offline programming of the robots and machines after calibration.
Another option that RISONG can now offer: upon request, the customer also receives a "FASTSUITE Edition 2" software package and training courses with the system.
This makes it possible to program all system components for new variants and workpieces. In one software, offline and without time-consuming teaching. In addition, the company now has a program that supports a changed plant layout or the integration of new cells and new production processes or production technologies.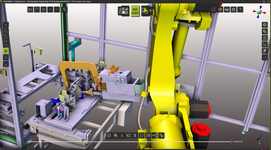 Progress towards China 2025
This is possible because FASTSUITE Edition 2 is independent of PLM and CAD/CAM systems, supports all common robot manufacturers, technologies and applications and can be expanded with modules for specific manufacturing technologies.
The open and scalable program contributes to making the plant investment future-proof, as the Chinese market will continue to undergo fundamental change at a high pace. RISONG therefore also implements the digital factory software in its own production facilities.
Fruhmann is certain that the investment in the software and the associated training, both for service as a system integrator and in its own production, will pay for itself within a few months.
"With FASTSUITE Edition 2 we shorten the sales cycle and strengthen our competitive position. At the same time, we are making our turnkey portfolio even more attractive for the digital factory with this powerful, open and scalable solution," summarizes Fruhmann. "China is committed to comprehensive digitization. FASTSUITE Edition 2 fits perfectly into these framework conditions, because the platform makes consistent use of all possibilities of digitized production".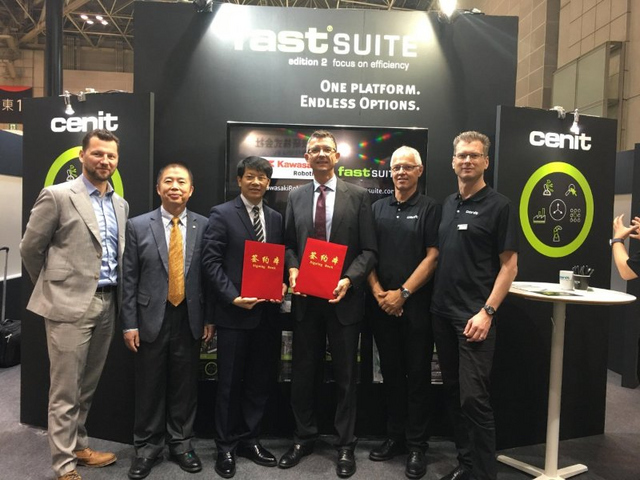 The content & opinions in this article are the author's and do not necessarily represent the views of ManufacturingTomorrow
---
Comments (0)
This post does not have any comments. Be the first to leave a comment below.
---
Post A Comment
You must be logged in before you can post a comment. Login now.
Featured Product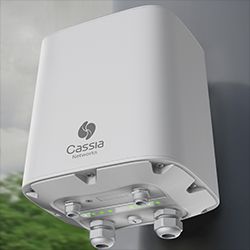 Cassia works with smart IIoT equipment manufacturers to help them overcome their challenges and to provide the competitive edge they need to reach their business goals. We provide companies in various IIoT sectors with a comprehensive suite of enterprise Bluetooth IoT products and solutions they need to enable smart IIoT solutions such as Condition Monitoring, Predictive Maintenance as well as Personnel and Asset Tracking solutions. Cassia's long-range Bluetooth gateways are uniquely designed for today's Industrial IoT enterprises to provide the scalability, flexibility and ease of deployment needed to reduce costs and achieve greater ROI.