It's clear that the manufacturing industry is transforming, and although automation may be reducing the need for some tasks, overall we do expect the manufacturing industry and employment to increase. 2018 is shaping up to be a good year for manufacturers.
IDC Manufacturing Insights
Kimberly Knickle | IDC Manufacturing Insights
What are some of the biggest changes you expect in the manufacturing industry in 2018?
Over the next few years, we believe some of the most notable changes in the industry in 2018 and the next few years will be:
Redefining how businesses design (or define), deliver, and monetize products and services
Developing new contextualized and customized experiences for customers, employees, and partners
Increasing coordination and collaboration between IT and line-of-business organizations, as well as among ecosystem participants
Changing the nature of work and how it's accomplished with people, process, and technology coming together
What investments are manufacturers making to continue with their digital transformation in 2018?
What we've found is that there are a wide range of investments manufacturers are making for digital transformation. Conceptually, or maybe I should say architecturally, manufacturers are developing a digital platform to support the changes that are coming with digital transformation. Manufacturers are looking to digital platforms as the underpinnings for collaboration and coordination processes, bringing together the essential technology components for the benefit of cloud-based ecosystems — including employees, customers, suppliers, and partners. The platform facilitates information exchange and processes, at scale, simplifying connectivity and ensuring a level of security and trusted business interactions. The platform will be anchored by an open architecture and open access and, in many cases, by an open marketplace to support monetizable information flows and new revenue opportunities. As a result, digital platforms allow manufacturers to more seamlessly and quickly apply new capabilities, leveraging technology for "experiences" and supporting revenue generation activities within an ecosystem. While platforms may support traditional revenue streams online, some new opportunities will also develop explicitly because of the ecosystem effect.
And to be more specific, some of the core technologies we see investments continuing Source: 2017 Vertical IT & Communications Survey, IDC, May, 2017 are in cloud, mobile, business analytics and big data, security and IoT.
How do you define this "digital transformation"?
We define digital transformation (DX) as the ability to use new technology for business transformation. It's especially important to recognize Digital transformation is not about the technology, but about the application of technology for business outcomes – how manufacturers can innovate products and services and consequently business models, more strongly engage with customers and consumers, and maximize their tangible and intangible assets. Manufacturers that can speed their adoption of digital capabilities in order to create business value will be the leaders of their industry.
What type of progress do manufacturers need to make in 2018 to be more customer-oriented?
Becoming more customer centric is a trend we've seen for a number of years now in the manufacturing industry, and the trend is expected to continue. In general, manufacturers need to apply customer centricity throughout the organization, from product design to re-orienting production to demand, higher service levels in the supply chain, and of course, customer service delivery. There are ways to use technology to help, for example with IoT and cognitive (advanced analytics including AI)
IoT: Actual product/asset performance data that can initiate preventative maintenance activities and increase customer satisfaction; inventory tracking to facilitate higher levels of accuracy in the supply chain, minimizing order delays resulting from inaccuracies
Cognitive: Advanced analytics to complement existing analysis, focusing more on identifying patterns and prerequisites for workflows and processes, such as preventative maintenance and customer sentiment to direct sales, identifying customer preferences for more efficient product innovation
Basically, we have suggested to manufacturers that they use customer centricity as their compass.
While planning the long-term strategy, win the "paralysis by analysis" by prioritizing those technologies that can directly improve your customer connection and have a track record of accomplishing this important objective.
How are manufacturers changing the way they work with their suppliers?
Cloud-based commerce networks are one of the biggest technology changes that are removing friction and gaps in the supply chain. IDC research highlights how the majority of companies realize the tremendous potential of enhancing collaboration with their business partners. Of the manufacturers that are participating in cloud-based commerce networks, 54% say they have seen tangible cost savings, and 44% indicate the networks allow easier access to suppliers and other types of providers (IDC's 2016 Supply Chain Survey). The best supply chains will be those that have the ability to quickly analyze large amounts of disparate data and disseminate business insights to decision makers in real time or close to real time. Open and flexible cloud architectures will provide the means for greater coordination and collaboration. We suggest manufacturers rethink how they measure partner performance. Moving to real-time, collaborative supplier engagement, with clarity around both risks and business upsides, can help companies avoid protracted disruptions and identify new business opportunities.
Do you see the adoption of blockchain technology as part of the supply chain playing a role in the future?
Blockchain will become an integral technology within the supply chain. Today, we primarily look at blockchain as distributed ledger technology (DLT). There are numerous business drivers, including immutable records for the transfer of custody for goods and services, shorter settlement cycles, greater visibility of transactions throughout the supply chain, increased customer centricity, and improved channel coordination of key processes. Manufacturing supply chains will vastly improve their ability to manage the flow of materials and reduce the risk of fraud and fake goods within the supply chain. We also expect manufacturers to apply DLT to improve the flow of money and reduce post-transaction settlement time when conducting commerce. Logistics will benefit from blockchain through the ability to irrefutably confirm the movement of material and thereby reduce counterfeiting.
But we're still in the early days. Our advice for manufacturers is to get ready and start learning how blockchain can be relevant and embed intelligence into processes. Although technology such as blockchain has the ability to add tremendous value to the business, it's still some time before manufacturers achieve the maturity required to attain the full potential of secure embedded intelligence.
How are manufacturing organizations and workforce changing?
Besides technology becoming a required tool for employees across the organization, we also see that the integration of information technology (IT) and operational technology (OT) requires more collaboration among their respective organizations. OT includes the hardware and software that monitors and manages operational assets and processes on the plant floor and in the supply chain, for example, supervisory control and data acquisition (SCADA), meters, valves, sensors, and data historians. The fundamental ability to understand the business process, as well as work with the data that process generates, is leading to changes in how IT and OT work together. This change is driven by several factors:
The need to apply new technologies without negatively hampering operational effectiveness
The recognition that tremendous amounts of data are already available and go unused or analyzed well past the date when it could impact business decisions
The spotlight on unique security requirements in operations
In addition to embedding IT in operations and requiring project teams to have representatives from both IT and OT, manufacturers will also look for new talent in both organizations to have a broader perspective that connects technology with business outcomes and requirements. Employees will increasingly take part in training programs that prepare them for the shift in roles. We also see manufacturers looking for ways to help employees more naturally integrate new technologies into their work, and that's a reason why many are exposing their employees to more innovative digital learning spaces such as fab labs.
Are you seeing a loss of jobs in manufacturing as a result of technology and robotics expanding in the industry?
That's a complicated question, with a complicated answer. Last time I checked, census.gov numbers clearly show that employment in manufacturing is not rising with manufacturing receipts, so even as the industry gains strength in the US, it won't translate into significant labor growth in total numbers. That's a simple case of automation and productivity, which we're only going to see more of in the next 20 years. I think it's more accurate to say jobs are changing as a result of technology, including robotics, drones, and 3d printing, as well as other technologies. And I think those changes will make manufacturing more appealing to the current workforce as well as to the next generation of workers.
It's clear that the manufacturing industry is transforming, and although automation may be reducing the need for some tasks, overall we do expect the manufacturing industry and employment to increase. 2018 is shaping up to be a good year for manufacturers.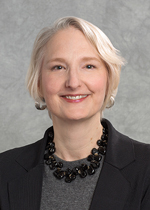 About Kimberly Knickle
As a research vice president in IDC Manufacturing Insights, Kimberly Knickle is responsible for research and analysis of business and IT issues for manufacturers. She leads the IT Priorities & Strategies program, which focuses on hot topics and technologies that are changing the way manufacturers buy and use IT, such as digital transformation, big data and analytics, cloud, IoT, mobility, and 3D printing. The program also includes research based on IDC survey data related to manufacturers' IT investment priorities and plans. Knickle also contributes to the Product Innovation, Service Innovation, and Connected Products research.
The content & opinions in this article are the author's and do not necessarily represent the views of ManufacturingTomorrow
---
Comments (0)
This post does not have any comments. Be the first to leave a comment below.
---
Post A Comment
You must be logged in before you can post a comment. Login now.
Featured Product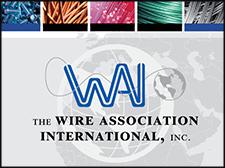 The Wire Association International (WAI), Inc., founded in 1930, is a worldwide technical society for wire and cable industry professionals. Based in Madison, Connecticut, USA, WAI collects and shares technical, manufacturing, and general business information to the ferrous, nonferrous, electrical, fiber optic, and fastener segments of the wire and cable industry. WAI hosts trade expositions, technical conferences, and educational programs.