​Every industry, from recreation to governmental organization, is adopting the growing trend of kiosks. But what about kiosk manufacturers themselves! What should they embark upon to serve these industries right with the appropriate quality?

Usha B. Trivedi | Hitech iSolutions LLP
Any organization that uses kiosk is finding a reliable kiosk manufacturer so that they can easily adopt a self-serving kiosk concept. But for the self-serving concept, the ergonomics and designs of Kiosks are of prime importance. A true kiosk manufacturer actually needs to collaborate with an external design support service that understands his in-house manufacturing needs and keeps up with the industry trends to make the most of their deliverables.
From our perspective, if a design support partner having enlisted characteristic is the one you should choose:
Dexterity with CAD understanding its importance
Kiosks are custom made – different requirement, different design, different engineering and different approach to manufacture. A kiosk used in hospitals is necessarily different from the ones used in public organization in terms of its design, color, finishing, and hence the way it is manufactured. The ability to understand this difference is actually the key to deliver the quality finished product.
Design development
Accurate designs will drive quality custom fabrication and select appropriate colors, lighting and signage will play a significant role in attracting customers. However, a CAD system, most popular – SolidWorks, will help to figure the one best design ideate by validating and quickly modeling all the possible design variants.
A designer that has a fine grip over modeling functionalities and sketching tools available in SolidWorks is the apt person for designing the kiosks. From simple modification of a door or a part of the kiosk to the fully integrated kiosk body can be generated in the form of 3D CAD model with each custom needs with SolidWorks inbuilt capabilities as well as add-ons.
Besides, the parametric CAD platforms will also help the design engineer to change and tweak the designs as and when the fabrication knowledge develops – which is usually very vague at the initial stages. A completely PMI annotated 3D CAD model can be developed by the blend of fine fabrication understanding and deep design expertise.
Manufacturing needs
Choosing such a design partner will not only benefit you with the right design but also save costs arising from recurring ECOs. A manufacturer can also carry out uninterrupted fabrication since every detail about weld; bend, cut, force, pressure, tool angle etc. will be mentioned in the 3D CAD model and fabrication drawing whatsoever.
Assembly and deployment
Additionally, another factor that counts after fabrication is the correct assembling of parts and components so that each of them fits perfectly and functions as desired. Although there are a very few moving parts in kiosks, few that are inevitable such as the doors, drawers, trays etc. will stay sturdy; and will need low maintenance if the assembly is correct. To ensure this correctness it becomes inevitable that the parts that are mating, for instance, girders and the tray, should match exactly in dimensioning, tolerances, fits and limits.
Tried and tested should be the approach for design before proceeding to manufacture. Packaging and functionality play equally important roles while testing the designs and how will it respond in real-time. Final finishing includes deployment tactics [preassembled or site assembled] and paints for aesthetic look. A designer of kiosks is responsible for all these while modeling itself.
Provisions for site assembly, if chosen, are needed right at the modeling. Off course the amendments are always available, but it pushes the deadlines and results in overhead costs. Additionally, when rendering the models for marketing catalog, the designer needs to understand the paint details. A design engineer or a CAD drafter who has a thorough knowledge of the difference in spray paint or powder coat paint is the one who will bring out the most realistic rendered final model – one that will be suitable for marketing and sales brochures.
Close understanding of manufacturing methods and shop floor setting
As stated above, a design engineer is required to have a sound understanding of manufacturing processes adopted at shop floor. In fact not only this, they also need to precisely cognize the tooling capacity at the shop floor to enable generating designs that won't initiate ECOs.
Simple operations like bending, cutting, punching, stamping etc. of sheet metal used are frequently deployed in kiosk manufacturing and the foremen and machine operators will need information. Preparing nesting drawings can be a challenging task considering all the possibilities but SolidWorks capabilities will satiate the complication.
Nesting drawings will essentially do so by delivering efficient manufacturing operations that cause the manufacturer to incur a minimum amount of wastage and stay profitable. Simulation of CAD model converted to sheet metal part will give insights about the behavior of the metal under stress during bending or weld pool characteristics during welding. A nesting drawing generated in CAD will have errors and can be considered to be the closest thing to reality, put in drawings.
That being said, the ball now remains in the kiosk manufacturer's court to select the best design support service partner to attain the best CAD models and fabrication drawings for their manufacturing needs. Long story short, choose a profitability design support partner, not just a design partner. Our task force has all these skills; get in touch for more information.
About Usha B. Trivedi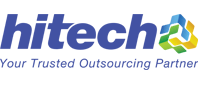 Usha B. Trivedi is an engineer with Hi-Tech CADD Services - a company providing design support services across the globe. With years of experience in CAD drafting, 3D CAD modeling and 3D rendering, she provides insights for solutions in process challenges of fabricators, designers, contractors, engineers and architects.
The content & opinions in this article are the author's and do not necessarily represent the views of ManufacturingTomorrow
---
Comments (0)
This post does not have any comments. Be the first to leave a comment below.
---
Post A Comment
You must be logged in before you can post a comment. Login now.
Featured Product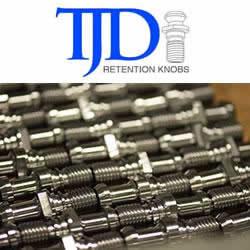 Our retention knobs are manufactured above international standards or to machine builder specifications. Retention knobs are manufactured utilizing AMS-6274/AISI-8620 alloy steel drawn in the United States. Threads are single-pointed on our lathes while manufacturing all other retention knob features to ensure high concentricity. Our process ensures that our threads are balanced (lead in/lead out at 180 degrees.) Each retention knob is carburized (hardened) to 58-62HRC, and case depth is .020-.030. Core hardness 40HRC. Each retention knob is coated utilizing a hot black oxide coating to military specifications. Our retention knobs are 100% covered in black oxide to prevent rust. All retention knob surfaces (not just mating surfaces) have a precision finish of 32 RMA micro or better: ISO grade 6N. Each retention knob is magnetic particle tested and tested at 2.5 times the pulling force of the drawbar. Certifications are maintained for each step in the manufacturing process for traceability.