Next shoring involves moving a companys production capacity to where the market for the goods is. For U.S. centered companies, serving American markets, this is the same as reshoring, as reshoring entails moving production capacity back to the U.S. to meet production demands in U.S. markets.
Is Next-Shoring the New Frontier in Manufacturing?
Len Calderone for | ManufacturingTomorrow
"Reshoring" is a term that means the returning of manufacturing to developed markets as wages rise in emerging markets. "Next-shoring" is the placement of manufacturing near to the market. Both are vital in a world where evolving demand from new markets places a dividend on the ability to adjust products to different regions.
Next-shoring requires fundamentals such as diverse production locations, a rich network of innovation accommodating partnerships, and a strong emphasis on technical skills.
Next shoring involves moving a company's production capacity to where the market for the goods is. For U.S. centered companies, serving American markets, this is the same as reshoring, as reshoring entails moving production capacity back to the U.S. to meet production demands in U.S. markets.
U.S. Manufacturers want to expand to foreign markets so that they can increase their customer base. Selling to foreign markets will certainly augment their U.S. sales, but competing with local companies that already have a strong hold on their markets is an enormous challenge. Competitive local companies are well known to the regional population, and because they have local manufacturing, they have an edge over a U.S. company trying to sell into this market.
By manufacturing locally, it easy for a company to keep its products in stock during periods of heavy demand, and to reduce surplus production when requirements are slow. When it takes months to get goods, it is nearly impossible to control timetables. This is when next-shoring becomes a necessity.
By placing production near to the markets, which a company serves, delivery of goods becomes faster; and control of the supply chain is easier. When production is close to where the customers are, a company can improve its competitiveness in nearly any market without trying to compete from thousands of miles away.
Moving production back to the U.S. from a foreign country to serve U.S. markets is considered reshoring. The term "reshoring" specifically refers to the movement of production capacity from overseas locations back to the U.S. On the other hand, "next-shoring" is a term that means a company is moving their production capacity to a location within the same area as the market they serve.
Aside from low-cost commodity products, off-shoring is no longer the best option for manufacturing most goods today. Instead, next-shoring is gradually becoming the way to win business in the future.
More than two-thirds of global manufacturing happens in industries that lean towards locating production close to product demand. Therefore, manufacturing production and employment have recently risen. Prompt, customizable delivery is becoming a significant component of the supply chain. Manufacturers are discovering that they can't effectively respond to customer demands if their production facilities are located in another hemisphere.
Regional demand appears to grow in sectors such as automobiles, machinery, food and beverages, and fabricated metals. In the United States, about 85 percent of the industrial rebound since 2010 can be explained just by the growth in these industries.
Global demand is growing from 40% in 2008 to 66% in the next eight years. As the demand rises, it is splitting into many brands, features, quality levels, and service needs. The regional, ethnic, income, and cultural diversity of markets such as Africa, Brazil, China, and India is raising the stakes for meeting local demand. For instance, in the auto industry varied customer demand has led to a 30+ percent increase in the number of models.
As the labor vs. cost gap narrows, the importance of local demand is driving manufacturing employment. Factoring labor and costs have the greatest impact on location decisions within a region. This is the reason that Airbus set up manufacturing in Alabama instead of Texas or North Carolina.
FedEx is testimony to global trends because they ship by air, ground and sea. They see how this trend toward next-shoring is growing, as FedEx helps their customers find creative and effective supply chain solutions to get their goods and products around the world. Today's trend toward next-shoring isn't a matter of geography, or competition between countries. It's access to innovative manufacturing techniques, of thinking beyond the basic numbers and coming up with the most efficient supply chains.
Innovative technology will also play a key role in the future of manufacturing, and where it's located. The development of 3D printing is a remarkable way that companies could replace traditional suppliers of parts with directed usage of in-house printers.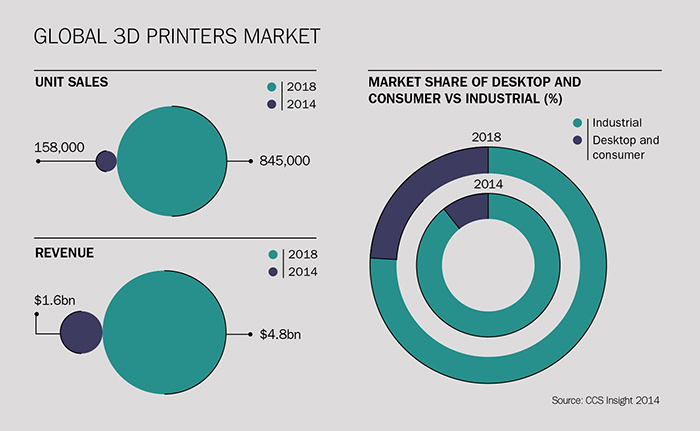 The global picture is like a puzzle that needs to be pieced together. The University of Lausanne created a software program, called the Cost Differential Frontier, which helps companies figure out the best place to locate a production facility by comparing labor, financing, regulations and shipping costs, along with security problems. Whatever the result, it's about entry to global connections in different parts of the world.
Over the past decade, offshore investments had more risk than projected. Labor isn't as cost-effective as it had been, as the wage gap has shrunken between the Chinese and American manufacturing wages. Because of this, localized production in the U.S. is more attractive when factors such as the cost of fuel and delivery are factored into the equation.
Profit margins for foreign made goods are declining, while automation's reliability and functionality has increased. There's logic for incorporating robotics into the supply chain with engineering support being more sophisticated. This increases the ROI, which definitely is satisfying corporate investors.
More companies are moving toward automation. Because of the sophisticated labor pool, it just makes sense to do it domestically, which also reduces the shipping costs and distribution speed to a U.S. customer base.
Retailers are requiring daily shipments to their stores. That cannot be accomplished if the manufacturing facility is in Asia, where the cycle from start of production to the retailer's warehouse might take three months. During this time, the cost of inventory is tied up in warehouses, ships and docks as it finds its way to the stores.
If retailers like Amazon, which is already reorganizing its operations, are building distribution centers in major metropolitan areas, rather than relying on a few large DCs several states away, will manufacturers not be far behind?
Manufacturers can no longer just look for cheap labor. Those days are gone and next-shoring is the future of global manufacturing.
The content & opinions in this article are the author's and do not necessarily represent the views of ManufacturingTomorrow
---
Comments (1)
We see many companies moving toward localization. U.S. companies are reshoring and foreign companies are investing in U.S. locations to be in close proximity to the U.S. market for customer responsiveness, shorter lead times, flexibility, quality, and for the positive branding of "Made in USA". Companies are recognizing that with the use of the refined metrics of total cost of ownership (TCO) to uncover the hidden costs and risks of offshoring, and reducing costs with sustainable strategies such as robotics, improved product design, innovation, automation, and LEAN they can increase competitiveness and manufacture in the U.S. profitably. The Reshoring Initiative found that combined reshoring and foreign direct investment (FDI) added 77,000 jobs in 2016, surpassing the rate of offshoring by 27,000 jobs! In comparison, an average of 220,000 jobs were offshored each year from 2000 to 2003. Reshoring Initiative 2016 Data Report: The Tide Has Turned http://reshorenow.org/content/pdf/Reshoring_Initiative_2016_Data_Report.pdf The Reshoring Initiative Can Help In order to help companies decide objectively to reshore manufacturing back to the U.S. or offshore, the not-for-profit Reshoring Initiative's free TCO Estimator can help corporations calculate the real P&L impact of reshoring or offshoring. http://www.reshorenow.org/tco-estimator/
Post A Comment
You must be logged in before you can post a comment. Login now.
Featured Product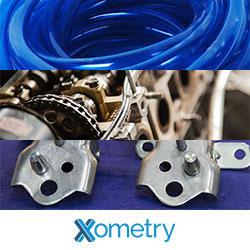 Xometry is your source for custom parts. Now, in addition to getting instant quotes on 3D Printing, CNC Machining, Sheet Metal, and Injection Molding, customers can create and send RFQs for die casting, stamping, and extrusion work to our nationwide network of pre-vetted manufacturers with just a 2D drawing. You will receive and be able to review responses from qualified shops within 7 days on an advanced web-based RFQ management platform. To learn more go directly to our site to issue and RFQ today. Stop wasting time managing RFQs through email and by phone, and start issuing RFQs at scale and in the cloud.