Predictive maintenance is revolutionizing the industry and transforming the entire operation. This technology predicts problems in a factory before they even happen, changing the paradigm and preventing disasters.
Why Startups Are the Future for the Industrial Internet
Chen Linchevski | Precognize
Please tell us a bit about Precognize and your role in the advanced manufacturing industry?
Precognize is a predictive maintenance startup that aggregates vast amounts of data from thousands of sensors in plants and accurately predicts where there will be a problem weeks to hours in advance. We work with verticals such as oil, gas, chemical, steel making, and other process industry companies, using data that already exists, and is stored away. We use that data to a company's advantage, cutting down on false alarms and accurately detecting failures.
My background is in conceptual modeling of complex systems and I believe that combining the knowledge of plants (structure and behavior) with data analysis will enable us to predict failures more accurately and efficiently.
What are the advantages of heavy industry companies working with startups as opposed to some of the more traditional companies?
Instituting changes can be a challenge in some organizations, especially those that have a well-developed way of doing things. Innovation requires the ability to change quickly, but change isn't easy, especially in a complicated and highly regulated work environment where things have been fine-tuned to work in a certain way. Big companies, like GE and Siemens, are investing billions in this technology, but are facing competition from startups who are more agile and better suited to deal with changes. Where large companies need to go through layers of bureaucracy and approvals in order to innovate, startups do it without blinking. And in an era where markets, regulations, and costs change in an instant, you often need to think like a startup.
What differentiates Precognize from other predictive maintenance technologies?
Unlike others in this field, Precognize uses an engineer's expertise and injects that knowledge into the software. We essentially translate the engineer's knowledge into the technology, through a simple and fast process. This combination corresponds to the trend in the market and gives customers greater control of their data. Precognize has a quick two-week implementation process and analyzes the thousands of sensors from the entire plant, rather than just a portion. The technology tracks, analyzes, and infers any form of information that is required such as identifying operator mistakes and leakages.
What benefits do heavy industry companies stand to gain by adopting these technologies?
The way maintenance is done today is extremely outdated--100 years ago factories were responding to issues, rather than preventing them. That approach is expensive and interruptive.
Predictive maintenance is revolutionizing the industry and transforming the entire operation. This technology predicts problems in a factory before they even happen, changing the paradigm and preventing disasters.
Where do you see the future of IIOT going?
The industry is beginning to use these technologies, but it will take a few years for companies to adapt to these changes as the entire way of thinking must change. Companies who want to be ahead of the curve should jump on it now.

Why do you think the industry has been slow to adopt these technologies?
We are dealing with traditional and well-established industries. There are certain ways they are used to operating, and it has been working quite well for them in the past. Change is always something that is difficult to embrace, but we believe that by relying on the knowledge of the plant's engineers, plants are more willing to welcome our new technology. Incorporating the engineers' intimate knowledge of the plants into the technology is key to predictive maintenance, while also quelling their legitimate fear of job security. With time, ROI will become increasingly evident from less downtime, more production, lower maintenance budgets and better reputation due to less accidents.
How does Precognize implement its technology in factories?
First, we analyze the historical data to get a baseline. Then, in a quick two-week implementation the plant's engineer models the plant. We worked hard to make this a very simple and intuitive interface. That's it! In real-time, anomalies are projected on the model to generate a few, actionable alerts.
What are the savings in relation to the cost of implementation?
The savings in preventing lost production time are immediate, but there are also long-term savings such as cutting down on maintenance costs due to lengthening maintenance intervals and getting rid of redundant backup systems.
What's next for Precognize?
As for the future, we are looking to develop a disruptive business model for the industry. We want to engage with insurance companies to offer predictive maintenance as a means to reduce the cost of risk. It is really a win-win situation. The plants gain reliability, due to less shutdowns and failures, and hence should expect lower insurance premiums. Additionally, insurance companies save huge amounts by not paying for the preventable damages, especially those related to third-parties and business interruptions.
About Chen Linchevski
Chen has vast experience in management, sales and business development of industrial software. Chen is a true believer in the ability of the industrial sector to transform itself and increase efficiency more than ever by leveraging Big Data. Previously, Chen was the CEO of Opcat, served in executive positions in Ayeca and worked with key technology companies such as GE, Israel Electricity Company, Elbit, and IAI, specializing in analysis and design of complex business analysis. Chen holds an LLB from the Hebrew University in Jerusalem.
The content & opinions in this article are the author's and do not necessarily represent the views of ManufacturingTomorrow
---
Comments (0)
This post does not have any comments. Be the first to leave a comment below.
---
Post A Comment
You must be logged in before you can post a comment. Login now.
Featured Product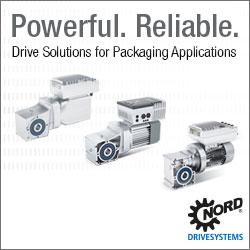 NORD's redesigned line of small CLINCHER parallel gear units showcase increased power and torque capacity for a variety of applications. These re-engineered versions will be replacing the existing SK0182NB, 0282NB, and 1382NB units. They are lightweight, have improved heat dissipation, are more cost-effective, and are available with NORD nsd tupHTM sealed surface conversion for wash-down and extreme environments.