Every single product we manufacture from shafts, heads, shoulder pads and gloves at some point had gone through the 3D printing process.
The Future of 3D Printing and Sports
James Miceli & Jason Daniel | Epoch Lacrosse
Give a brief overview on how Epoch incorporates 3D printing in its developmental stage?
Epoch Lacrosse utilizes 3D printing throughout its product developmental stage, which creates a significantly shorter product cycle over using other methods. By using 3D printing we're able to quickly make edits to product prototypes and experiment with different designs– 3D printing helps conquer one of our biggest challenges to constantly innovate and make product changes. Our designers have a passion to make the perfect product and by utilizing 3D printing, we're able adjust and validate our products and can make changes up until the last minute and in a much shorter amount of time. This is significant to our industry, since the first plastic lacrosse head was introduced in the 1970s – giving us almost 50 years of catching up to do. – James Miceli, Principal Epoch Lacrosse
What are some of the biggest benefits to Epoch using 3D printing for product prototypes?
Most of the benefit here is in development time and decision time… designing a new shape or developing new tech using the latest and greatest CAD software is great because we can quickly vet and model ideas. But, there is a gap with CAD since we work with such complex and organic shapes that you really need to touch and feel the product to see the depth and scale. With 3D printing tech, we can take that model and turn it into something real within minutes to hours (depending on the size). Typical prototyping process like machining aren't feasible for these types of shapes (cost and time prohibitive) and techniques like clay modeling require an immense amount of technical skill in a craft that is hard to find (you also don't always get the design intent 100%). With a 3D printer, the designer can instantly have something in their hands that represents what they wanted to create, CAD allows them to control very finite details of the shape and the printer executes on that design to print just what was intended. This all leads to faster decisions in the dev process. -Jason Daniel, Epoch Composite Product Engineer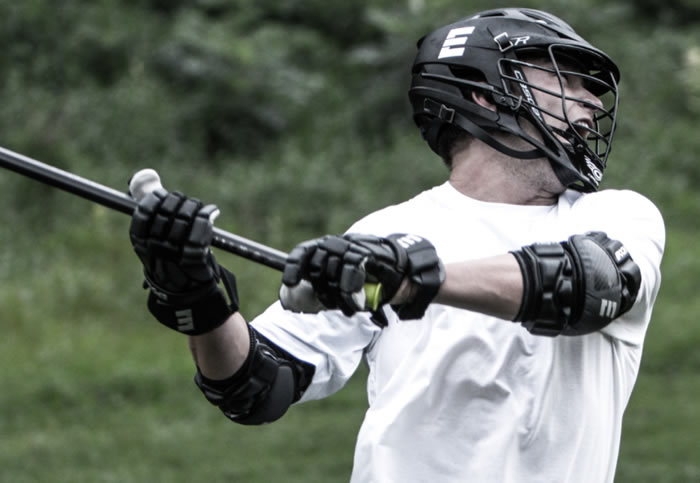 How does a product evolve from a prototype to the actual manufacturing process?
Products evolve in a number of ways over the course of the development process. Typically, we start with the quickest way to get an idea or concept into a form that we can communicate with other people. This used to rely heavily on hand sketching but with more advanced and accessible 3D modeling software we can go straight to CAD (at the end of the day there's always a balance between hand sketching and cad work depending on the preferences of the designer). From there iterations of prototyping like 3d printing evolve from prints to focus on either aesthetics or performance. We pick a 3d printing process (FDM, SLS, SLA, etc.) and material depending on if we want to visualize a specific geometry as close to the final product as possible, or if we want to get the strongest 3d print that we can use in testing. Once aesthetic and performance aspects are modeled and approved by designers and engineers, a final manufacturability review captures key parameters noted in the design or engineering process and identifies potential issues or challenges that will be faced in the manufacturing process. Once design, engineering, and manufacturing check off on the product, tool design and production commences, followed by initial pilot runs for part qualification. -Jason Daniel
Do you see a time where the actual products will be manufactured using 3D printing rather than just for prototypes?
There is certainly a lot of opportunity to move to products that are 3d printed instead of traditional manufacturing techniques. If you look at how quickly additive manufacturing technology is evolving, along with the potential capabilities that can be unlocked, it's safe to say that the space designers and engineers are working in is expanding. New tools, new materials and new techniques will inevitably lead to new solutions that are outside of the box. Big barriers to product development like tooling costs and time can be greatly reduced, especially on small run or customized/sized products. -Jason Daniel
Does Epoch see potential to use 3D printing in other industries outside of lacrosse gear down the road?
Definitely, we pride ourselves on being a technology and design company with a focus on lacrosse products. Lacrosse is only the beginning for us as we are always looking to take our technology into other markets. – James Miceli
What are some of the products Epoch uses that have been tested using 3D printing?
Every single product we manufacture from shafts, heads, shoulder pads and gloves at some point had gone through the 3D printing process. -James Miceli
When did Epoch begin incorporating 3D printing to test its products?
We started using 3D printing for Epoch in the fourth quarter of 2012. -James Miceli
3D printing is nearly ubiquitous in the sports/lax industry, surely all of our competitors are using this tech in their development process. The tech probably hit the market in the early 2000s but really took off in the last 10yrs with the onset of more modern, cheaper, and accessible 3d printing tech. – Jason Daniel
James Miceli – Founder, Epoch Lacrosse & C6 Composites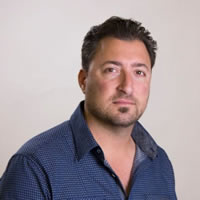 James Miceli is the founder and principal of Epoch Lacrosse and C6 Composites LLC. He grew up on Long Island and started playing lacrosse at 9 years old. With a strong passion and dedication to the game he loved, Miceli attended Adelphi University where he was a 2x NCAA DII National Champion and first team All-America his senior year. After college, Miceli worked for Pioneer Electronics, USA, under his mentor and close friend Russ Johnston where he learned the importance of building a brand vs. selling a product. After moving to Minneapolis to manage the Best Buy account for Pioneer, Miceli's role expanded to included short, mid and long term business planning and product planning by providing a consumer-facing POC at which he became intrigued with the role manufacturing has in product development and marketing. Miceli started the planning and foundation of Epoch Lacrosse while living in Redondo Beach, Calif., but moved back to Minneapolis with his now wife Jessica to launch the brand publicly. James and Jessica Miceli now live in Golden Valley, MN with their two children Francesca "Frankie" and Lorenzo "Enzo."
Jason Daniel – Product Engineer, C6 Composites
Jason is the lead engineer responsible for product design and development of high-performance carbon fiber composite products for C6 Composites. He has extensive experience working with various composite materials, manufacturing processes, and testing procedures. At C6 he oversees product development from initial ideation through prototyping, testing and manufacturing. He also is critical in the support of product through the entire manufacturing life cycle. Jason has a degree in mechanical engineering from Virginia Tech and graduated with a focus on mechanical design and product development. He has had a very strong love for sports since childhood and still actively participates in hockey, lacrosse and cycling sports. Jason now resides in St. Louis Park, MN with his wife Lindsey and their dogs Sammy and Kona.
The content & opinions in this article are the author's and do not necessarily represent the views of ManufacturingTomorrow
---
Comments (0)
This post does not have any comments. Be the first to leave a comment below.
---
Post A Comment
You must be logged in before you can post a comment. Login now.
Featured Product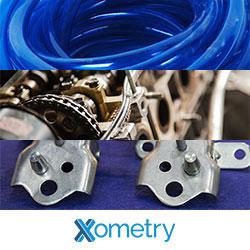 Xometry is your source for custom parts. Now, in addition to getting instant quotes on 3D Printing, CNC Machining, Sheet Metal, and Injection Molding, customers can create and send RFQs for die casting, stamping, and extrusion work to our nationwide network of pre-vetted manufacturers with just a 2D drawing. You will receive and be able to review responses from qualified shops within 7 days on an advanced web-based RFQ management platform. To learn more go directly to our site to issue and RFQ today. Stop wasting time managing RFQs through email and by phone, and start issuing RFQs at scale and in the cloud.