Measuring the number of perfect picks, volume of picks, savings by replacing traditional RF guns are data points that allow 3PLs (third party logistics) to quantify both a rapid ROI (return on investment) and TCO (total cost of ownership)
Increased Accuracy and Fulfillment Rates Reduces Training Time and Speed of Products to Customers
Thomas R. Cutler | TR Cutler, Inc.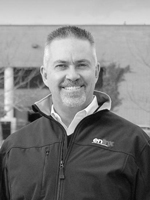 Dave Burns
CEO of Enlinx
David Burns, CEO of Enlinx, shared the importance of perfect delivery. The 3PLs (third party logistics) perfect shipping is vital as manufacturers expect thousands of orders fulfilled everyday are accurate, delivered on time, and all involve have transparency throughout the process.
Like many 3PLs impacted by e-commerce, Enlinx logistics services were cultivated during the years spent understanding and growing a previous business. Burns reported, "We experienced the exhilaration of rapid growth and the frustration of supply chain challenges that came along with it. We understand the importance of logistics and fulfillment in successful business operations. We are devoted to perfecting the 3PL business so customers can stay focused on what they do best, developing great products for customers."
Not all 3PLs are Equal
Enlinx is similar to other 3PLs in that they receive, warehouse, and ship products for clients who focus their efforts on building and marketing their business. Enlinx similarly receive orders electronically and process them to be shipped to a consumer or business. Burns noted, "Because we serve true omnichannel clients, our systems require some difficult coordination to fulfill all orders to our standards. The first step to perfect delivery is receiving our client's product 100% correct."
At receiving the 3PL firm measures, weighs, and identifies all attributes that will affect packaging and shipping of orders. This is important because our computer will receive orders and run through a process to cartonize (determine what box they will ship in) and then shop the correct rates determined by the parameters given to them with the order.
The company has set up an area with pick locations separate than the case locations. The team loads the pick location through the night and early morning allowing the fulfillment team to pick less than case picks with much more efficiency. All less than case orders will be picked from this area then go to a pack area to check the order and prepare to ship. All boxes are put on a conveyor and directed to a truck or go to a location to match with other case picks for larger B2B (Business to Business) orders. All B2B orders will follow the instructions for each individual order to meet the strict requirements set out by many clients and big box stores.
Omnichannel focus alters 3PL operation process
Shipping orders direct to a consumer is a much different process than serving a big box store, it is like running two different operations. Burns shared that, "Enlinx has set up our warehouse to pick broken case orders in the same way so we can train and perfect our accuracy. but we separate our orders through our conveyor sortation to handle our B2B shipments that require unique attributes with each order. The orders then go to our value-added service to make sure all requirements are meet before sending to our shipping department who then follows the requirements needed for big box stores to receive shipments free of fines because of violations in their standards."
Like many 3PLs experiencing rapid on-line growth of their customers, Enlinx enlisted WarehouseOS solution. Before WarehouseOS the company was using a method called "Pick and Pass." The box was moved to the pick location via conveyor, once it reached designated zone a picker would scan label and be directed to the pick location to make pick and deliver to the box. While this method worked well for certain clients, Burns reported, "We found it to be very difficult to be efficient and accurate with clients using large SKU counts and items that might look similar but only different in size like 'Small, Medium and Large.'"
He added that as SKU counts grew and volume grew, the company found it difficult to increase staff and increase primary pick locations for the product. A primary pick location required one full location per SKU. This location was dedicated to the inventory even if the inventory was out or picks for the day over exceeded the space for the product.
As warehouse space tightened the 3PL was challenged in finding primary pick locations and found ourselves traveling longer distances to fulfill orders. Training became harder and accuracy was difficult because there was no way to build in an accurate order checking process.
Before choosing WarehouseOS, the company spent time looking at voice pick software that used similar set ups like pick and pass but felt this would not be the right answer. It was expensive and required a much larger expense in conveyor to do the job correctly. They also explored improving pick and pass but recognized the primary pick location would not be efficient for the clients we were expanding to serve.
One feature that was of great interest was the random put away. WarehouseOS helped the company overcame the challenge of primary pick locations and used existing area much more efficiently. Another interest was the ability to put the management of orders in the hands of the manager on the floor. If there was a request to find an order before it was picked we could now find it electronically and bring it up to be picked on the next cart.
Burns noted, "We found it easier at the pack station to sort order by box size so that the pack station didn't have to be stocked with multiple boxes. The accuracy improved greatly as we scanned each item into the box before sealing and labeling the box."
Access to metrics or data demonstrates the efficacy of the new system
Measuring the number of perfect picks, volume of picks, savings by replacing traditional RF guns are data points that allow 3PLs to quantify both a rapid ROI (return on investment) and TCO (total cost of ownership). Burns insisted, "Right now, we can say our accuracy is our number one benefit. We could increase staff and volume while feeling confident that the orders went out accurate. We finished our integration and implemented just before our rush season. Running a new system allowed us to increase our throughput and serve our clients with near perfect delivery keeping them very happy this season but we can't speak accurately about productivity. We are improving our process and increasing our productivity but we are still working on real numbers to measure our results."
Some surprising results
Beyond an increase in accuracy, fulfillment rates, Enlinx experienced reduced training time and reduced time to get products to customers. Burns shared, "We can measure the accuracy; it improved to near perfect if all products could be scanned. Training became easier and we could increase throughput by increasing staff (not something that could be done with other pick methods). Again productivity (man hours per order) were high but seamed to improve as we weeded out new staff that was slow and improved integration and inventory methods."
WarehouseOS website: www.warehousemobilesolutions.com
Enlinx website: www.enlinx.com
Author Thomas R. Cutler
Thomas R. Cutler is the President & CEO of Fort Lauderdale, Florida-based, TR Cutler, Inc., (www.trcutlerinc.com) Cutler is the founder of the Manufacturing Media Consortium including more than 6000 journalists, editors, and economists writing about trends in manufacturing, industry, material handling, and process improvement. Cutler authors more than 500 feature articles annually regarding the manufacturing sector and is the most published freelance industrial journalist worldwide. Cutler can be contacted at trcutler@trcutlerinc.com and can be followed on Twitter @ThomasRCutler.
The content & opinions in this article are the author's and do not necessarily represent the views of ManufacturingTomorrow
---
Comments (0)
This post does not have any comments. Be the first to leave a comment below.
---
Post A Comment
You must be logged in before you can post a comment. Login now.
Featured Product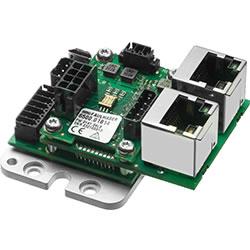 The FAULHABER Linear Actuator L series are designed to provide high performances in compact dimensions, these actuators can support large input speed, high output force and are suited for a wide range of applications like robotics, industrial machines and laboratory equipment.