There is still much work to be done with regard to technological advancement and operational process before the 2016 trends peak, but there's no doubt that the manufacturing industry is evolving like never before.
Year in Review: Industry Embraces Supply Chain Trends of 2016
Contributed by | OTTO Motors
This time last year we reviewed 3 Supply Chain Trends to Watch in 2016. The trends were bold, visionary, seemingly futuristic, but industry did not disappoint. There is still much work to be done with regard to technological advancement and operational process before these trends peak, but there's no doubt that the manufacturing industry is evolving like never before.
INCREASED RELIANCE ON AUTOMATION AND ROBOTS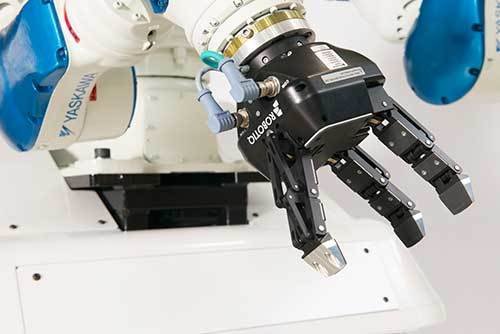 The first was industry's increasing reliance on automation and robots. The World Robotics Report reported that by 2019, more than 1.4 million new industrial robots would be installed in factories around the world. With insight from the report stemming from research conducted in 2015 and beyond, it is a leading indicator that this trend is in fact well established. And who is leading the way in the growing appetite for industrial automation? None other than China, which reportedly purchase more than one in four industrial robot units sold worldwide in the last year.

REALIZATION OF THE INDUSTRY 4.0 VISION
The Industry 4.0 vision emerged in 2016. A nod to the growing use of robotics, this trend represents much more than automation. We're certainly nowhere near the fulfillment of Industry 4.0, but it has arrived and is now in its infant form. This trend entails the fusion of cyber-physical systems, and data sharing between systems and people to enable the highest levels of productivity in a plant. This combination of technology, data and process is driving the rise of smart factories. Stanley Black and Decker and Siemens are early adopters of this thinking and started making changes to their operation as early as 2013. In 2014, GE revitalized its mission statement to focus on inventing the next industrial era. In the past year, Adidas jumped onboard by opening its future-forward facility in Germany. The Industry 4.0 trend is, needless to say, well under way with a rapidly growing adoption rate.
SERVICE CHAINS WILL BECOME MORE IMPORTANT THAN PRODUCT CHAINS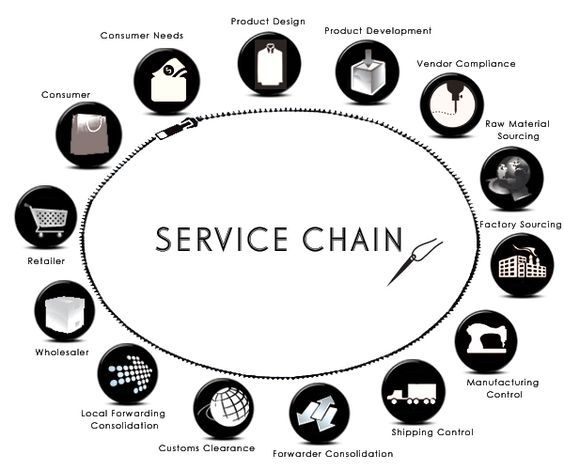 Providing high-quality products isn't a benefit, it's a standard. In addition to quality, the customer is also looking for cost-effective and timely delivery of the product, as well as on-demand service and support as required. This year, McKinsey & Co reported that businesses may need to adapt new models in order to capture value and thrive in an ever-changing marketplace. Therefore, business models are expected to shift value pools in the existing value chain. This trend is still premature, but is intertwined with the above two; as technology and process converge, operational systems will naturally evolve.
With 2016 under our belt, these trends are facilitating changes to how conventional supply chains of the past have operated. So, what will 2017 have to offer? Gartner forecasts advancements in artificial intelligence, cyber-physical systems and digital technology platforms for data sharing and reporting. It's these technologies that are leading to a new era of manufacturing: Industry 4.0. Considering a revitalization within your operation? Check out this 10 Step Guide to Prepare for Industry 4.0 to learn how you can remain competitive in the next industrial revolution."
The content & opinions in this article are the author's and do not necessarily represent the views of ManufacturingTomorrow

OTTO Motors
WE ENABLE SELF-DRIVING VEHICLES TO ACHIEVE THE HIGHEST LEVELS OF EFFICIENCY, SAFETY, AND SIMPLICITY
Other Articles
So how can you improve the value stream while reducing wasted time and money to incorporate lean manufacturing principles? The answer lies in one word: Automation.
Industry 4.0 and the Internet of Things are far more than technology buzzwords; instead the possibilities of these technologies are almost impossible to imagine and overestimating their potential is difficult.
Self-driving vehicles (SDVs) break free of magnetic strips and pre-programmed routes, unlike their autonomous guided vehicle (AGV) brethren
---
Comments (0)
This post does not have any comments. Be the first to leave a comment below.
---
Post A Comment
You must be logged in before you can post a comment. Login now.
Featured Product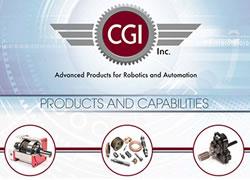 From Prototype to Production CGI Motion enables design excellence across a wide range of industrial applications. We thrive on customer driven innovation in precision gearbox, precision machined components and electro-mechanical assembly solutions ranging from aerospace systems to semiconductor applications. We are your design and manufacturing partner helping to differentiate your product, machine or innovation. Our team of problem solving engineers and product managers can bring your application to market on time and under budget. Whether it's an improvement on a current design or groundbreaking new designs, CGI has the know-how and team to enable design excellence. Connect with us today to explore what CGI Motion can do for you.