Moving a product concept to the prototype stage remains an exciting step.
Keys To Developing A Successful Product Prototype
Matt Davis | RevPart
Even for the seasoned design engineer or manufacturing professional, moving a product concept to the prototype stage remains an exciting step. After all, it often means the first tangible result of a lot of hard work — typically weeks or months of brainstorming, discussion and design.
That's why it's so important to be able to shift the focus to getting the most out of your prototype. In the anticipation of having a concrete representation of your (or your company's) idea, best practices and keys to success can sometimes get lost. It's always worth remembering a few important ideas and guidelines to help create a successful product prototype.
1.

Set the bar … somewhere.
Depending on where you are in your product development, you may have different goals or expectations for your prototype. You might, for example, be expecting it to be operating perfectly as intended (if you're creating a functional prototype — more on that shortly). You might be prototyping to solve a product design problem or help generate more feature concepts. Or you may be prototyping for appearance or aesthetics. The important part is to know where you are in the process, and what you're looking for from your prototype.
2.

Have goals in mind.
A "successful" prototype doesn't necessarily mean one that's ready to go right to production. Setting realistic, appropriate goals for each iteration is a great way to have "successful" prototypes at each step of the way, contributing to the eventual overall success of your product.
3.

Don't be afraid to experiment.
Because now is the time to do so. You can try different materials, for instance, or test unconventional design ideas — and you just might have a breakthrough.
4.

Brush up on the prototyping process.
While 3D printing for rapid prototyping has been around for quite some time, for example, there are a number of newer materials that are conducive to the process that haven't always been in use. These can lend themselves to faster and more cost-effective iterations, and you may even find that one of these materials (and/or 3D printing itself) is suitable for your production run.
5.

Examine your budget.
If you need a very close replica of the finished product — look, functionality, physical properties, and so on, prototyping via your final production process might be the solution you need — though it can quickly become cost-prohibitive (depending on the process). Other methods like 3D printing can allow for more iterations at a lower cost, while reliably providing the "information" you need about the prototype and your product.
6.

Embrace the failures.
Because again, now is the time to do so. If you can learn from a failed prototype and improve on what isn't working for the finished product, you can call it a success (and you can also be glad that whatever problems it had didn't occur during production).
Taking the above factors into consideration will go a long way toward enabling you to learn from your prototypes, and from the process itself. It's all a matter of knowing what to identify. Whether you're an experienced engineer or a newcomer to the world of manufacturing or product design, hopefully you've picked up a thing or two to look for and think about as you carry out your prototyping.

About Matt Davis
Matt Davis is an experienced product design engineer and design guru in plastic injection molding at RevPart — a custom rapid prototyping and 3D printing services company.
The content & opinions in this article are the author's and do not necessarily represent the views of ManufacturingTomorrow
---
Comments (0)
This post does not have any comments. Be the first to leave a comment below.
---
Post A Comment
You must be logged in before you can post a comment. Login now.
Featured Product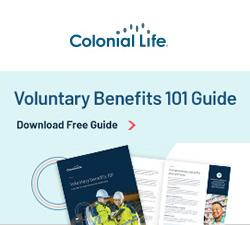 If there was ever a time to add voluntary benefits to your employees' compensation package, this is it. The tight labor market combined with supply chain bottlenecks, continued COVID-19 outbreaks, rising input costs and workforce challenges have helped drive a national trend of record high turnover rates for the manufacturing sector, making it imperative to evaluate compensation and benefits packages to remain competitive. The voluntary benefits 101 guide for manufacturers provides practical information about voluntary benefits without the jargon or complicated details. Download the guide.