More and more manufacturers will adopt new technologies that will bring speed, agility, and quality to the creation and production of U.S. products.
Manufacturing Our Future
Contributed by | Otto Motors
The link between manufacturing and economic growth is critical. For every dollar spent in manufacturing, another $1.37 is added to the economy—this is the largest multiplier of any sector. Manufacturing investments create ripples across the economy, creating jobs and growth in other industries. With that said, the industry is at a turning point.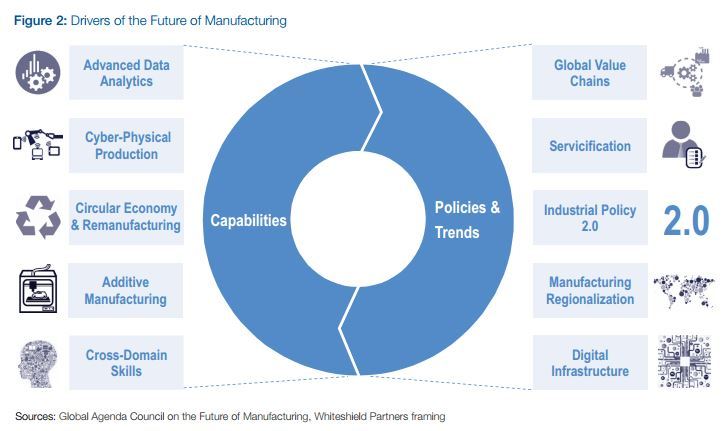 So what does the future of manufacturing hold? As we are on the cusp of the fourth industrial revolution, the future of manufacturing contains continued innovation and technological growth, an increase in public-private partnerships, and a focus on a new generation.
SMART FACTORIES, SMART WORKERS
Industrial robots, IoT, and 3D printing are on the verge of revolutionizing manufacturing. 71 percent of manufacturers are already adopting 3D printing in some way, while 25 percent plan to adopt it in the future. The growths of these technologies are on the verge of being mainstreamed. Manufacturing jobs are becoming increasingly high-tech, requiring a demand for more advanced skills, and as a result, many manufacturers see the talent shortage worsening in the coming years. However, development in technology and innovation comes with a more globally competitive industry and a stronger economy; and an increase in skilled jobs results in higher wages. Many manufacturers also believe that theadoption of advanced manufacturing technologies will result in hiring additional employees. The industry is seeing advanced manufacturing as a job creator, not a job killer.
A NEW GENERATION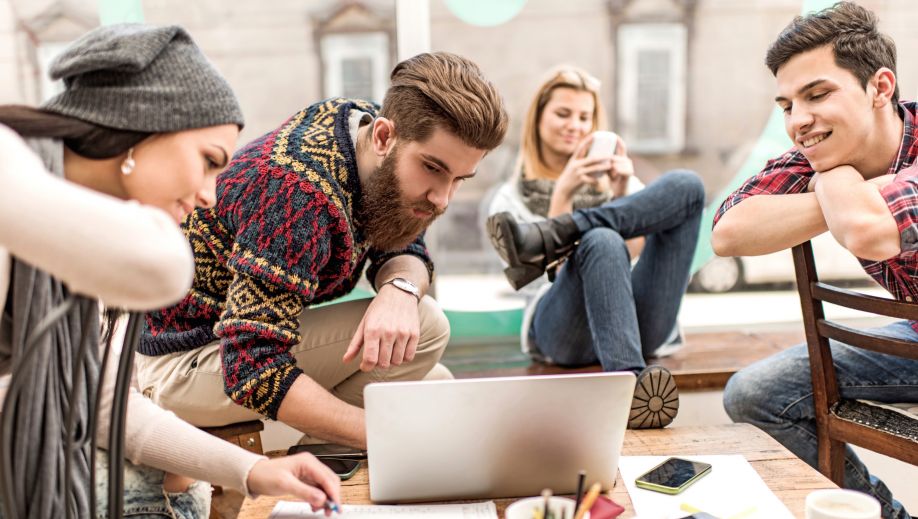 We know that filling jobs in this industry is difficult. The future of the manufacturing workforce is in the hands of the Millennial Generation. This generation has exceeded Generation X to become the largest group of the U.S. workforce. In addition, millennials are expected to make up half of the workforce by 2020 and 75 percent of the global workforce by2025. Simply put, millennials are the future. As a new generation takes over the workforce, manufacturers need to adapt to the changes coming their way. Tech-savvy, connected millennials will be the focus of manufacturers' future recruitment strategies, along with adapting to their work environment expectations. Manufacturers interested in building their future talent pipeline should participate in National Manufacturing Day on October 7, 2016.
PUBLIC-PRIVATE PARTNERSHIPS
As manufacturers adopt more advanced technologies, the need to recruit and upskill workers is rising. The key to closing the growing skills gap is public-private partnership – where the education system provides industry-based training and is supported by private sector standards and on-the-job learning. Aligning manufacturing education with industry standards sets high expectations and establishes an effective and critical talent pipeline. It is essential that policy makers advocate for education and job training policies that strengthen the manufacturing workforce.
What we know about the future of manufacturing is that it is entering an era of change – good change. More and more manufacturers will adopt new technologies that will bring speed, agility, and quality to the creation and production of U.S. products.
Thanks to The Manufacturing Institute for contributing this post. For more information about the Future of Manufacturing and Industry 4.0, read"Innovation in an Interconnected World."
The content & opinions in this article are the author's and do not necessarily represent the views of ManufacturingTomorrow
---
Comments (0)
This post does not have any comments. Be the first to leave a comment below.
---
Post A Comment
You must be logged in before you can post a comment. Login now.
Featured Product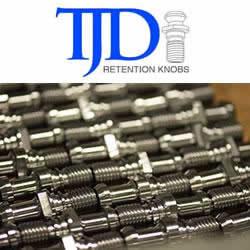 Our retention knobs are manufactured above international standards or to machine builder specifications. Retention knobs are manufactured utilizing AMS-6274/AISI-8620 alloy steel drawn in the United States. Threads are single-pointed on our lathes while manufacturing all other retention knob features to ensure high concentricity. Our process ensures that our threads are balanced (lead in/lead out at 180 degrees.) Each retention knob is carburized (hardened) to 58-62HRC, and case depth is .020-.030. Core hardness 40HRC. Each retention knob is coated utilizing a hot black oxide coating to military specifications. Our retention knobs are 100% covered in black oxide to prevent rust. All retention knob surfaces (not just mating surfaces) have a precision finish of 32 RMA micro or better: ISO grade 6N. Each retention knob is magnetic particle tested and tested at 2.5 times the pulling force of the drawbar. Certifications are maintained for each step in the manufacturing process for traceability.