The SMEs (small and medium-sized enterprises), especially the parts manufacturing factories will swell with the success of the 3D printer.
3D Printer Market Is Seen as Pillar to Revive Japan's Manufacturing Industry
Junko Nirmala for | ManufacturingTomorrow
It is not true that 3D printing is mostly a western affair. It is hitting East Asia significantly. Japan is the true example of it. The Japanese are not only using 3D printers, they are manufacturing it on a large scale. It seems that they are committed to spreading this culture extensively across the globe. The survey report says that 3D printing market in Japan will grow to become around 1 trillion yen in 2020.
As the computer can easily scan three-dimensional objects and write the blueprint righteously, 3D printers can easily produce the prototypes of various medical equipment and auto parts. The Japan Ministry of Economy, Trade and Industry is hopeful about the bright future of it. According to it, the market size of the 3D printer in Japan will swell to become 230 billion yen within the next few years which is 4.3 times more than the present market.
Last month July 28, 2016, IDC (The International Data Corporation) Japan announced the projection on Japan`S 3D printing market. According to the IDC estimation, the limitations of technology became apparent after an initial craze in 2014. There has been significant growth found in the sale and other related business (such as maintenance service and manufacturing industry).
Total sales amount of the domestic 3D printing market in 2015 reached 34.4 billion 86 million yen. It grew 104.4 percent in comparison to the last year.
However, sales of 3D printer body decline with 67.5 percent 14.1 billion 11 million yen year-on-year. This problem affected Japan's shipment market. Consequently, shipment rate declined nearly 79.8 percent in 7900 cars. However, it did not affect the desktop market. According to IDC, 3D printers became 500,000 yen.
Related business other than the body grew significantly. In sales a rapid growth found. It became 162.1%. The building material also received the rapid growth of 11.8 billion 33 million yen in 2015. The sales increased by 177.3 %. Although the growth in the overall desktop 3D printing is recovering from a downward trend, the future of the 3D printer market is yet to receive significant improvement.
A large growth in the future is expected in 3D printing related services. The reason is a demand of receiving 3D data from an individual or company. Besides, the demand for the three-dimensional modeling contract service to perform a three-dimensional modeling would help to its growth.
In addition to intermittent demand, the demand of manufacturing prototypes and expanding the use of 3D printing service can be expected. Presently, three-dimensional modeling contract services are high on demand and they have a large market share. Compared with overseas, in case of a how to use the desktop in one of the garage kits to make the images of parts, the uses will be extensive, especially in the case of Japan.
There is a great chance of reviving resin filament and metal industry. Side by side, the three-dimensional modeling materials is expected to grow significantly in near future.
And the improvement will be found in the 3D printer technology. It will grow, keeping pace with the expansion of the corporate market. To go with an increasing number of available materials is an important factor. Experts hope that 3D printing aspect will significantly help struggling SME and definitely increase the probability of reviving the manufacturing industry in japan.
So far in Japan experienced, there is a big chance of a change in lifestyle by the two factors- net revolution and mobile revolution. And japan is witnessing the 3D printer revolution. You cannot take print out only a pretty lousy one. Therefore, for the home the 3D printer will make a prototype of the industrial products. However, these issues can be overcome in the course of time with technological improvement. Therefore, the evolution of the 3D printer will never stop.
Every Manufacturer is seeing as 3D printer has become a "means" of supporting various types of businesses. Only the "purpose" is different in the case of what to make. To produce data in 3D printers, it is necessary to include "data" option. In order to prepare the data there must be the options like (1) data download, (2) created in CAD and CG, (3) 3D scan, (4) dedicated software. With four sacred treasures in hardware development, it is also possible to perform agile development rather than a waterfall. Waterfall is a top-down method of development, testing, and check operation from the request. Backtracking is difficult in a large-scale. Therefore, the process of negotiation between departments is subject to a large scale. On the other hand, to create a prototype of a large number of small-scale projects an agile type is used. It makes a request, development and testing on how to develop that product to produce good and better thing. Although agile type is utilized in much software, it is difficult in the conventional hardware development process. However, it is possible to introduce agile even in hardware by 3d printing method. Thus, it can enhance the manufacturing capabilities of a business or an industry.
As the consequences of it, Japanese manufacturing industry will revive and receive notable growth. The SMEs (small and medium-sized enterprises), especially the parts manufacturing factories will swell with the success of the 3D printer. It is expected that the rationalization and efficiency of Japan's manufacturing industry will sharpen significantly.
About Junko Nirmala
Junko Nirmala is a Tokyo resident with 17 years of Professional experience in Technology and business consulting services. Her diverse background includes Advisory assignments completed for 70 plus Japanese companies on Globalization, Founder of startup company in Green Technology, conducting Training and seminars for Global Workforce in Japan and so on. Currently she is involved in Promoting Japan Robots Industry. She has authored 3 books and consistently writes for newspapers and magazines in Japan.
The content & opinions in this article are the author's and do not necessarily represent the views of ManufacturingTomorrow
---
Comments (0)
This post does not have any comments. Be the first to leave a comment below.
---
Post A Comment
You must be logged in before you can post a comment. Login now.
Featured Product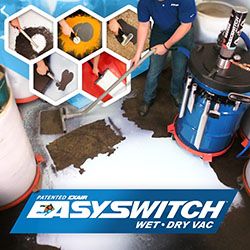 Hazardous Location Cabinet Coolers are available for use with Class I classified enclosure purge & pressurization systems. UL Classified HazLoc Cabinet Coolers are a reliable way to cool and purge electronic control panels. Protect your enclosures! https://exair.co/184-542