Everything from web design to order management to shipping — not to mention the actual manufacturing process — has to change to accommodate a market of one.
Biggest Challenges Of Mass Customization And Tips For Addressing These Challenges
Ron Mouw | Configure One
Overcoming Mass Customization Challenges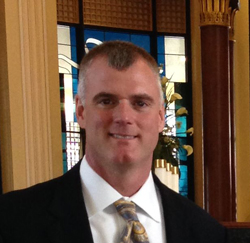 Today's customers are not willing to settle for standard products, and smart manufacturers know that offering customized solutions is the way to win customer loyalty and outdo the competition. Handcrafting is not feasible on a large scale, and mass customization requires a fundamental rethinking of the way operations run.
In fact, everything from web design to order management to shipping — not to mention the actual manufacturing process — has to change to accommodate a market of one. To be successful, companies need to ensure they have equipment and processes that scale efficiently yet are agile enough to adapt to changes in customer demand
Design Thinking
The first step should always be to ensure that the product can be assembled easily to customer specifications. It's simpler to design products with modules that work together if you start that way, but it's possible to analyze and update existing products so they can be put together from modules or sub-assemblies.
The first place to start with existing products is to look at existing sub-assemblies to see if they can be sold as an option, marketed as a feature, and stocked separately. Features provide benefit to customers while options represent the choices within each feature grouping. For example, if your product is a PC, a feature might be a hard drive. The options within the feature might include drives with various storage capacities. Options should generally be maintained as stock units to simplify kitting of the final assembly.
Product Configuration
One of the best tools in the mass customization toolbox is a product configurator that allows your customers or your team to decide what to include in the product. In fact, Forbes names CPQ (Configure, Price, Quote) tools as one of the top two hot markets for CRM.
Not all product configurators are alike, so if you decide to add one, assess it carefully. Some configurators simply list options within features and have no mechanism for validating the choices. Look for a "rules-based" configurator that uses logic to ensure the product will fit together and work when built.
Beyond rules, other configurator features that can simplify mass customization include cost and price rollups, automatic routing creation, automatic work order generation with links to the sales order, and the ability to do calculations.
Calculations are especially helpful if your product comes in multiple sizes and uses fabric, sheet metal or similar raw materials. The configuration process may be done in a scripted mode where the configurator takes the user through each feature set in a specific order, or where users select features in whatever order they prefer.
In a recent report, research firm Gartner names CPQ solutions as one of the most important tools for sales enablement and efficient operations.
Forecasting
Forecasting may be more complicated when you are into mass customization, since it is nearly impossible to predict all the possible combinations. Most companies solve this problem by forecasting each option individually. Some supply chain and ERP systems facilitate the process by allowing the use of "planning bills." A planning bill is structured like a regular bill of material, except that components may not be actual items and quantities are expressed as a percentage rather than a specific quantity.
The use of planning bills simplifies forecasting and planning by allowing the forecasting to be done at an aggregate level. For example, if the product comes in silver, rose gold and black and has three size drives, it is very hard to forecast how many silver units will require the largest drive. However, it is easier to know that the product mix will be equally divided between colors, and that 65 percent of all units will have the largest drive. This allows the company to order and stock adequate materials to meet demand even when the exact product requirement will not be known until later.
By working with engineering and operations, it is possible to effectively manage your organization as you move to mass customization.
About Ron Mouw
Ron Mouw is the Sales Director, CPQ at Autodesk Configure One. Autodesk, Inc. is a leader in 3D design, engineering and entertainment software.
The content & opinions in this article are the author's and do not necessarily represent the views of ManufacturingTomorrow
---
Comments (0)
This post does not have any comments. Be the first to leave a comment below.
---
Post A Comment
You must be logged in before you can post a comment. Login now.
Featured Product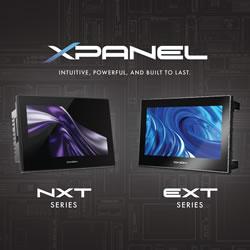 Introducing the Xpanel eXT and nXT series, advanced industrial HMI solutions that set a new standard for performance and usability. Utilizing our brand new Canvas HMI software for project creation, the Xpanel eXT and nXT series deliver a seamless and efficient user experience. They combine industrial-grade touch technology, powerful embedded OS hardware with a quad-core CPU, and an easy-to-use runtime platform. The Xpanel eXT and nXT series are specifically designed to optimize and streamline industrial operations, enhancing your HMI experience.