Safety is a complex topic, but these six factors are helping to not only increase workplace safety this year but also efficiency, quality and employee well-being.
2016: Six Trends Affecting Safety In The Workplace
Steve Chang | RMG Networks
Safety has always been and will continue to be a top concern for companies. The rate of non-fatal occupational injury in 2014 was 107.1 per 10,000 workers, resulting in 1,157,410 recuperation days away from work. This rate is slightly better than the rate in 2013. Overall this resulted in greater workplace safety year over year. However, the truth is, safety requires constant vigilance.
Here are a few of the trends that will contribute to safety improvements in 2016 and beyond.
1. Better Process Design
Companies have begun to recognize that efficiency, quality and safety are all related, and each contributes to product costs. Companies have adopted such programs as Lean and Six Sigma with an emphasis on improving productivity and quality, but they also improve safety. "Poka-yoke," or error proofing in lean manufacturing, for example, reduces rework and increases safety because it prevents the improper use of tools and jigs, and helps ensure that items can be assembled easily — reducing the risk of injury. Warehouses use smarter layouts and picking techniques to increase efficiency and to reduce the possibility of injury. Almost every industry has a renewed focus on process design — enjoying a safety boost as a result.
2. Safety Systems
Automated safety systems have come a long way in the last few years. Safety gates and lights react more quickly and don't interfere with productivity. The combination of the two factors has increased adoption of automated safety systems, helping to reduce accidents and lost time.
3. Improvements in Robotics
Advances in robotics have enabled humans to avoid the most dangerous tasks, even in delicate situations. As robotics improve in dexterity and applicability, people no longer need to enter risky or hazardous environments.
4. Self-Paced Safety Training and Interactive Tutorials
Computer-based training, e-learning, interactive tutorials and strategically placed digital signage have enabled companies to provide more frequent and better training to all workers. Workers are able to review the safety tutorials and messages as needed, so the details of safety procedures are always fresh in their minds.
5. Workplace Awareness and Culture
Most organizations say that people are their most important asset, so it makes sense that they take steps to ensure the safety of their staff. The importance of workplace safety is becoming an important part of most companies' cultures. Stroll through almost any manufacturing facility and you will see digital signage promoting safety, displaying safety statistics or announcing upcoming safety training. When it's such a pervasive aspect of culture, digital signage can play a key role in keeping the focus on safety by posting updated safety reminders or warnings in real time.
6. Growth in Standards and Certifications
As companies face increasing global competition, many turn to certifications as a way to differentiate themselves from new competitors. Most certification standards — including ISO and ANSI standards — have a focus on quality and safety. Many companies that carry these certifications have better safety records than their competitors. While not all customers care about the safety aspect of the certifications, they do care about the commitment to quality and process control. Companies that carry these certifications enjoy a competitive advantage.
These certifications also require top management commitment and support for key initiatives. As a result, execs at these companies have a new awareness and respect for safety procedures, and a deeper understanding of the relationship between safety, quality and cost. This increased awareness bodes well for future safety records.
Safety is a complex topic, but these six factors are helping to not only increase workplace safety this year but also efficiency, quality and employee well-being.
About Steve Chang
Steve Chang is very familiar with how safety communications affects manufacturers as the Senior Vice-President of Strategy and Solutions at RMG Networks. Steve oversees the strategic direction and expansion of RMG's intelligent visual communications and business solutions that drive tangible value for customers across a variety of markets.
The content & opinions in this article are the author's and do not necessarily represent the views of ManufacturingTomorrow
---
Comments (1)
Post A Comment
You must be logged in before you can post a comment. Login now.
Featured Product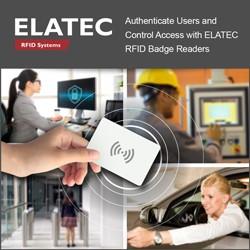 With a tap of the badge, RFID readers from ELATEC provide secure, reliable and easy-to-use user authentication, access control and usage tracking of hardware and software in industrial automation processes. Reader durability in harsh plant floor environments is another essential feature. Choose the right authentication and access control solution and extend RFID card-based capability for the access control of PLC, robot and HMI automation controller software and devices requiring special operator training.