How SASE Helps Overcome Security & Connectivity Challenges In Manufacturing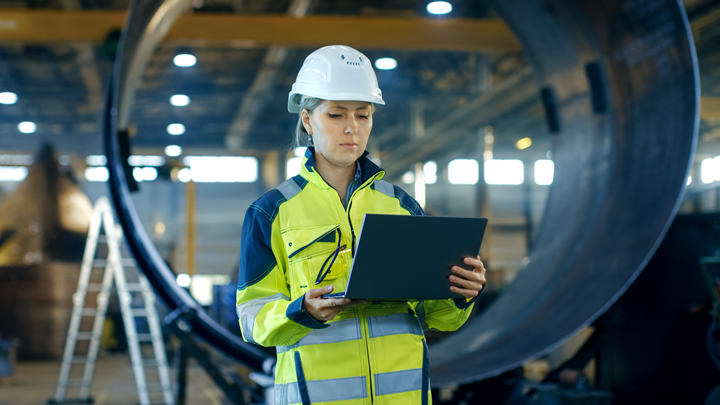 The manufacturing industry is undergoing a major transformation (a.k.a. Industry 4.0). Everything from production to supply chain to logistics is getting digitized (especially after the pandemic) and technologies like Robotic Process Automation (RPA), AI and the Internet of Things are ushering in a new era of smart factories. That said, there are a number of foundational, technological challenges that could hamper digital transformation ambitions of manufacturers. These include:
Lack Of Cybersecurity Readiness
Studies show manufacturing is subject to the highest number of cyberattacks across all leading industries. Legacy industry automation control systems were built decades ago and were never designed with internet connectivity and security in mind. A majority of these devices run legacy software, have a number of inherent vulnerabilities and receive no updates and therefore are at serious risk of cyberattack. In such a complex environment, rapid incident response is also a major challenge as security teams will have limited visibility and control on the environment. Moreover, the manufacturing industry has never been subject to as much regulatory compliance like healthcare and financial services, therefore an overall lack of readiness exists when it comes to cybersecurity.
Expensive Connectivity, Poor Scalability and Rigidity
Manufactures are constantly adding new products and capabilities, acquiring new businesses and opening new offices everywhere. This is going to require a dedicated, stable, and secure connectivity backbone. Most manufacturers use MPLS, however setting up a new MPLS connection for every new office is going to be cost-prohibitive and since many manufacturers are located in remote locations, it is not always easy for carriers to offer, maintain or support MPLS connections. Multi-protocol Label Switching by design also does not have the scalability and flexibility of cloud computing since it cannot be scaled on-demand. To overcome this problem, some manufacturers are deploying SD-WAN technology, however, SD-WAN is more suited for regional deployments, not global use cases, which is what many manufacturers demand.
Poor Cloud Performance
MPLS is designed for point-to-point connectivity, which means that there is no way to access SaaS applications directly. This affects application performance and employee productivity since most workers now use third-party SaaS applications (like Microsoft 365, Salesforce, Plex ERP, FactoryTalk, SAP) which require predictable and high-performance internet access. Furthermore, since much of the traffic is going to and from cloud providers anyway, this makes MPLS a little impractical and suboptimal.
Too Many Networking And Security Tools
Most manufacturers deploy a range of network and security equipment that can get complicated to manage, especially when one has limited resources or certain equipment requires specialized skills. One of the first and foremost challenges of course is maintaining multiple MPLS connections and multiple telecom vendors. All software, hardware, and devices have different interfaces. Monitoring different tools, applications, and users 24x7 from a security perspective can get tiresome fast. Then there's also the added complexity from acquisitions. If the business regularly acquires other businesses, managing and monitoring additional equipment can get complex and challenging to say the least.
Remote Users And Branch Office Connectivity
Large manufacturers will usually have distributed teams and offices. For example, they may be headquartered in the US, have their production teams in Latin America, their R&D teams somewhere else in Europe and their suppliers out of China. Many will also have local and regional sales offices with many sales reps working remotely. Managing such a large pool of mobile users, branch offices and supply chain partners from a security and connectivity perspective, as well as meeting their performance expectations, can be rough for most distributed organizations.
How Can Manufacturing Businesses Overcome These Challenges with SASE
Imagine a globally connected network, that ensures smooth and timely delivery of all data and insights, to and from the cloud to the manufacturing floor or to global engineering and product teams or to sales and marketing teams, and delivers this in a secured, optimized and scalable manner -- enter SASE. Secure Access Service Edge is a cloud technology that converges network, security and access management in a single software stack and operates everything in a simultaneous fashion. Described below are the top benefits that manufactures gain from SASE:
One network to connect: SASE is a global, ubiquitous backbone that enables end-to-end connectivity and consistent policies across all locations, users, clouds and applications.
High Performance: Because all traffic flows via the SASE cloud, IT teams can instantly scale, fine-tune or accelerate traffic and ensure committed performance for users and applications that need it.
Cloud Data Architecture: Using WAN optimization and dynamic routing, SASE cloud will give the most optimum traffic and optimum path to the destination.
Built-in Security: SASE has multiple security technologies such as firewall-as-a-service, intrusion prevention system, secure web gateway, next-generation anti-malware, cloud access security broker (CASB) built-in and will secure all traffic from prying eyes.
Holistic Protection: SASE enables zero trust network access, meaning only authenticated and authorized users can access particular applications. It secures devices end-to-end and provides the option of managed detection and response.
Seamless Access For Mobile Users and Suppliers: Regardless of where a user logs in from, they receive the same access, performance, and security based on their user profile.
Combining networking with security and collapsing everything under a single management interface, manufacturers can spend more time expanding their business and spend less time worrying about IT security issues. SASE technology can truly be a gamechanger for the manufacturing industry.
About the Author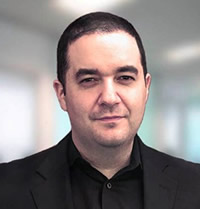 Etay Maor is the Senior Director of Security Strategy for Cato Networks. Previously, Etay was the Chief Security Officer for IntSights and held senior security positions at IBM and RSA Security's Cyber Threats Research Labs. An adjunct professor at Boston College, he holds a BA in computer science and a MA in counter-terrorism and cyber terrorism from Reichman University (IDC Herzliya), Tel Aviv.
@catonetworks | https://twitter.com/CatoNetworks
https://www.linkedin.com/in/etaymaor/
Comments (0)
This post does not have any comments. Be the first to leave a comment below.
---
Post A Comment
You must be logged in before you can post a comment. Login now.
Featured Product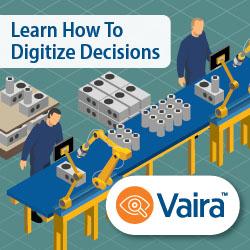 Vaira™ helps manufacturers digitize, automate, and upgrade error-prone manual processes and decisions to boost productivity and increase profits by helping humans make decisions consistent, reliable, and traceable. The camera-based solution is powered by a scalable suite of shop floor-ready apps built on proven machine vision and AI expertise for frontline manufacturing operations, with two-way integration to resource planning tools to help drive continuous analysis, insight, and improvements. Start digitizing immediately, streamlining processes customized to your unique requirements and reduce errors that lead to costs, delays, and quality concerns.