Automation, IoT technologies help manufacturers weather COVID-19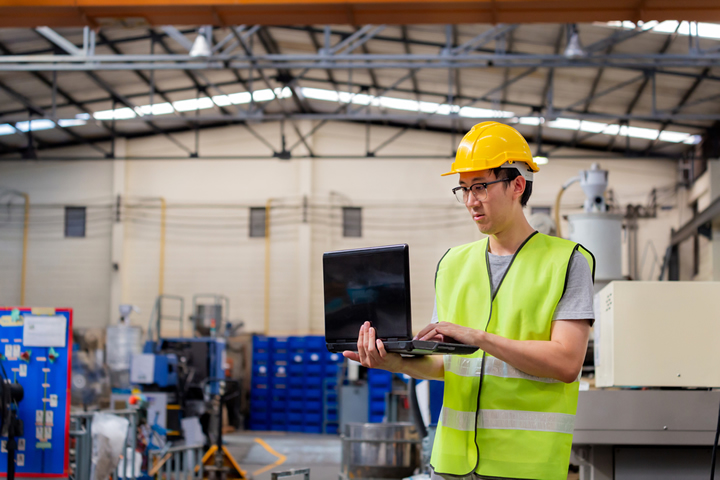 The manufacturing industry has been heavily impacted by COVID-19 and manufacturers are taking stock of the lessons learned, solutions identified, and technologies available to help weather the pandemic.
According to the National Association of Manufacturers, manufacturers expected many COVID-19 related impacts at the start of the pandemic, including:
78.3 percent of manufacturers anticipate a financial impact
53.1 percent of manufacturers anticipate a change in operations
35.5 percent of manufacturers are facing supply chain disruptions
Manufacturers have experienced all of these impacts and more through the course of the pandemic. With the majority of manufacturing jobs performed on-site, plants and factories around the world were forced to close completely or work with a skeleton crew due to health and safety concerns during the first wave of the COVID-19 outbreak. As manufacturers sought to re-start operations in a pandemic impacted environment, many of them began to look for solutions and find efficiencies to help manage the disruption of slowed, and in some cases halted, production. And this period of disruption highlighted the importance of automated ways in which manufacturers can track the location of assets, including components, finished products, and tools to maintain a high-level of productivity with a limited staff. Amidst such a complex work environment, IoT technologies can be the solution manufacturers need to achieve an increased level of automation, and ensure peak operating efficiency despite reduced staff working fewer shifts.
IoT technologies, such as RAIN RFID, are helping usher in an increasingly connected and automated era of manufacturing, sometimes dubbed Industry 4.0. RAIN RFID in particular, has connected billions of everyday items to the internet providing real-time data and insight that enables businesses to identify and locate each item. RAIN RFID also helps organizations ensure they have exactly the right items, in the right quantities, at the right locations and at the right time.
One such organization is Plexus – a global manufacturing and engineering services provider – that implemented a RAIN RFID solution and saw a 30 percent space savings in its warehouses, a 97 percent decrease in time spent searching for products, and an improvement to nearly 100 percent accuracy of customer shipments. Additionally, Plexus has reduced time spent re-palletizing high-mix, low-volume products by 92 percent and transformed production lines resulting in a 95 percent increase in efficiency over the manual scanning process.
RAIN RFID is a type of RFID that is battery-free, costs pennies per tag, and can identify 1,000s of items per second without line of sight (and without touch) at up to 30 feet. RAIN RFID solutions have helped manufacturers and disrupted supply chains to manage and track the flow of inventory, including:
Connect everything to the internet from parts to tools, totes to boxes, assets to pallets, gaining real-time insights
Track, monitor, and locate assets like equipment, tools, and returnable transport items
Verify inbound and outbound shipments, confirming the correct items are being loaded and unloaded
Monitor individual items to understand how an entire system is functioning to identify areas where operational efficiencies can be improved
Stated simply, workers at companies that have deployed RAIN RFID know where assets in their facilities are, where they've been, and when they're moving, all in real-time. Additionally, the automation that comes with such a system often eliminates manual processes and streamlines workflows. For example, a pallet being loaded on a truck can be identified by a RAIN RFID system when it moves past the RAIN RFID reader at the dock door, and automatically send this information to the WMS or other software used to manage operations at the facility . If that pallet doesn't belong on that truck, the forklift driver can be alerted by an alarm or light above the dock door, so the mistake can be corrected right then and there. Work can be completed more efficiently with fewer errors.
The disruption caused by the pandemic has been a wakeup call for many manufacturers to modernize their operations. As companies respond to the new realities of operating during a global health crisis, it has become evident that organizations with visibility into their entire operation have been better positioned to adapt. At the end of the day, highly accurate and automated visibility and tracking reduces costs, loss, and errors.
Perhaps more than ever, manufacturers need to drive digital transformation and accelerate their evolution to Industry 4.0, with IoT solutions. Doing so will enable next-level agility that delivers productivity and profits today, while also better positioning manufacturers to weather future disruptions.
About the Author
Sandy Murti is Vice President, Global Partner Development at Impinj, and leads a multi-disciplinary team including business development, partner programs, industry strategy and technical support. In this role, Sandy is responsible for driving an integrated approach to all phases of Impinj's engagement with partners—from recruitment, to enablement, to partner sales. Prior to Impinj, Sandy served as vice president of partnerships and alliances for Caradigm, and held a variety of positions with Microsoft, Philips, and Epic spanning product management, field marketing, implementation, and technical support services. To learn more about IoT solutions, please visit: www.impinj.com.
Comments (0)
This post does not have any comments. Be the first to leave a comment below.
---
Post A Comment
You must be logged in before you can post a comment. Login now.
Featured Product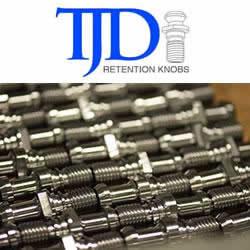 Our retention knobs are manufactured above international standards or to machine builder specifications. Retention knobs are manufactured utilizing AMS-6274/AISI-8620 alloy steel drawn in the United States. Threads are single-pointed on our lathes while manufacturing all other retention knob features to ensure high concentricity. Our process ensures that our threads are balanced (lead in/lead out at 180 degrees.) Each retention knob is carburized (hardened) to 58-62HRC, and case depth is .020-.030. Core hardness 40HRC. Each retention knob is coated utilizing a hot black oxide coating to military specifications. Our retention knobs are 100% covered in black oxide to prevent rust. All retention knob surfaces (not just mating surfaces) have a precision finish of 32 RMA micro or better: ISO grade 6N. Each retention knob is magnetic particle tested and tested at 2.5 times the pulling force of the drawbar. Certifications are maintained for each step in the manufacturing process for traceability.