Smart Factory Predictions for 2021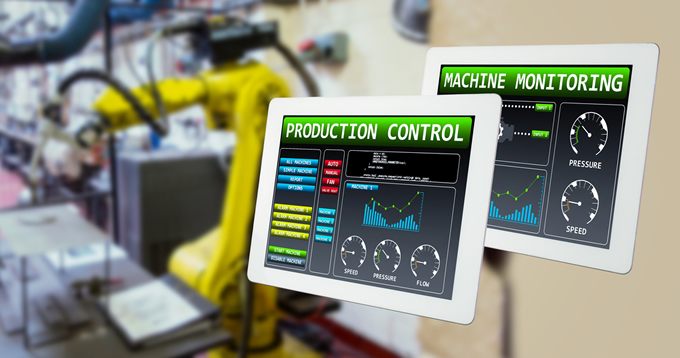 2020 brought significant technological changes to factories across the world. Throughout the COVID-19 pandemic, employees and instantiations have had to adapt by working with the best tech.
Now, these factory innovations are a sign of what's to come in 2021. In many factories, smart technology is paving the way.
IoT
The Internet of Things (IoT) has taken off in powerful ways. For factories, IoT gadgets and systems are invaluable for optimizing operations. For instance, workers can integrate sensors on machinery that transmit data back to a central hub.
Then, workers get a better idea of how machinery is performing. These sensors can transmit how many products a robotic arm assembles and how efficient it is compared to others. With this information, managers and supervisors should be able to get a handle on production.
Generating this data is critical for the factory. It helps managers stay on top of revenue and understand where production needs to go for success.
Robotics and Automation
Streamlining workflows is the underlying theme for 2021. The pandemic brought the need to physically distance and provide safe work environments for employees. Automating processes will continue to become more popular throughout the upcoming year.
For instance, robotics are critical for factories. These robots can work with other robots or with human employees as well. A manufacturing line can have employees assembling complex parts while robots handle repetitive or tedious tasks.
Robots can operate through automation as employees program them with various algorithms that keep them running. The tech will integrate well with IoT sensors, bringing the factory to a new level.
5G
With promises of 5G throughout 2020, the next year will see the global rollout of the fifth-generation network. For factories, 5G means faster connectivity, which is essential for processing the vast amounts of data from IoT sensors and automated systems.
With all the data factories rely on, 5G networks will be invaluable. Experts expect that the new network will be around 100 times faster than 4G. Instant transmission of data from machinery to managers, from factory to factory and across the supply chain will be possible.
These high-speed changes are a big step forward for wireless connectivity. 2021 will see a more robust rollout.
3D Printing
3D printing isn't especially new, but it is an up-and-coming field within factories. It's a cost-effective and fast way to produce materials and finished products. The previous obstacle with 3D printing is that it was too expensive and materials were relatively hard to come by.
However, 2020 brought an abundance of these materials — like plastics and resins — for manufacturing. Now, going into next year, factories will adapt to this smart innovation.
3D printing allows inexpensive part production — factories will no longer need to wait on supply chains, domestic or international, to provide them with materials. Instead, they can produce it all themselves.
Sustainability
Sustainability is a necessity. Factories can adapt to new, innovative ways to operate without harming the environment. For instance, more efficient packaging can save materials and energy.
Predictive maintenance through IoT sensors can also save energy, costs and waste. They transmit data from machinery about their performance and status. Then, when equipment has low performance rates, employees can fix parts before things break and need replacing.
Factories contributed to 22% of industrial emissions in 2018. After making more sustainable changes, renewable energy — which uses smart tools like IoT — will bring those emission levels down.
The Changing Landscape
These smart factory predictions for 2021 show what's to come. While these tech areas all have a footing in 2020, the coming year is when they will truly begin to thrive. Moreover, factories are already adapting to the changes.
Comments (0)
This post does not have any comments. Be the first to leave a comment below.
---
Post A Comment
You must be logged in before you can post a comment. Login now.
Featured Product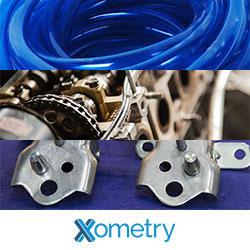 Xometry is your source for custom parts. Now, in addition to getting instant quotes on 3D Printing, CNC Machining, Sheet Metal, and Injection Molding, customers can create and send RFQs for die casting, stamping, and extrusion work to our nationwide network of pre-vetted manufacturers with just a 2D drawing. You will receive and be able to review responses from qualified shops within 7 days on an advanced web-based RFQ management platform. To learn more go directly to our site to issue and RFQ today. Stop wasting time managing RFQs through email and by phone, and start issuing RFQs at scale and in the cloud.